If you are particularly looking for yellow sheet cake recipes, you have come to the right place.
While you could opt for a chocolate sponge or some other bright color entirely, there is something aesthetically pleasing about yellow sponge cake.
Not only that, yellow sheet cake is something that you probably ate as a kid. There is something utterly nostalgic about eating it as an adult too. 
Yellow sponge cake has the fun factor. It is often reserved for special occasions too. We are talking about birthdays, Christmas, and anything else that deserves cake. 
The yellow sponge also means that it will taste like vanilla cake – and who does not like vanilla cake? Not only is the yellow sponge clean and crisp but it will be enjoyed by the whole family.
In this article, you will find 15 of the best yellow sheet cake recipes to try today. So, what are you waiting for? Let's go!
To start off the nostalgias trip, we thought we would begin with this delicious yellow sheet cake with chocolate frosting. 
The look of this skeet cake will have you wanting to bake it right away. The chocolate frosting itself is creamy and indulgent, with just the right balance of sweetness and richness.
Add a variety of fun sprinkles to the finished sheet cake if you plan to use it for a birthday, or keep it plain for a more simple look.
This fluffy and tender yellow sheet cake is another classic when it comes to a scrumptious bake. It uses a vanilla-flavored cake batter along with whipped buttercream frosting.
The recipe itself also offers you the ability to scale up or down depending on the size of the sheet pan you wish to use.
You will want to keep the overall design of this sheet cake simple in order to give it the wow factor. This means keeping the frosting a simple pale yellow color and topping it with colorful sprinkles.
Happy Birthday! That is exactly what this yellow sheet cake is shoutin'. 
The cake is sweet and light, yet offers a fluffy bite with every mouthful. However, this recipe is rather easy than most, and that is because a cake mix is used.
If you are in need of a sheet cake fast, then look no further than a cake mix.
They are not there due to being lazy – in fact, they are perfect for the so not so confident bakers who want to produce something delicious, and for those with not much time who need to whip up a cake quickly.
Add whatever sprinkles you like to finish off this awesome yellow sheet cake. 
This yellow sheet cake with pink American buttercream can be used for any celebratory occasion. In fact, it can just be baked to eat during the summer months when you want a light and sweet dessert.
The frosting itself is only vanilla flavored, so think about adding some chopped strawberries as decoration and extra flavor.
The best news is, any leftovers will last for three days in the refrigerator.
If you are making a birthday yellow sheet cake for your child, or for a friend who is feeling nostalgic for the younger days, then this sheet cake is going to blow your mind. 
The topping is a sweet white icing along with sprinkles. However, it is the cake batter you will love. It uses the flavors of vanilla and nut to create something unique. 
Who doesn't love whipped buttercream frosting upon a classic yellow sheet cake?
This simple yellow sheet cake recipe is perfect for those who have never made one before. You do not need to have incredible decorating skills to complete this sheet cake either.
The overall look is rustic with a delicious taste. What can be better than that?
This classic yellow sheet cake recipe uses the traditional 4 eggs to create the yellow color. While some recipes might opt for yellow coloring, it is very authentic to color the cake mix with egg yolk.
This particular recipe balances the amount of cake mix to frosting very well, meaning it is not too sweet or too chocolatey. The sprinkles add some crunch to every bite too.
Another version of the classic yellow sheet cake is this one by the New York Times. If you are wanting to try your hand at a chocolate-inspired yellow sheet cake, then this recipe is certainly a great option.
If you do not want to add sprinkles, why not go for chopped strawberries or blueberries? They will taste delicious with the chocolate frosting.
This traditional yellow sheet cake recipe plays up on the nostalgia in spoonfuls. It has been created in a glass pan which might need to be cooked for a little longer than a regular sheet pan.
Add some chocolate chips to the frosting. It adds some crunch and bursts of chocolate flavor when eating it alongside the light and fluffy sponge. 
Just make sure the cake is cool enough to add the frosting too, otherwise, everything will melt!
This strawberry yellow sheet cake is well worth a go. To get the pink frosting just right, you will need food coloring along with freeze-dried strawberries.
It really is a dream to both bake and eat. Add some sprinkles to make it birthday party ready.
Just because you're vegan does not mean you cannot enjoy a tasty yellow sheet cake. This vegan version does not include eggs – or any dairy at all.
You will not believe how yellow this sheet cake goes, despite not having any eggs in it at all. Instead, soy milk is used. You can also use a different kind of non-dairy milk if you wish.
You may have gathered by now that a lot of people love to bake yellow sheet cakes for birthdays.
This one is no exception. However, due to it being chocolate topped, it is perfect for a number of different occasions.
The blue sprinkles work well here, so think about sticking with one or two colors for the best effect. For example, if you are baking a yellow sheet cake for someone special, choose their favorite color.
If you know somebody who has to eat gluten-free food, then you will be happy to know that they can enjoy a yellow sheet cake. In fact, you really would not know that this recipe does not include gluten.
It is still as soft, light, and moist as it should be for a delicious yellow sheet cake. The only difference here compared to the regular yellow sheet cakes is that gluten-free all-purpose flour is used.
This makes it a wonderful sheet cake for all to enjoy.
While this sheet cake has the typical yellow sponge and chocolate frosting, the recipe decorates it differently from the rest.
It adds a really fun element to the overall look of the bake which we think you will enjoy. The recipe calls for piping the buttercream onto the sides of the sheet cake, as well as creating a layered look.
Add some sprinkles to finish off the look completely. This one should be cut at the table because it looks that good.
A lot of the typical yellow cakes often have a chocolate-based frosting. You will have probably gathered this by now. Here is another yellow sheet cake classic – and yes, it has scrumptious chocolate frosting.
It also consists of a large number of eggs to help gain that yellow color we all know and love.
To make the sprinkles in this cake stand out, you will want to pick vibrant colors that do not get lost in the brown color of the chocolate frosting.
Final Thoughts
Now that you have seen all of the yellow sheet cake recipes, which one have you decided to try first?
The great thing about a basic yellow sponge is that you can get creative when it comes to the frosting.
This means that, while many of them do include chocolate frosting, you can opt for a color to suit whatever you are baking the sheet cake for.
For example, if it is July 4th, why not use the colors blue, white, and red? You could also make white frosting and place some blueberries and strawberries on top.
If you found this article interesting, why not check out the rest of the website? There are many sweet treats and interesting recipes to get your inspiration flowing for your next bake.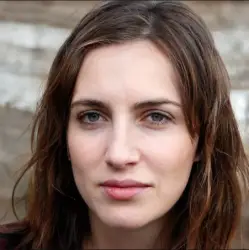 Latest posts by Anna Ingham
(see all)