Are you looking for the perfect blueberry sheet cake recipe? Whether you're hosting a summer barbecue or just want to enjoy a sweet treat, these delicious recipes will do the trick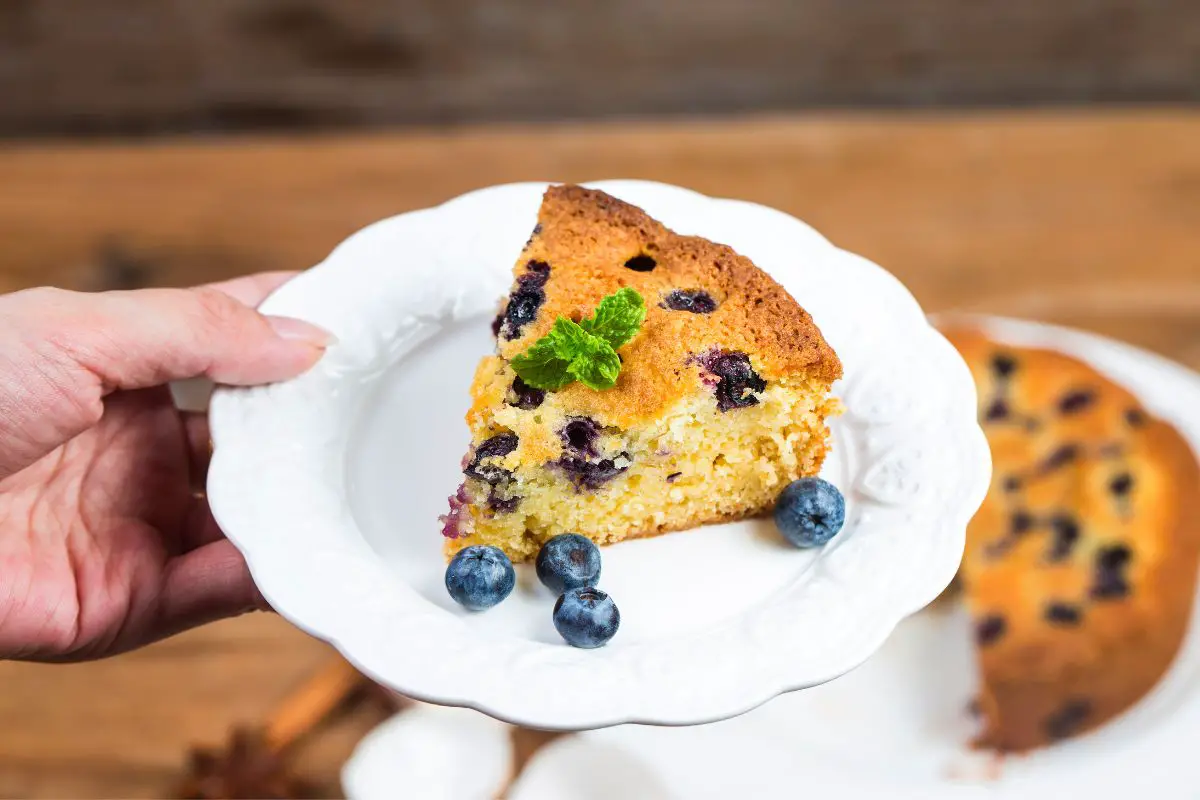 From classic favorites to modern takes on this traditional dessert, these 15 best blueberry sheet cakes are sure to please everyone. 
You'll find something for every taste and skill level, from quick and easy to complex but still delicious. So get baking and enjoy!
This easy and quick recipe is perfect for any occasion, from your summer barbecues to a delicious snack. With just a few ingredients, you can whip up something that's both tasty and healthy. 
Not only is this recipe fast to make, but it's also great if you want something on the healthier side. 
This recipe is a delicious and easy dessert for any occasion. The blueberries add the perfect amount of sweetness to the fluffy, moist cake that creates an irresistible treat. 
The beauty of this simple but delicious sheet cake lies in its versatility: depending on what kind of topping you use – such as cream cheese icing or whip cream – you can enjoy it either as a breakfast treat or serve it as an after-dinner dessert. 
This blueberry sheet cake will become your go-to recipe for parties, holidays, and special occasions! And with quick prep times and minimal ingredients required, there's no reason not to give this tasty treat a try!
If you need a show-stopping dessert to impress your Easter guests, this sheet cake is sure to be a hit. 
Starting with the popular lemon and blueberry bundt cake recipe, this sheet cake version is an easy yet delicious way to enjoy spring flavors. 
The lemon zest in the cake makes for a tangy yet sweet flavor that pairs perfectly with the juicy blueberries folded into the batter. 
Topped with a creamy lemon cream cheese frosting, it's certain to turn heads no matter what special occasion you serve it for.
This sheet cake is a delicious Spring dessert that everyone must try! 
The cake itself is wonderfully soft and fluffy, which perfectly complements the zesty lemon flavor. It's also filled with lots of juicy blueberries for a sweet, tangy kick. 
The mascarpone paired with the tart lemons and sweet blueberries creates a light yet indulgent treat.
This pink and yellow masterpiece makes the perfect afternoon snack – or even breakfast if you're feeling particularly daring! Every bite of this gorgeous creation will take your taste buds on an incredible journey. 
This sheet cake is a treat for any season! Springtime desserts don't get much more delicious than this scrumptious combination of flavors. 
The intense sweetness of the blueberries, paired with the tartness of the lemon, provides an unbeatable flavor that will have your mouth watering with every bite.
This recipe is also surprisingly easy to follow and should be a hit even amongst the most novice head chefs in your household. 
If you haven't already tried it out, try this recipe today – we guarantee you'll love it! 
This blueberry sheet cake is the perfect dessert for any occasion, from a summer BBQ to a special family gathering. 
The bright, zesty lemon flavor paired with sweet blueberries is sure to tantalize your taste buds and make this treat stand out from all other desserts. 
Not only does it look beautiful, but it's also incredibly easy to make! All you need is two bowls and one baking pan, and you're ready to go.
The cake itself is incredibly moist, thanks to the fresh lemon juice combined with butter and milk, meaning there's no need for an overly sweet icing on top. 
This delicious buttermilk sheet cake with peaches and blueberries combines the best of both worlds: it has the moist texture of a muffin, but the delicate sweetness of a coffee cake. 
This fruity dessert is as easy to prepare as it is to enjoy; simply mix together your ingredients with a stand mixer, spread them onto a sheet pan, and top with fresh fruit before baking. 
The versatile nature of this recipe allows you to use any combination of berries and stone fruits to top the cake – so feel free to get creative in the kitchen!
Wrapped tightly in plastic wrap, this cake stays fresh for up to three days at room temperature.
First and foremost, it is important that all the ingredients be measured correctly in order for them to mix together properly.
This means having an accurate understanding of the weight/volume measurements listed on the ingredients and using those amounts exactly. 
Be sure to pay close attention while preheating your oven as well and set the timer so that you can ensure proper timing and results when baking your cake.
This honey sheet cake is the perfect way to taste local honey and summer berries in a delicious and aromatic dessert.
With a preparation time of 25 minutes and baking time of 45 minutes, plus cooling time, the cake can easily feed up to 15 people. 
It makes an ideal Fourth of July cake as well, with blueberries on the top corner and raspberries in stripes.
The recipe was adapted from a traditional honey cake recipe, which allows all the ingredients to be highlighted in one delightful treat.
This delicious shortcake-style sheet cake is the perfect summer treat! Made with basic pantry staples, this tasty dessert will surely be a hit with everyone in the family. 
This easy-to-make recipe yields 12 servings and takes just 50 minutes to make from start to finish.
This sheet cake has all the elements of a classic shortcake – lightly sweetened cake with a buttery crust – but with the added flavor of fresh peaches and juicy blueberries.
Cut into small squares, this dessert looks impressive but is surprisingly easy to make.
This sunshine-sweet springtime cake is dotted with juicy berries and topped off with a lush cream cheese frosting.
The moist layers of this cake pair wonderfully with the sweet berries, while the lemon flavor adds an extra zing without overpowering the sweetness. The cream cheese frosting adds just the right amount of richness with its slightly tangy flavor. 
This coffee and blueberry sheet cake is the perfect way to start your day. The cake is soft and fluffy yet still holds up well to the crumble topping. The ratio of cake to crumble is just right, giving you a balanced flavor and texture with each bite. 
From the plump and juicy blueberries mixed throughout to the crunchy oat topping, this cake has it all. It's light and airy yet still manages to satisfy your sweet tooth from breakfast till dinner time. 
And don't forget about that amazing smell of fresh baked crumb goodness once it's out of the oven!
Blueberry sheet cake cornbread is a delicious combination of simple ingredients that results in an amazing dish. 
It starts off with a crispy, buttery crust, then transitions to a moist and tender crumb. The blueberries add the perfect brightness and flavor to this rustic skillet cornbread. 
It's a great dish to tackle on your outdoor grill or let it bake in your oven for about 30 minutes. Either way, this skillet cornbread will become a cookout classic in no time!
Blueberry and lemon blondie sheet cake bars are a delightful twist on classic blondie bars, full of sweet and tart flavors that make for a perfectly indulgent treat. 
These blondies rely on the two key components of traditional blondies – brown sugar and vanilla – as their base but take things up a notch with the addition of zesty lemon juice and juicy blueberries.
Making breakfast doesn't have to be a hassle, especially with this incredibly indulgent sheet cake. 
The perfect blend of tart blueberries and fluffy cake batter is guaranteed to make any morning special – not to mention that it's much easier to make than muffins. 
All you have to do is spread the batter into a large baking dish and bake – no fussing around with muffin tin liners or spatulas required! 
Final Thoughts
Trying out one of these blueberry sheet cake recipes is a great way to add something special to your dessert repertoire. 
Whether you're looking for an indulgent breakfast treat, something to take to a potluck or just a simple snack, these blueberry cakes are sure to please. Try one of these recipes and take your baking skills up a notch!
Frequently Asked Questions
What Is The Perfect Temperature To Bake A Sheet Cake?
Baking a sheet cake can be a great way to make an impressive dessert for any occasion. The key to success is using the right temperature, and for most sheet cakes that will mean turning your oven up to 350 degrees Fahrenheit. 
You should keep an eye on it while it bakes, but in general, it should be ready after about 20 – 25 minutes.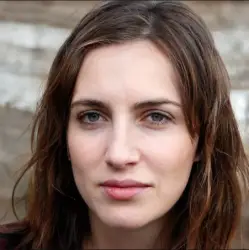 Latest posts by Anna Ingham
(see all)