One of the best things about living in the modern world is that you can really get creative when it comes to your wedding.
Gone are the days of the same old boring vanilla sponge cake, as more and more people are opting to experiment with different flavors and styles of cake.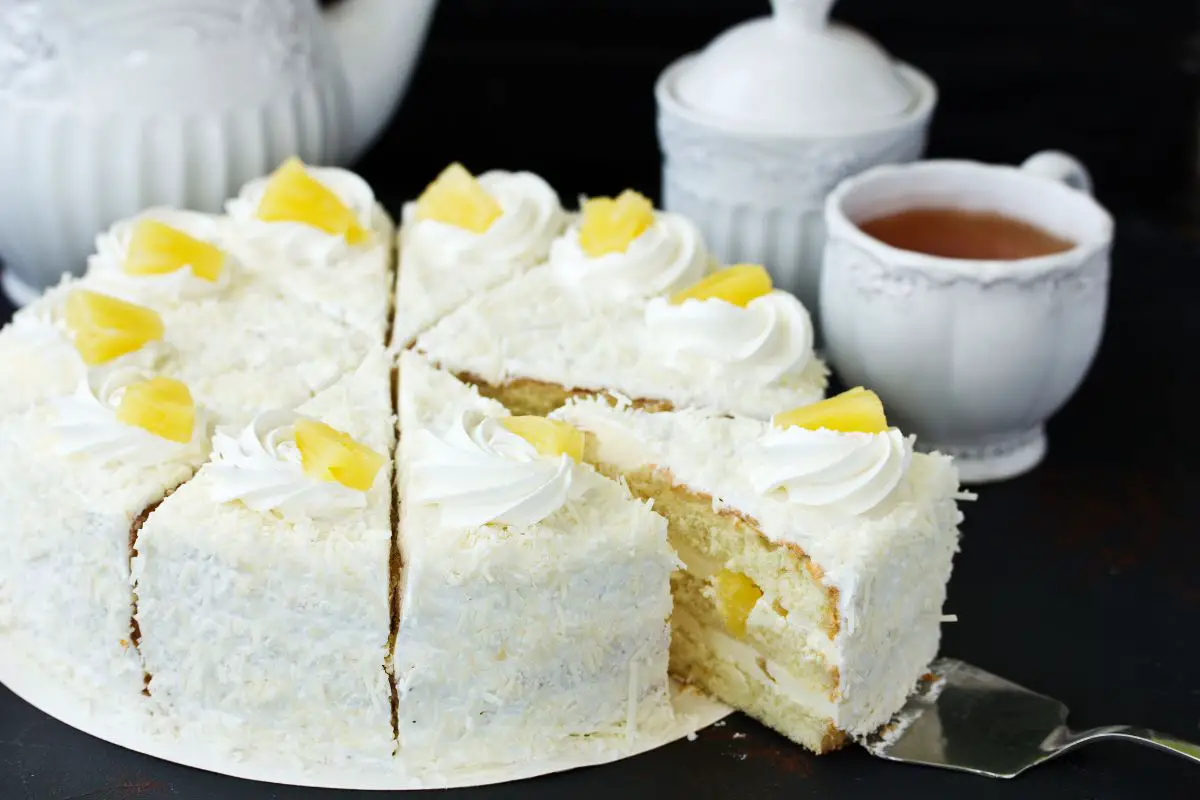 One of the most unusual and popular wedding cake flavors that has emerged in recent years are pineapple wedding cakes.
These taste incredibly zesty and fresh, and make the perfect flavoring to accompany a spring or summer wedding, when the weather is hot outside.
Pineapple cakes are also famously easy to make, so if you need a simple base for decoration, these sturdy cakes typically tend to work really well. 
But, with so many different types of pineapple cakes on the internet, it can be difficult to find the perfect recipe. Thankfully, that's where we come in.
Below, we've compiled a list of some of the very best pineapple wedding cakes out there, to help you choose the perfect one for your special day. 
You can have fun modifying these cakes according to your personal taste, and experimenting with some of the decorative items.
We hope that this list provides you with some inspiration, and without further ado, let's take a look at some delicious pineapple cake recipes. 
For the first recipe on our list, we're going to be taking a closer look at this delicious Hawaiian wedding cake recipe. This one is regarded as an absolute classic, and is used widely by those residing in the region.
It's a super subtle cake in terms of flavor, and is made with really simple ingredients so you don't need to fuss. 
This cake is actually traditionally made in a pan, and requires some simple yellow cake mix for the base. You can pick this up at your local grocery store if you don't want to worry about making the mixture yourself. 
To top it off, it's covered with a delicious whipped cream, and cream cheese frosting that's absolutely to die for.
It not only boasts the fluffiest cream possible, but it's delicately infused with crushed pineapple and sweetened coconut flakes. 
This is one of the simplest and tastiest cake recipes on our entire list, and is sure to satisfy all of your guests. 
If you're on the hunt for a pineapple cake recipe that's a little bit more decadent, then please allow us to introduce you to this amazing pineapple layer cake.
This cake recipe is made using lots of real, juicy pineapple chunks, that are perfectly contrasted with the super creamy pineapple filling, that's then topped off with plenty of freshly whipped cream.
This cake is super light, yet dense, and filled with plenty of texture. 
The pineapple chunks aren't there just to add extra flavor, they also give this cake a super succulent and tender texture. You can almost feel the juice bursting out with each bite. For the filling, you'll need sugar, water, and cornstarch.
The cornstarch is responsible for thickening the whole thing up and making it denser. 
In order to make the topping for this cake, you'll only need a few key ingredients. These ingredients consist of heavy whipping cream, powdered sugar, and vanilla extract.
If you want to make your pineapple layer cake look even more aesthetically pleasing, then we'd recommend that you place some dried pineapple chunks on the top of the cake.
These will help to transform it into a super decadent dessert. 
If you're looking for a pineapple cake that's a little bit more rustic in terms of appearance, then you could attempt whipping up this delicious upside down cake.
This is an upside down cake like you've never seen before, with two (or however many you require) succulent layers of juicy pineapple sponge. 
The best thing about this one is that it's incredibly easy to make, all you're going to need to make it is some Betty Crocker yellow sponge mix. This ensures that your cake is as buttery and delicious as possible.
As well as this, you're also going to be adding in some pineapple juice, along with vegetable oil to the cake. You just know that this one's going to be falling apart on your fork. 
This cake replaces the traditional white sugar with brown instead, and the result is a far darker, and richer molasses-like flavor that we absolutely adore. 
For both the filling and the topping, you're only going to require one type of frosting. This one is whipped cream based, and also adds some extra sugar and vanilla to the mix.
If you want to make this one look just like a classic pineapple upside down cake, then we'd recommend that you decorate it with some well placed maraschino cherries to make it look even prettier. 
This cake is not technically a pineapple cake, but we think that you're going to appreciate it anyway. This layered carrot cake is honestly one of the moistest that we've ever tasted.
The sponge itself is an incredibly vibrant orange, which we think would work perfectly for a fall time wedding. 
But how do they make the sponge oh so fluffy? Well, it's actually super simple. It has lots and lots of vegetable oil, Greek yogurt, and packed brown sugar.
All of these ingredients help it to reach that perfect level of being not too dense, yet not too moist. We also really love the creamy flavor that the Greek yogurt provides.
The crushed pineapple is actually added into the base of the cake itself, and so it's really juicy to bite into. 
The pineapple also gives the whole carrot cake a tartness that we absolutely cannot live without. Once you've begun adding pineapples to your carrot cake, we promise that you won't be able to go back to the regular variety. 
For the actual cream cheese frosting, this one has all of the creamy flavors that you know and adore, including vanilla, butter, cream cheese, Greek yogurt, salt, and powdered sugar.
Mix that all together along with some pineapple preserves and you've got the most flavorful and tangiest cream cheese frosting in town. 
For the topping, you can either opt to add some classic walnuts to the mix, or some simple dried pineapple slices will also work really well. 
One tip that this recipe gives you is to never microwave your ingredients, as this can have a negative impact on the texture of the cake.
Instead, we recommend that you wait to make sure that they're all at room temperature in order to achieve the perfect texture. 
The recipe also tells you not to skimp on the seasoning. This cake has some of the warmest, most delicious fall time spices, including cinnamon, nutmeg, and allspice, and the perfect amount of each is listed in the recipe list.
They have the perfect flavor, being not too strong, and not too weak either. 
If you want something that's a little bit different, then we'd like to point you toward this caramel pineapple cake.
It has a white sponge base that uses Greek yogurt as well as crushed pineapples to help it to achieve the perfect consistency.
The frosting is a mixture of whipped cream and cream cheese along with lots of pineapple juice and gelatin to thicken it all. 
Finally, the caramel glaze is absolutely to die for, and is made using lots of unsalted butter and brown sugar, which makes this cake devilishly delicious.
The caramel also has lots of whipping cream in the mixture too, to help it achieve that perfectly thick consistency. 
Final Thoughts 
To sum up, there are lots of pineapple based cakes out there to choose from.
Whether you want something that's in the style of a classic pineapple upside down cake, or you're looking for something a little more adventurous that uses a combination of different flavors in the mix, there's something for everyone. 
We hope that this article has provided you with the inspiration you need to get baking, and we wish you the best of luck on your special day.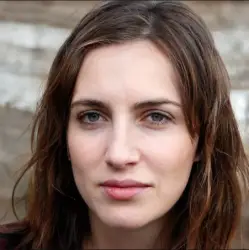 Latest posts by Anna Ingham
(see all)