Donuts are one of the best sweet treats out there, with their huge variety of different flavors and their fantastic, soft texture.
However, it can be very easy to get carried away when eating these delicious desserts (we've all been there!).
How can you stop yourself? Well, a great solution is mini donuts!
With mini donuts, you get all the deliciousness of a regular donut, but in a bite-sized form.
They're fantastic as snacks, being just the right size to not fill you up too quickly.
On top of that, mini donuts are the ideal dessert to make as party food! Your guests will simply love these tiny treats, and they're super easy and quick to make too.
In our tasty guide below, we've got the 10 best mini donut recipes that you will simply love.
Whatever types and flavors of donut you love, you're sure to find something in our list that tickles your taste buds. Read on!
10 Best Mini Donuts Recipes You Will Love
We're starting our list off with a mini version of the classic donut ball!
There are all kinds of different forms that a donut can take, whether it's an iconic ring, a donut bar, a twist, or even something more ball-shaped.
All of these are delicious in their own ways, and we believe that the donut ball is one of the very best. 
This easy recipe will give you a whole bunch of delicious mini donut balls, each of them soft and tasty, and covered in cinnamon and sugar to give them a bit of extra flavor.
In fact, in the case of the cinnamon powder, it gives the mini donuts a hint of spicy warmth that will really delight you! 
This recipe is also special in the fact that it uses a poolish starter to give you a dough that's a bit more unique and flavorful.
On the other hand, the ring donut is perhaps the most iconic type of donut out there.
People can't get enough of these ring-shaped tasty treats, and now you can make your own mini versions of them with this recipe!
These mini ring donuts couldn't be simpler, and they require only a small handful of ingredients to make. Each of them are baking staples, including softened butter, caster sugar, flour, milk, eggs, and more. 
The ingredients are put together in a specific way and then the mixture is put into molds and cooked for 2 minutes in a preheated appliance.
That's right, you can have a batch of these delicious mini ring donuts in less than 10 minutes!
Our next pick is the recipe for terrifically tasty glazed mini vanilla donuts, each of these doughy delights being dipped in a special vanilla and chocolate glaze that's equal parts sickly and delicious. 
Perfectly fluffy and filling, these mini donuts are super quick and easy as well, taking just 10 minutes to prepare and 8 minutes to bake!
This makes them the ideal bite-sized treat to quickly throw together after dinner, make for an early breakfast, or whip-up for a last minute party.
Speaking of chocolate, why not go all the way and have the mini donuts made out of luxurious, tasty chocolate?
When it comes to all the different flavors that you can get donuts in, chocolate is one of the very best, making the soft, doughy treat totally rich and sickly.
Naturally, they're just as good in mini form! Even better, this recipe not only gives you chocolate donuts, but it also tops them with a thick chocolate glaze.
That's right, it's a double dose of chocolate goodness!
These tasty chocolate donut bites use unsweetened cocoa to give them their chocolate flavoring, but there's also some espresso thrown in there to give them a slight hint of coffee.
Meanwhile, the thick chocolate glaze uses melted milk chocolate chips for its chocolate, while also adding some sprinkles into the mix for extra texture – and taste!
Of course, chocolate isn't the only terrific flavor that you can get donuts in – strawberry is also one of the best!
One of the most popular flavors to go with donuts, strawberry is the ideal match for these doughy sweet treats thanks to its refreshing and sweet taste. 
There's nothing quite like a strawberry, and it's a flavor that really brings your donuts to life!
These mini donuts get their strawberry flavoring from two different sources. For the donut itself, you'll be using fresh strawberries, so make sure that they're ripe to begin with.
Meanwhile, the delicious icing for the donuts uses freeze-dried strawberries, which keep the wonderful flavor but don't offer the liquid that fresh berries would. 
We mentioned earlier how cinnamon goes really with donuts, giving these soft treats a hint of warmth and spiciness that complements the doughy texture perfectly.
With this fantastic recipe, you'll be making fluffy and light mini ring donuts that have a great cinnamon sugar coating. 
Of course, while the topping makes a huge amount of difference to the texture and taste of the donuts, it's incredibly simple to make.
All you'll need are 3 ingredients: cinnamon, sugar, and melted butter. The end result is incredibly sweet and incredibly warming, and it really adds to the fluffy mini donuts.
A really underrated flavor of donut is pumpkin – with its totally unique mixture of sweetness and nuttiness, this special squash makes for some fantastic-tasting donuts.
Even better, these mini donuts are a great treat for making during the fall season and Halloween, when the image of pumpkins is everywhere. 
The pumpkin flavoring with these mini donuts comes from a range of places.
For the donuts themselves, you'll be using pumpkin puree, as well as some pumpkin pie spice to give it a hint of warmth and spiciness fitting of the fall.
Meanwhile, the donuts are coated in a sugar spice coating, which is made by combining sugar and more pumpkin pie spice.
It all goes to create mini donuts that are sweet, spicy, and a little nutty. What other flavor of donut is going to give you that?
These are unmissable, and they're great to make with your kids on Halloween night. They'd be great for giving out as trick or treat snacks!
Our next pick is something a little different, with these mini donuts that are totally tasty and ideal for a breakfast treat.
Each one of these mini donuts is filled with a mixture of maple and cinnamon, two flavors which pair perfectly with each other.
After all, the sweetness of the maple goes brilliantly with the warm spiciness of the cinnamon, and they really elevate these snacks to the next level. 
These French toast mini donuts get their name from the delicious breakfast treat of French toast, which is a dish where sliced bread has been soaked in a certain mixture and then pan fried, giving it far more flavor and texture than regular toast.
People use all kinds of things to make their French toast, but popular ingredients include cinnamon and maple, which is why these mini donuts capture the spirit of this fancy breakfast treat.
Another mini donut recipe that's a little different, these carrot cake mini donuts are a somewhat healthier alternative to many of the recipes on this list!
With a whole range of flavor (healthy carrots, sweet vanilla, warming spices), these mini donuts are totally unique and well worth your time. Oh, and they're vegan too!
These mini donuts may require quite a handful of ingredients, but they're still very easy and quick to throw together, taking just 10 minutes to prepare and 15 minutes to bake.
The donuts themselves include grated carrot (and even applesauce!), but you can also top the icing with more grated carrot if you want an extra dose of its earthy and sweet taste.
We're finishing our list off with an extra exciting recipe, which takes fairly standard vanilla donuts and gives them a blood orange glaze that's sharp, tangy, and delicious. Zesty!
When it comes to the donuts themselves, vanilla is one of the tried and tested flavors.
Vanilla and donuts go together perfectly, which is why they're one of the most popular varieties!
This is no different in the form of a mini donut, which keeps vanilla's perfect mix of sweetness and subtle spiciness.
Meanwhile, these mini donuts are brought alive thanks to the blood orange glazing!
Made by simply combining the juice from a blood orange with some icing sugar, this glazing is supremely zesty and tangy and will have you coming back for more.
Final Thoughts
Mini donuts are a fantastic bite-sized treat, perfect for snacks and parties. Find the best recipes with our guide!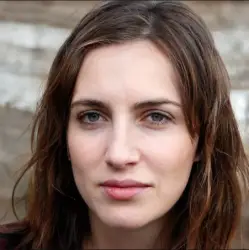 Latest posts by Anna Ingham
(see all)