Whether you are not confident in making your own brownie mix, or you have a box waiting to be used in your kitchen pantry, there are many amazing brownie mix recipes to enjoy using it. 
In fact, there are so many different kinds of recipes that can incorporate a delicious box of brownie mix. From a tasty brownie mix-inspired pizza to cookies and brownies themselves.
If you are looking for some fantastic ideas for using the brownie mix, look no further. Here you will find some wonderful recipes to whet your appetite.
What Is Brownie Mix?
Brownie mix is a prepackaged mix that includes the ingredients to make brownies. However, you will need to add certain ingredients, for example, eggs. 
A brownie mix is not for those who are considered lazy. In fact, quite the opposite. This kind of 'baking box' is perfect for those who do not have much time.
They also allow you to make a delicious dessert if you are not the most confident when it comes to baking.
The brownie mix can also last a long time due to not including perishable ingredients. Instead, it is in a dry powder form that is packaged well. 
14 Brownie Mix Recipe Ideas
Here are 14 amazing brownie mix recipes to enjoy today:
Before we get into the nitty-gritty of the chocolate brownie mix recipes, we thought it was right to include this delicious Ghirardelli recipe. 
This is because this particular brownie is the most gooey, fudgy, and moist chocolate brownie ever. It tastes like pure chocolate and will make an easy treat at the weekend.
The best thing is, this brownie mix recipe is hard to tell apart from brownies that have been made from scratch. We won't tell if you won't!
Before you consider making these brownie mix cookies, you need to understand that they are very addictive. Other than that, go ahead!
Brownie mix cookies are extra chocolatey and gooey. However, you might want to add some more chocolate chips to up the chocolate game. 
The crusty exterior gives them an edge over regular chocolate cookies. They also go very nicely with a cold glass of milk. Just make sure you don't eat the entire lot in one go!
There is something incredible about this brownie mix and shortcake recipe. In place of the traditional sponge, you will use the brownie mix. 
It adds a chocolate gooeyness to the shortcake and tastes amazing with the strawberries, blueberries, and cream.
The inside of the brownie layers is a sour yet creamy frosting which surprisingly compliments the sweetness of the chocolate flavor. 
There is also the sweetness from the frosting too, so do not worry if you are wanting to make sure that the recipe is sweet rather than sour. It sure is!
If you are looking to create a showstopper but do not feel confident in the kitchen, then a trifle is a great option when it comes to baking.
It is also a good idea when you do not have much time, either. 
This is because they still look and taste amazing. With this trifle, you can create a box mix brownie and then cut them into squares to add to a delicious trifle. 
All you then have to do is create layers of toffee bars, white chocolate pudding, cheesecake, and brownies.
There you have it, a delicious toffee brownie mix trifle!
S'mores are a camping staple, but did you know that you can make a brownie mix version? Yeah, that's right. 
While it includes the graham cracker and toasted marshmallows, it also includes adding a fudgy chocolate brownie.
Sounds amazing, right? That is because it is! You might never return to regular S'mores again. 
The flavors of peppermint and chocolate are a classic combination. If you are the kind of person who loves it, then you will really enjoy these peppermint brownie mix truffles.
They look a little like cake pops, however, they are structured differently. They belong upside down, too!
The soft inner brownie mix is gooey compared to the crispy white chocolate outer coating with peppermint candies crushed on top. 
They also make a great gift during the festive season of Christmas.
If you love eating some mallow, then this recipe is for you. Why we have not tried eating a chocolate brownie mix with mallow before is baffling. It is like fireworks going off in the mouth.  
Both the mallow and the gooey chocolate work like a treat together. However, this recipe also includes using Rice Krispies and peanut butter too. The result is amazing.
There are different textures in this delight, from the crispy exterior to the soft and gooey center. These also work great for a birthday treat too.
Okay, hear us out first – yes, you read that right. A brownie mix pizza.
Even though you may have just had pizza for dinner, you are going to want this delightful chocolate version for dessert too.
The crust of the pizza is made from the brownie mix. It tastes so delicious with the strawberry and blueberry topping and adds a gooey crunch to the entire thing.
The recipe itself is great as a dessert for July 4th due to the color combinations too.
While you could just use the brownie mix to create some tasty brownies, you could also create a full-sized cake. However, to make it even better, you can create a ganache too.
Pour it over the top of the cake to elevate it from a basic chocolate cake recipe to something that is extra decadent. The gooey brownie mix will also give it some oomph. 
If you want to know an easy way to make a ganache, just melt whipped cream and some chocolate chips together. Easy!
This turtle brownies recipe explores the different textures of crunchy and soft together.
This is because it includes the likes of the gooey chocolate brownie mix along with pecans and chocolate chips.
The bite-sized squares are loaded with caramel too for extra decadence. If you like sweet treats, then this certainly is it.
To make them into a top-notch dessert, add a large scoop of vanilla ice cream too. While they do not need it necessarily, it just adds something extra. 
Whether you place it in a glass or a bowl, a brownie mix sundae is a perfect dessert during summer. Heck – any season!
A chocolate brownie sundae is the perfect antidote for anything. Whether you are feeling blue, or want something to help you embrace your happiness, then this kind of dessert is it.
The warm brownies add a gooey chocolate sensation, while the whipped cream is sweet along with the crunchy nuts and sprinkles.
If you have never tried brownie mix as a filling for a pie, then you are certainly missing out. Not only does it look good, but it tastes darn good too!
The fudgy and chocolatey brownie compliments the flakiness and butteriness of the pastry well. It is also very simple to make and looks decadent on a plate when cut into a slice.
Add a scoop of vanilla ice cream to elevate it, or leave it on its own. 
Mounds brownies are the perfect way to elevate the regular chocolate brownie. In fact, if you are a lover of Almond Joy or Mound bars, then you are definitely going to want to create this recipe.
The brownies are placed like burger buns to house the sweet coconut filling in the middle. We absolutely love the addition of the vanilla frosting too.
Who doesn't like cheesecake? And who doesn't like brownies? We thought we would finish with this delicious brownie mix cheesecake recipe.
While both a cheesecake and brownie can be rich, sweet, and decadent, when you put them both together you will notice that the flavors balance nicely.
When you get spoonfuls of both, it really does taste amazing. 
The chocolate of the brownie compliments the cheesecake just right, making this an easy and delicious dessert to make.
Final Thoughts
Brownies are decadent and delicious, and it does not matter if you make them with a brownie mix or from scratch – they will always be delicious and gooey.
However, if you do have a box of brownie mix lying around the kitchen pantry, then you might be wondering how to use it.
You could make some wonderful brownies, or you can create a different kind of dessert.
Fortunately, there are many ways to make a brownie mix dessert – from cookies and trifles to mallow bars and S'mores. You really will be spoilt for choice with the list above.
If you have enjoyed this article, why not check out the rest? We have some great recipe inspirations for you to try out.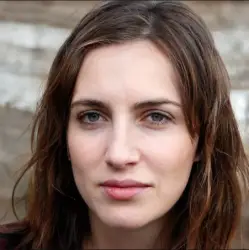 Latest posts by Anna Ingham
(see all)