Are you looking for the best Italian cookie recipes? Italian cookies are great to make when entertaining, to give as gifts, or simply just to enjoy with a hot cup of coffee.
The scrumptious flavors and luscious textures of Italian cookies are sure to delight everyone in the family. 
Plus, many Italian cookies come together quickly and use common ingredients that most people already have in their pantries.
From Biscotti to lemon drop cookies, this collection covers all of your favorite classic Italian cookies and cookie-related recipes. So get out your mixing bowls and let's start baking.
The combination of chocolate and hazelnuts is a classic in Italy. This flavor duo is used to create all kinds of delicious desserts, from cakes and tarts to cookies and pastries. 
One such treat is the little hazelnut-chocolate cookie sandwich. These bite-sized sandwiches are made with two thin, crisp cookies that are filled with a creamy chocolate hazelnut spread. 
The result is an indulgent snack that's perfect for after dinner or as an afternoon pick-me-up.
These sweet little cookie sandwiches are easy to make and can be enjoyed by everyone. To make them, simply mix together melted chocolate and ground hazelnuts until you get a thick paste. 
These Italian Easter cookies are a delicious treat that will make your holiday special. The recipe is simple, but the anise flavoring gives it an extraordinary flavor. 
Instead of using butter, vegetable oil is used which means no special equipment is needed—just bowls, a wooden spoon, a whisk, and a cookie sheet. 
This makes it easy for even the little ones to join in on the baking fun.
The recipe also calls for lemon zest and almond extract, which adds to the unique flavor of these cookies. 
They're perfect for any Easter celebration, or just as a sweet treat any time of year. These Italian Easter cookies are sure to be a hit with everyone who tries them.
Italian Wedding Cookies are a classic Italian dessert that is perfect for any occasion. These cookies are traditionally flavored with anise, but many people don't like the taste of black licorice, so almond is often used as a substitute. 
Almond is a great way to give these cookies a more Americanized flavor while still keeping the traditional Italian taste. 
If you don't like either of those flavors, vanilla can also be used to make these delicious treats.
These Italian Butter Cookies are not only simple to make, but they look beautiful and taste amazing.
Pizzicati are delicious Italian cookies that are perfect for any occasion. These cookies get their name from the fact that they are pinched tightly together directly around a filling, giving them an interesting shape and texture. 
This makes the cookies even more flavorful and enjoyable to eat.
Pizzicati can be enjoyed as a snack or dessert, and they make great gifts too. Whether you're looking for something special to bring to a party or just want to treat yourself, these delightful little treats are sure to please everyone.
Biscotti itself is a classic and sweet Italian cookie recipe that has been enjoyed (see also: 13 Scrumptious Gluten-Free Cookie Recipes For The Whole Family To Enjoy)for centuries. This crunchy, sweet treat is perfect for dunking in coffee or tea, and its unique flavor comes from the anise extract used in the recipe. 
Anise extract can be difficult to find, but luckily there are some alternatives that can be used instead. 
Grinding the anise seeds will give you a similar flavor to the extract, and using anisette liqueur is another great option.
The end result is a crunchy cookie with a hint of sweetness from the anise extract or alternative flavoring agent. Enjoy them as-is, or dip them in your favorite hot beverage for an extra special treat.
Pizzelles are made with a special pizzelle maker, which gives them their signature shape and texture. 
They are usually a great way to enjoy a sweet treat without having to bake an entire cake or pie. Plus, they're sure to impress your guests when served at parties or gatherings.
Cinnamon Walnut Croissant Cookies are a delicious treat that can be enjoyed any time of day.  
They actually don't need hours to sit like other croissant recipes, when the dough is made, it's ready. So, you can roll it into circle shapes and cut it like a pizza.
Amaretti-style cookies are a classic Italian treat. Made from ground almonds, sugar, and egg whites, these little treats are light and airy with a subtle almond flavor. 
The traditional recipe calls for the cookies to be left to harden enough over the expanse of a couple of days or they are twice-baked so that they can achieve that biscotti-like crunch. 
But lucky for you, these lemons and almond Amaretti cookies are made especially to be chewy and soft.
The combination of lemon zest and almond extract gives these cookies an extra burst of flavor that makes them irresistible. 
They're perfect for snacking on throughout the day or as an after-dinner treat. And they're also great for gifting during the holidays or special occasions – everyone will love their unique flavor. 
Ricciarelli is a traditional Italian cookie. These chewy almond cookies are made with almond extract and almond flour, giving them a rich and nutty flavor. 
The addition of orange zest helps to balance out the intense almond flavor, making these cookies a delicious treat.
The recipe begins with a simple shortbread-style dough, which you'll split into roughly three and flavor these with your favorite ingredients. 
After flavoring each section of dough, you'll roll them out and layer them together in alternating colors before baking them in the oven until golden brown. 
Once cooled, these cookies can be enjoyed as is or served with a scoop of ice cream for an extra special treat.
This is a unique Italian cookie that will make your mouth water. These twisted cookies have a rustic look, but they are surprisingly easy to make. 
The dough is made with yeast, so you will need to allow time for the dough to rise. 
These cookies have a light and airy texture that pairs perfectly with their sweet flavor. They are perfect for any occasion, from an afternoon snack to an elegant dessert. 
Whether you're looking for something special or just want to try something new, Torcetti al Burro is sure to be a hit.
These Chocolate Amaretti Cookies are a delicious treat that will satisfy any sweet tooth. Made with almond flour, cocoa powder, and dairy-free chocolate chips, these cookies have a rich flavor that is reminiscent of Nutella. 
The combination of the nutty almond flavor and the sweetness of the chocolate chips make for a delightful treat.
These Italian lemon drop cookies are a great way to add a bit of zest to any occasion. Whether you're looking for something special for an afternoon tea or a dessert to impress guests at dinner parties, these cookies are sure to be a hit. 
They also make wonderful gifts for friends and family who love lemony treats. With their perfect balance of flavors and textures, they'll be sure to bring smiles all around.
These Italian Almond-Orange Cookies are a delicious treat that will have your mouth watering. The combination of the almond and orange flavors creates a unique taste that is sure to please. 
The almond and orange flavors blend together perfectly in these Italian Almond-Orange Cookies, creating a sweet yet tangy flavor that will tantalize your taste buds. 
The texture of these cookies is also something to be admired; they are crunchy on the outside and soft and fluffy on the inside. 
And with just one bite, you'll be able to appreciate all of their deliciousness. So if you're looking for a unique cookie recipe,(see also: 11 Tasty Unique Cookie Recipes You'll Love To Make) look no further than these Italian Almond-Orange Cookies.
These delightful cookies are a delicious and easy way to make a variety of cookies in minutes. With the help of a cookie-style press, you can make over a dozen different cookies with ease. 
The dough for these cookies needs to especially be soft enough to easily press out through the cookie press, but just firm enough so that the shape can be held well when in the oven. This recipe is perfect for achieving that balance.
Final Thoughts
Italian cookies are a delicious treat that can be enjoyed any time of the year. From Torcetti al Burro to Italian Spritz Cookies, there is something for everyone. 
Whether you're looking for something special or just want to try something new, these scrumptious Italian cookie recipes (see also: 14 Scrumptious Cookie Bar Recipes You Will Love)are sure to please.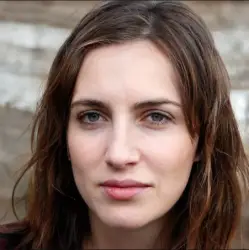 Latest posts by Anna Ingham
(see all)