If you haven't got the chance to visit stunning Italy this festive season, don't despair for Italy is about to be brought to you.
With each and every mouthful of these moist and crumbly cookies, you'll be transported back to the well-loved country.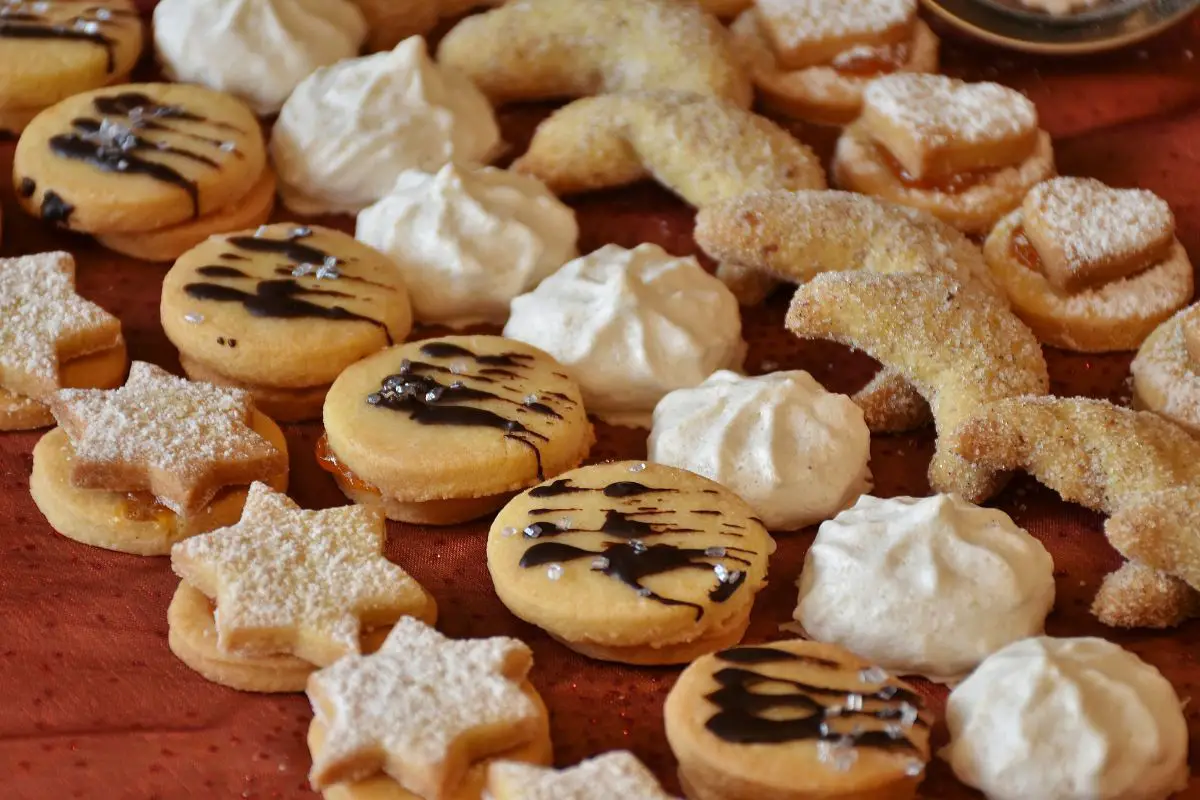 In this article, we have something for everybody. From old and traditional to inventive and modern twists, you'll find it all.
And while most recipes tend to be on a difficulty level that you need to rely on good old Italian nonna's TLC, you'll be happy to know that these are super simple. 
So if you're looking for effortless recipes that will easily fool all that taste your treats into thinking they took hours to make, well then just keep on reading. 
15 Italian Christmas Cookie Recipes 
Starting off strong with an absolute classic, we have traditional Italian Christmas cookies.
Moist and delicious, they really are moreish, so you'll want to ensure you make a big batch. These almond-infused cookies are sure to fly out fast!  
They are sweet without being sickly and the addition of vanilla icing and red and green sprinkles gives them that all important festive feel. 
Not only do these cookies taste absolutely astounding, but they also look amazing too.
You'll be sure to impress guests with your intricately layered slice-and-bake cookies. Strawberry, vanilla, and chocolate all come together to celebrate the wonder of everyones favorite flavors. 
And they really aren't difficult to make at all since you'll use the same dough base for each and every layer. 
If you've ever found yourself in Southern Italy or Sicily, then you've probably had the privilege of tasting these delicious beauties.
They are very popular in these areas of Italy. And they will be popular in your home too.
A smooth and moist almond-flavored dough is absolutely smothered in pine nuts (pignoli in Italian) to give it that extra crunch. 
How amazing do these biscottis look? You would think a professional baker had made them, but nope, they are super easy to make from the comfort of your own home. 
You'll be using cornmeal, ginger, and orange zest to make these crunchy treats.
But to ensure that they are a cookie deserving of a Christmas Cookie title, they also include more festive ingredients such as cranberries and pistachios. Delicious. 
These cookies are seriously addictive, and just too easy to keep on munching at. So don't say I never warned you. 
The hints of lemon and thyme allow for a really fragrant and delicious tasting experience which is only heightened by the rich texture that comes from the ricotta.
Then, of course, they wouldn't be complete without that delightful drizzle of blue icing over the top. 
Now the recipe, for these delightful snack-sized cookies makes quite a large number of them. What a terrible problem to have.
Don't worry, regardless of their abundance, these cookies quickly diminish in size once tasted. You just can't put them down. 
These light and lemony cooks are easy to make and an absolute blast to ice. They're a great option for those cooking with children over the holidays. 
When it comes to cookies these are the best of the best, in my opinion. They are so crumbly, moist, and scrumptious.
The sticky sweet jam that runs between either side of the cookie really ties the whole thing together. 
But if you'd like to go up a notch, why not also dip the end in creamy melted chocolate? 
These cookies are known by a variety of different names; Italian fig cookies, Christmas fig cookies, Sicilian fig cookies, and Cucidati.
But whatever you want to call them, one thing remains the same, they're amazingly tasty. 
A buttery and sweet sugar cookie dough encompasses a mixture of moist, citrusy-flavored figs. Oh, and don't forget the addition of icing and sprinkles! 
While this might look like a quite difficult baked option to make, it actually has never been easier. 
Simply bake them in strips and then slice them up while they're still nice and warm. 
Inspired by traditional Italian cannoli, these cannoli cookies are just far too delicious not to try.
These cookies feature chocolate chips, pistachios, and rich ricotta cheese which gives them an amazing texture. 
They are then also drizzled in chocolate for a little extra pizzazz. 
Just remember that these cookies are only cannoli-inspired. They actually taste a little more similar to cake.
Despite this though, they are still packed full of flavor and are fiendishly moreish. 
If you want to make some super moist, great-tasting cookies that don't involve a whole lot of hard work, then these are the perfect option for you.
And though they are effortless to make, you'll still have a huge reward once these are ready to tuck into. 
They contain just 10 basic ingredients that any proficient baker probably already has in their pantry so you might not even need to take a trip to the store! 
Of course, a sugar cookie is never complete without a healthy drizzling of vanilla icing and a smothering of colorful crunchy sprinkles. 
While big and fancy desserts can be a big hit, there's nothing quite like a simple yet elegant recipe. And that's exactly what you'll get with Befanini.
These traditional shortbread cookies are moist and crumbly and an overall delight to feast upon. 
They are traditionally baked on January 6th for an Italian celebration known as Epiphany, but there is nothing stopping you from creating these bad boys a few days early!
You'll probably get a request for a fresh batch by then, anyways. 
Now, I might get in a little trouble with some readers amongst us for putting these on an Italian cookie list.
There's been some dispute about whether they originated from Italy or France, but since it's potentially an Italian cookie it's on the list. It's too delicious to ignore.
These thin, crispy, and snappable cookies are brimming with chocolatey nutty goodness. Leave these out for Santa and you'll forever be on the nice list. 
While easy to make, they will take around an hour to make, so be sure that you've set aside the time to give them the true attention they deserve.  
A lot of cookies around Christmas time are sickly sweet. And while I enjoy a sugar rush as much as the next guy, sometimes you just need a brief respite from that overly-sweet taste. 
Enter chocolate and pistachio cookies. They are a little sweet but this is nicely balanced with a good old hit of saltiness. 
And with just nine ingredients and a total time of just 30 minutes, creating these scrumptious cookies has never been simpler. 
If you can't over-indulge at Christmas, then when can you? If you're looking for a cookie that has you saying mmm after every bite, then this is the recipe for you. 
This recipe is definitely a nod to Piedmont, Italy. And after eating them, you're going to want to relocate there permanently. 
Crunchy and mouth-watering hazelnuts are combined hazelnut spread in these super chocolatey cookies. 
Stack four together and place in a clear plastic bag tied with a ribbon for a perfect homemade Christmas gift! 
Now, you'll need some specialist equipment to make these bad boys (a pizzelle iron) but I promise you that after one taste of these waffle cookies you'll see it as a sound investment. 
This recipe creates light and crispy vanilla flavored cookies (see also: 11 Scrumptious Old Fashioned Christmas Cookie Recipes To Make This Weekend)but the world is your oyster, you can easily make a whole host of different and unique variations of these super scrumptious cookies. 
Which ever flavor you opt for though, remember that no trye pizzelle cookie is ever complete without a healthy dusting of powdered sugar over the top. 
Frequently Asked Questions
What Makes Italian Cookies Different From Other Cookies? 
Typically, and Italian cookie will be flavored with anise which tastes quite similar to black licorice. But for those not a fan of that flavor, it can often be substiuted for almond instead. 
Do Italian Cookies Need To Be Refridegerated? 
Usually, most Italian cookies will be fine at room temperature providing they have been covered. They tend to stay fresh and tasty for around 5-7 days after baking. 
Final Thoughts
Is your mouth watering, yet? What about your stomach? Is it rumbling? I know that mine is.
As you can see, when it comes to cookies the Italians really know a thing or two. Each and every recipe in this article is sure to go down an absolute storm in your home. 
So what are you waiting for? Get to the kitchen and start baking. The sooner they're made, the sooner they can be devoured!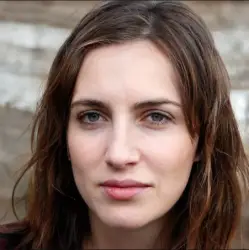 Latest posts by Anna Ingham
(see all)