Wedding cakes don't have to be traditional, after all, you're celebrating your special day with the person you want to spend the rest of your life with.
You want a cake that you and everyone around you will enjoy, and if you and your partner love Oreos, what's wrong with having an Oreo-flavored cake? 
To help you think of some ideas, we have a selection of 10 of our favorite Oreo cake recipes.
These will make you realize that weddings aren't only about traditional cakes but about fun flavors that will allow everyone to remember your special day.
Chocolate is one of the most popular flavors of cake for a reason, and it can only be improved by incorporating Oreos into the recipe.
The best thing about this cake is that it's not dense, but it's actually fluffy and decadent. The chocolate cake is piped with buttercream that has crushed Oreos within. 
You can even add a chocolate ganache and then top it further with more frosting and a smattering of decorative Oreos. If you want, you can decorate it as simply or as elegantly as you want.
That's why the chocolate Oreo cake is at the top of the list, as it's both easy to make and versatile. 
Like our first cake, we're here to see a chocolate cake with Oreo frosting. This cake has even more Oreos inside the frosting; however, despite the amount of chocolate in it, it's not especially chocolatey.
You can use any type of chocolate powder to make it, so if you don't want to use Hershey's Special Dark Cocoa, you can use any others. 
The frosting will taste just like the interior of an Oreo; however, for best results, we recommend using a food processor to grind them into fine pieces. You don't have to remove the filling either, as it will only add to the flavor. 
Oreos have a distinct flavor, so it's hard to not want to include them in your baking recipe. By including the Oreos in both the dough and the frosting layers, you'll be able to taste the Oreos with each bite you take.
As the cake itself isn't made from chocolate, it's already distinct from our other recipes on this list.
For this Oreo layer cake, we recommend only using original Oreos for the filling and the icing. While you might be tempted to change the recipe, depending on the type of Oreo you use, it might impact the flavor.
However, you can always experiment with different flavors of Oreo for toppings after you try this layer cake with the original Oreo. 
If you want a cake to taste just like an Oreo cookie, then this drip cake could be one of your best options. The way you can get the cake to taste like Oreo is by using black cocoa, which also gives your cake a dark color.
It is both bittersweet and chocolatey, exactly like an Oreo cookie. Many Oreo cakes are either made with chocolate or with Oreos crushed into the dough during the baking process.
At the same time, this one is a complete game changer.
Covered with Oreo buttercream icing, then put a chocolate drip design over your icing. This will make your Oreo drip cake look classy, especially if you chill your cake first and allow your ganache to cool. 
This triple chocolate Oreo cake is known as a Groom's cake for a reason. Made with two tiers of a triple chocolate cake with an Oreo and cream filling, it is covered with milk chocolate icing around the sides.
Topped with a chocolate ganache and several layers of crushed Oreos, it's enough to make anyone's mouth water.
The filling is made with a combination of cream cheese, double-stuffed Oreos, and heavy cream. It's a luxurious filling that everyone will love, and it will no doubt fill your guests and you up on the day. 
While there are many different types of Oreo buttercream, this is one of our favorite selections. The great thing about using any recipe with Oreo buttercream is that you can use it for any celebration.
Whether you use it for birthdays or other celebrations, there is no reason not to add more to this recipe. 
Suppose you want to use this Oreo buttercream recipe for your cake. In that case, all you'll need is finely crushed Oreos, vanilla, heavy cream, powdered sugar, and some unsalted butter and salt.
It's easy to make, and it's not too difficult to make. Best of all, it has a light coloring which makes it perfect for weddings. 
This Oreo cake is made with layers of Oreo cake layers, and covered with a mixture of Oreo frosting, chocolate ganache, whipped cream, and even more Oreos.
If you're not a fan of chocolate cake, but you want to enjoy the cookies and cream flavor provided by Oreos, then this is the perfect cake for you. 
While the icing separates each layer of cake and covers it, you can then top it with your chocolate ganache. Pipe some whipped cream onto the top of each slice, and then place a single Oreo on each one.
Using this recipe, you can easily separate each slice of cake by ensuring each guest has an Oreo and a dollop of cream each. 
Do you want to go for something different for your wedding? You can always create a giant Oreo cake that will look just like a giant double-stuffed Oreo.
With dark cocoa powder used in the dough, you'll find that this is a perfect cake for any partner with a love of Oreos. This is perfect for anyone who wants to have layers of Oreos for their guests to enjoy.
Add some vanilla ice cream to this cake, and you're sure to have a memorable cake that everyone will love. It's also the perfect cake for a low-scale wedding, ensuring a flavor that everyone will love.
Not everyone will want an Oreo cake with Oreo buttercream icing; after all, you might want to have a traditional white cake.
Using this recipe, you can mix chopped Oreos into your dough; however, unlike other recipes, you'll need to scrape the cream from them. You'll need the cream to mix into your frosting. 
Using this recipe, you'll find that your icing will be a clear white, with the chopped Oreos offering a unique color within your cake.
You can also add chopped Oreos to the bottom of your cake and pipe more into your cream for added color. If you want a modern yet traditional cake, then this could be your best choice. 
Not everyone likes chocolate, but some may be massive peanut butter fans. If you and your partner love peanut butter and Oreos, then this may be the perfect cake for you.
By adding the peanut butter Oreos to your icing, you can ensure that the peanut butter flavor isn't overwhelming, making it perfect for any guests who aren't big fans of the flavor.
The cake itself is made of dark cocoa, and you can add some dark chocolate chip drip over it for extra flavor. You can then decorate it as you wish.
Still, we recommend piping icing on top with some extra peanut butter Oreos to bite into.
There are six layers to this recipe, so you'll find that there's plenty of dark chocolate flavor, which is perfect for any cake if you don't want an overwhelmingly sweet taste.
Final Thoughts
When you're arranging your wedding, the cake can be a make-or-break decision. If you want to have a cake that everyone loves, it's best to choose one you and your partner love too.
Forget the traditional recipes, and consider choosing an Oreo wedding cake if you prefer.
There's plenty you can do with Oreos, whether you want frosting or to include them in your cake, so you have plenty of versatile recipes to choose from.
If Oreos aren't your thing, consider checking out some of our other favorite wedding cake recipe ideas. There are many for you to choose from so you can have your perfect dessert for your special day. 
Frequently Asked Questions
How Do You Make Oreo Crumbs Stick To Your Cake?
If you want to add Oreo crumbs to the bottom of your cake, you should offset your spatula so you can push more crumbs around the edge. Once you chill the cake, they should stick with no issues.
What's The Secret Ingredient To A Moist Cake?
Most moist cakes have additional ingredients like sour cream, which is also a standard ingredient in many of the Oreo cake recipes. You can also use buttermilk or applesauce to ensure that your cake stays moist.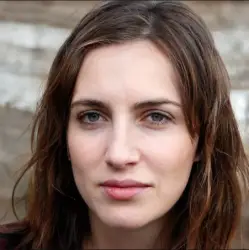 Latest posts by Anna Ingham
(see all)