One of the ingredients a serious baker and cake decorator should always have on hand is piping gel. 
Piping gel is an amazing product because it's so multifunctional.
First of all, this shiny gel is perfect for adding a bit of extra shimmer to your cakes, but since it's sticky, it can also be used as a kind of glue for sticking decorations in place. 
Buying piping gel from the store can be expensive, though, and when you run out at the wrong time, it can be really stressful. That's why we recommend learning to make your own homemade piping gel! 
As long as you have granulated sugar, water, lemon juice, and cornstarch, you can make homemade piping gel in a matter of minutes.
We actually think it tastes better than the store-bought versions, and it works just as well! 
Read on to find out how to make piping gel at home today!
Making Piping Gel At Home 
Ingredients 
Our recipe for homemade piping gel only requires 4 ingredients. These are: 
Cornstarch (1 tbsp / 7 g) 
Lemon juice (¼ cup / 59 ml) 
Water (¼ cup / 59 ml) 
Granulated sugar (⅓ cup / 67 g)
Method 
Making homemade piping gel is easy and beginner-friendly. Here's all you need to do to make your own piping gel at home:
Add all your ingredients to a saucepan. If you want to achieve a thicker consistency similar to store-bought piping gel, you can reduce the water content. 
Turn the heat up to high and allow the mixture to reach a boiling point, stirring regularly to ensure none of the sugar gets stuck to the sides of the pan. 
Once the liquid is boiling, you can turn off the heat and allow it to cool down. Alternatively, if you didn't reduce the water in the recipe but want a thicker piping gel, let it boil a little longer, but make sure to keep stirring. 
Now that the liquid has cooled down, you can add gel food coloring if you want to make a colored piping gel. Otherwise, your gel is ready to use! 
Ways To Use Homemade Piping Gel
As we mentioned earlier, there are many ways to use piping gel, which is why we think it should be a staple of any baker's pantry.
Here are just some of the things you can do with your homemade piping gel! 
1. Make Translucent Decorations 
You can put your piping gel straight into a piping bag without adding any coloring or extras, and use it to create translucent decorations on your cake. 
One example of how we like to use piping gel is to create some dew drops if you have leaves or flowers on your cake. You can also use the translucent piping gel as a border and put sprinkles or glitter over it. 
2. Use It As Glue 
One of the most common uses of piping gel is as a type of decorating glue. You can buy edible glue (see also: The Easiest Recipe For Edible Glue)products from the store or make your own at home, but piping gel is so versatile that it makes sense to use it as glue, too. 
To use your piping gel this way, just brush it onto your decorations lightly and let it get tacky before putting the decoration where you want it. If the gel isn't sticky enough, just mix in some sugar paste!
3. Add Glitter For Shine 
If you want to add some sparkle and shine to your cake, simply stir some edible glitter directly into the piping gel before putting it in a piping bag and adding to your cake as needed.
Adding glitter straight into the gel rather than on top creates a very nice effect. 
4. Create A Glaze 
If you've fully decorated your cake but want it to look more glossy, you can brush your piping gel over the top to create a glaze. This way, your cake will catch the light beautifully. 
5. Soften Your Icing 
It's annoying when icing dries while you're still trying to work with it, but the good news is that you can actually soften your icing by brushing piping gel over the top. 
When you do this, the moisture of the piping gel sinks into the icing and means you can work with it for longer. It also helps to prevent cracks. 
Final Thoughts 
You need very few ingredients to make your own homemade piping gel, and it doesn't take long, so try it out today! 
We think you'll find it's less expensive and tastes better than the store-bought alternatives, and even if the consistency is slightly different, you can fix that by adding sugar paste after the mixture has cooled. 
Remember, there are many uses for piping gel, so try using it a few different ways and experiment with techniques and effects. You'll be surprised what a difference it makes!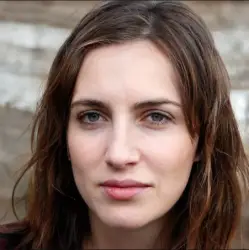 Latest posts by Anna Ingham
(see all)