One of the best times of year is Halloween, when everybody gets a chance to get spooky!
Whether it's dressing your house in cobwebs and spiders, dressing up as a ghoul and going Trick or
Treating, or watching a scary movie, there are loads of ways to celebrate Halloween. Well, we've got another way to tell you about!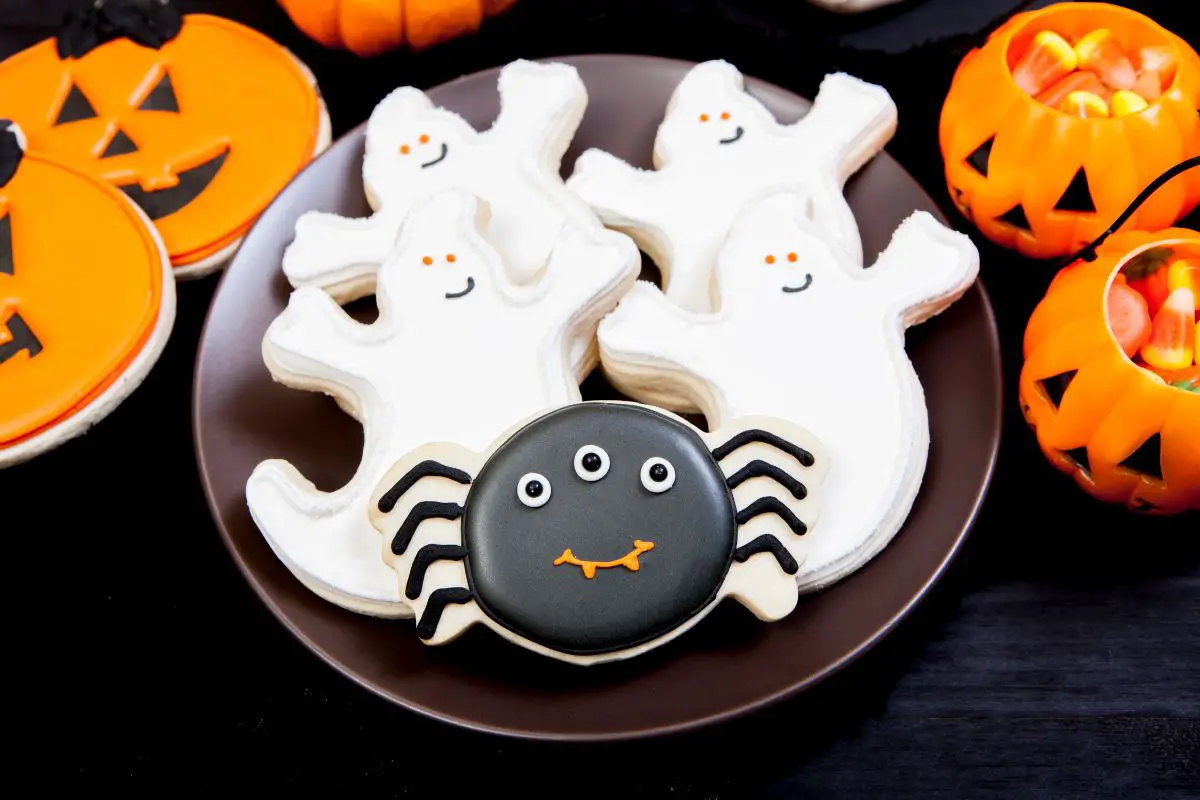 Baking is a great way to celebrate any event, and that's especially true when it comes to Halloween.
That's right, there's an enormous variety of different Halloween baked goods you can make for fun – particularly when it comes to cookies!
In our delicious guide below, we've got 12 scrumptious Halloween cookie recipes for the whole family to enjoy(see also: 11 Scrumptious French Cake Recipes For The Whole Family To Enjoy)(see also: 15 Scrumptious Gluten Free Coffee Cake Recipes For The Whole Family To Enjoy).
Whether you're into zombies, vampires, ghosts, or pumpkins you're into, we've got you covered and then some!
12 Scrumptious Halloween Cookie Recipes For The Whole Family To Enjoy
We're starting our list off with one of the sickliest (and most delicious!) recipes for Halloween cookies (see also: 11 Scrumptious Old Fashioned Christmas Cookie Recipes To Make This Weekend)there are, with these extremely rich double chocolate chip cookies.
They're totally gooey and crisp, and they've got Halloween decorations embedded into them to add a bit of spookiness.
You'll need a variety of ingredients in order to make these scrumptious Halloween cookies, with a lot of them being what you'd expect.
We're talking all purpose flour, vanilla extract, granulated sugar, baking powder, and so on. 
However, when it comes to the Halloween decorations, you won't be expecting these!
You'll need Halloween M&Ms to give it all sorts of Halloween colors (like green and orange), while you'll also garnish the cookies with edible candy eyeballs.
Try not to look them in the eye as you're taking a bite! 
This is a really unique way to make cookies! You may think you know all there is about cookies. I mean, they're just a deliciously crunchy bit of dough!
But this recipe takes it one step further, turning cookies into pinatas that you can open up to reveal plenty more edible goodies.
This is a great treat for Halloween, because it's like giving candy out to kids on your doorstep on Halloween night, except in a cookie form!#
Though they may look complicated, you'll be able to easily make these if you follow the recipe properly.
Cookies are stuck together, with the center being cut out and filled with delicious smarties. 
Next up on our list is a recipe for tasty (and spooky!) pumpkin shaped Halloween cookies, with pumpkin illustrations drawn onto them in icing!
These are very quick and simple to make, and they're sure to delight your whole family.
As for ingredients, you'll need things like eggs, baking powder, bicarbonate of soda, vanilla extract, and a couple more things you'd expect for a baking task like this. 
When it comes to pumpkin decorations, you'll need some orange sugar paste to give them their classic color.
In addition to that, you'll need some writing icing and a bit of icing sugar, as well as some cornstarch to dust onto it.
Time for another classic Halloween icon – bats!
This recipe for mouth watering bat shaped cookies is a great pick for Halloween, especially since they're easy to make. Plus, you can give the bats cute little eyes!
For the cookies you'll need a handful of typical ingredients, such as vanilla extract and all purpose flour, but also some almond extract and cocoa powder.
Respectively, these give the cookies a hint of nuttiness and a bit of chocolatiness. If you've got a nut allergy, though, avoid the almond extract!
The same goes for the peanut filling that you can give the cookie, which gives them a strong and delicious nutty flavor.
This filling is made from heavy cream, maple extract, peanut butter, and powdered sugar. Delicious!
This next recipe is similar to the double chocolate cookie recipe we looked at in the beginning of our list, although this one is far less chocolatey!
If the other one was too much for you, you'll love this regular cookie with similar Halloween designs.
Once again, this cookie has Hallow M&Ms embedded into it, as well as edible candy eyeballs Scary!
Ghosts are another iconic image of Halloween, and the cookies you get from this recipe all have a fantastic ghost design to them.
Better yet, these are incredibly easy to make, with a simple design that sacrifices no flavor!
We're going to cover some (only slightly) more complicated ghost cookies later, but this is one for new bakers.
This recipe uses a packet of peanut butter-filled sandwich cookies to give you a head start straight away, (see also: 14 Vegan Cookie Recipes You'll Want To Make Right Away)meaning you'll save plenty of time.
After that, it's simply a case of melting a vanilla flavor candy coating and dipping your cookies into it, then adding chocolate chips as the eyes for each ghost. 
Next on our list is another famous figure of Halloween, the black cat.
These are famous for their connection to witches, and they make pretty great cookie designs too. Just look at this recipe for proof!
These cookies are elegant and spooky – not to mention delicious.
The cookies are made out of a few typical ingredients, and they use dark cocoa powder for the chocolate in order to give these black cats a particularly dark shade of black.
As for the decorations, one of the things you'll need are candy-coated sunflower seeds, which work brilliantly as each cat's eyes. 
This recipe twists a regular peanut butter blossom cookie into something totally spooky, giving you delicious and vibrant cookies with witch hats. 
The cookies themselves are a dazzling purple, like some magic potion, while they've got white and brown witch hat shapes on top of each one.
Finally, they've got an assortment of Halloween sprinkles dusted over them, with spooky colors like green and orange.
The purple appearance of the cookies is achieved with purple gel food coloring, while a Hershey's Hug or Hershey's Kiss piece of candy acts as the witch hat. 
These cute Halloween cookies look adorable, with a very simple design that reminds us of the ghosts in the beloved game Pac Man!
They have a straightforward shape to them and they've been covered with some icing to give them their ghostly whiteness.
On top of that, they have miniature chocolate chips as their eyes. 
This is a bit of a gruesome one, but if you like your Halloween totally scary then these cookies in the shape of witch fingers will scare the pants off anybody!
Oh, and they taste pretty great too!
These witch fingers look fantastic and very real, complete with wrinkles and sharp nails.
Better yet, you can serve them with a small dipping bowl of strawberry jam, which will look like a pot of blood. Ghastly! 
These fabulous Halloween cookies are in the classic shape of ghosts, with their spooky arms spread wide and their little mouths open.
Just one look at these cookies and you'll know that these ghosts are shouting "Boo!"
They're not too complicated to make, but you'll need to buy a Halloween cutter in the classic ghost shape in order to get these looking correct. 
As for the ingredients, you'll only need a few, which makes these an easy and quick pick for your Halloween celebrations!
You'll need some flour, butter, baking powder, 2 eggs, and sugar. As for the icing, you'll just need some water and caster sugar. 
Finally, when it comes to the eyes and mouth of each ghost, you'll just need some chocolate or black sugar stick. Simple!
We're finishing our list with one of the best creepy creatures of Halloween: spiders!
These adorable cookies have little spider bodies sitting on top of them, with 8 strings of icing coming off them to represent the legs. 
For the bodies of the spiders, these use Lindt Lindor chocolate truffles, which means you don't have to make circular bodies yourself!
Better yet, you can get these truffles in a variety of flavors, so feel free to mix it up. 
Each of the truffles has a dimple on its front that looks like an open mouth when you add edible candy eyes just above it, which is part of what makes these spider cookies so adorable! 
These treats also use peanut butter in them, so this isn't a recipe to pick if you've got a nut allergy. You can easily just make your own regular, no-nut cookies to sit in their place. 
Final Thoughts
There are loads of different scrumptious Halloween cookies you can make for the spooky season, from witch fingers to scary ghosts.
Use our list to find the best!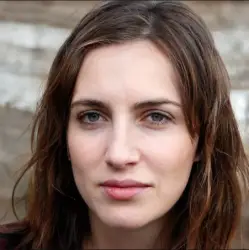 Latest posts by Anna Ingham
(see all)