If you've been dying to try some new and interesting Christmas cookie recipes, then you've come to the right place.
At Christmas time, we really can't think of anything better than indulging in a sweet, chewy cookie. It's one of those treats that you spend the entire year looking forward to.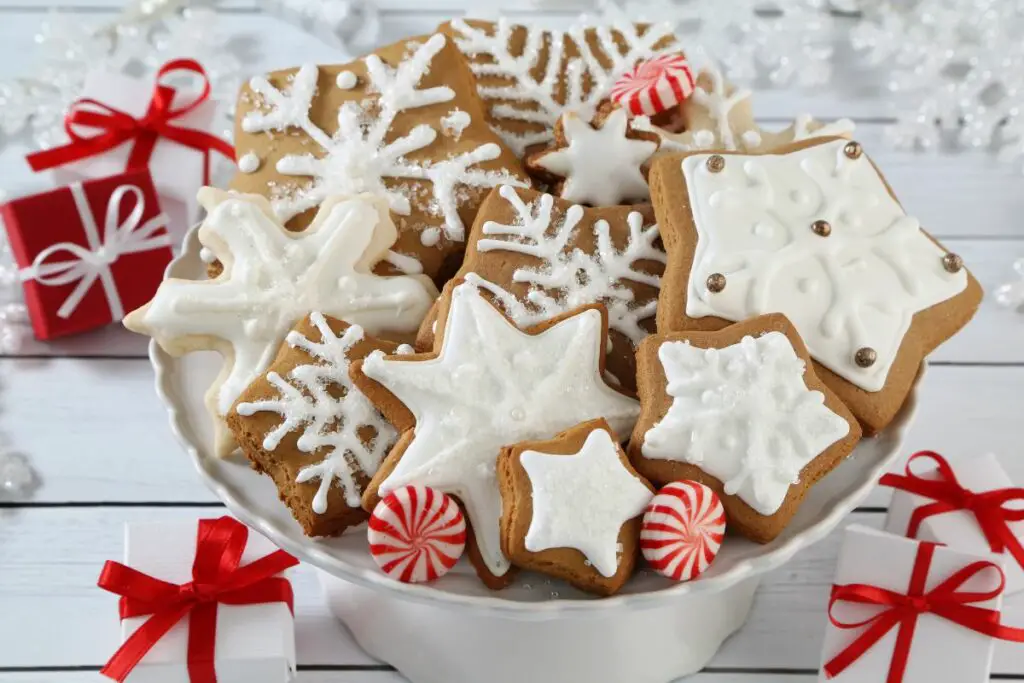 If you want to find some nostalgic, old fashioned recipes that will bring you right back to your childhood, then you've come to the right place.
Below, we've compiled a list of some of the very best cookie recipes there are, so you can have an indulgent holiday season. 
To find out more, simply keep reading below, as we take a closer look. 
If you're looking for something that screams, 'It's Chrsitams', then you absolutely need to make these cookies.
I don't think we've ever come across something quite so cute as these candy cane inspired treats. They look just like the real deal, and the best thing is that they taste fantastic too. 
Although they look quite intricate, they're actually super easy to make. These candy cane cookies will 'wow' everyone in your household, and they'll be asking for you to make them every year. 
These ones bring us right back to our childhood. Do you remember those classic sugar cookies your mom always used to bake around Christmas time?
Well, this recipe will remind you. This one tastes just like the ones from your childhood, and they're incredibly easy to make. 
If you feel like decorating, these make a great canvas too! With a simple, circular shape, you're free to draw anything that you like on them, be that a Christmas tree, or old St. Nick himself. 
If you want another traditional recipe, then we've got the perfect one for you. We don't know anyone who doesn't enjoy a classic gingerbread cookie around the holidays.
You can't beat that signature spicy taste that warms you up with a single bite. 
You'll be surprised at how easy these are to make too, so you won't have to slave away in the kitchen all day.
You can whip these festive treats up for the whole family in a flash. In addition to this, they're also super fun for making with the kids. 
You can transform your bakes into little people, complete with hair and funny expressions. Enjoy going wild with this recipe, and really make it your own. 
If you feel like transforming your favorite afternoon drink into an amazing cookie recipe, then we've got the perfect one for you. This one has everything that you love about matcha tea, including the aromatic scent and the sweetness. 
We also just adore how festive these cookies actually look. They have a greenish hue, which is to be reckoned with, and a light, white dusting that reminds us of freshly fallen snow.
Don't worry about trying a new cookie recipe, because these are actually super easy to make. Your family will also love trying something different. 
If somebody were to ask us what our favorite dessert was during the holiday season, then we'd absolutely have to say black forest cake.
You just can't beat the indulgence of a dark chocolate sponge, paired with some tart cherries and freshly whipped cream. 
If you want to see your favorite dessert transformed into an amazing cookie, then this recipe shows you just how to do that.
It has all of your favorite components, including the whipped cream, the cherries, and of course, the chocolate. 
Also, just take a look at how aesthetically pleasing these are, we absolutely love how cute the little cherry looks popped in the middle.
If you want the most aesthetically pleasing cookies in town, then you've come to the right place. This cookie recipe is unbeatable when it comes to looks, so you'll have everyone jealous of your immense baking skills. 
Do you want to know the best thing about these cookies? They're actually store bought and made from a pre prepared mixture, so you won't need to slave away all day.
In order to achieve that effortless look, all you need to do is dip them in chocolate, then cover them with a few pistachio nuts. Who knew that elegance could be so easy?
If somebody were to ask us what the most indulgent cake in town was, we'd definitely say red velvet. What better time to indulge in a rich dessert than at Christmas?
This recipe shows you how to transform this classic dessert into a cookie, and what could be better than a cookie version of your favorite cake? 
This one emulates the amazing taste you've come to expect from a red velvet cake, including the rich buttery flavor and chocolatey goodness.
In addition to all this, they're gloriously red, which makes them perfect for the Christmas season. 
We know what you're thinking, this recipe looks super hard to make, but we promise that it's actually not. In fact, it's one of the easiest on our list.
The only difficult part is the assembly, but this recipe shows you just how to cut the perfect gingerbread style house. 
What could be more festive than assembling your own cookie house? We get it though, if you're not all that into gingerbread.
Sometimes the strong flavor can be a bit too much, and in this case, you simply have to create this minty version instead. Great for when you want something lighter to snack on, you'll adore this recipe. 
It even gives some tips and tricks for decorating your house, so you can make it the grandest in town. 
If you're a lover of all things oreo, then you're going to love this one with a classic twist. If you want to try one of the most indulgent peanut butter cookie sandwich recipes out there, then we'd definitely recommend this recipe. 
It's truly delicious, and they're also super fun to put together. The creamy, salty mixture packed inside contrasts amazingly with the dark chocolate outer layer, which boasts the perfect chewy/crunchy texture. 
If you absolutely adore the holiday flavors associated with snickerdoodles, then this is one of the very best recipes we found for these cookies.
They're full of cinnamon, nutmeg, and allspice, giving you those super warming flavors we all know and love. 
In addition to this, these cookies have a few additional ingredients that bring them to a whole other level.
The secret ingredients are some simple chocolate chips, and some dried cranberries, which are absolutely bursting with flavor. 
Have you ever seen anything as tasty as these little raspberry thumbprints? These cookies are essentially little cheesecake bites that have been packed with plenty of tangy raspberry jam.
The result is an absolute match made in heaven. 
These are great for Christmas time, and can add a little bit of variety to your tray. We'd also love to make these for Valentine's too, as the little raspberry dots can be shaped into hearts too. 
Frequently Asked Questions
Now that we've taken a look at some of the very best Christmas cookie recipes (see also: 15 Scrumptious Italian Christmas Cookie Recipes To Make This Weekend)out there, we can move on to discuss some frequently asked questions some of you had. 
What Is The Most Popular Christmas Cookie Out There? 
Some of you might be wondering which Christmas cookie is considered to be the most popular during the holiday season.
Research has actually shown that Peanut Butter Blossoms are the nation's favorite sweet snack to consume over Christmas. 
How Soon Before Christmas Should I Start Baking My Cookies?
Of course it depends on the general recipe, but you can start thinking about making your cookies about 2 weeks in advance to store at room temperature.
With some you can start even earlier, up to two months before, then freeze them until they're ready to be consumed. 
Which Cookies Last The Longest?
In terms of longevity, think of drier cookies such as gingersnaps, danish butter cookies, and shortbread cookies last the longest. 
Final Thoughts
To sum up, there are lots of vintage cookie recipes out there to try. Some of the ones listed above are derived from retro recipes, whilst others are classics but with a modern twist.
Have fun whipping up your favorite bakes this holiday season.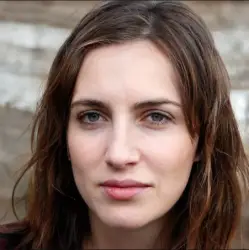 Latest posts by Anna Ingham
(see all)