One of the very best things about getting married in today's world, is that you can really get creative when it comes to your special day.
No more boring white sponge cakes to cut into, as more and more people are opting for some wholly different recipes. A specific type of cake that we're seeing more and more of recently are cinnamon roll cakes.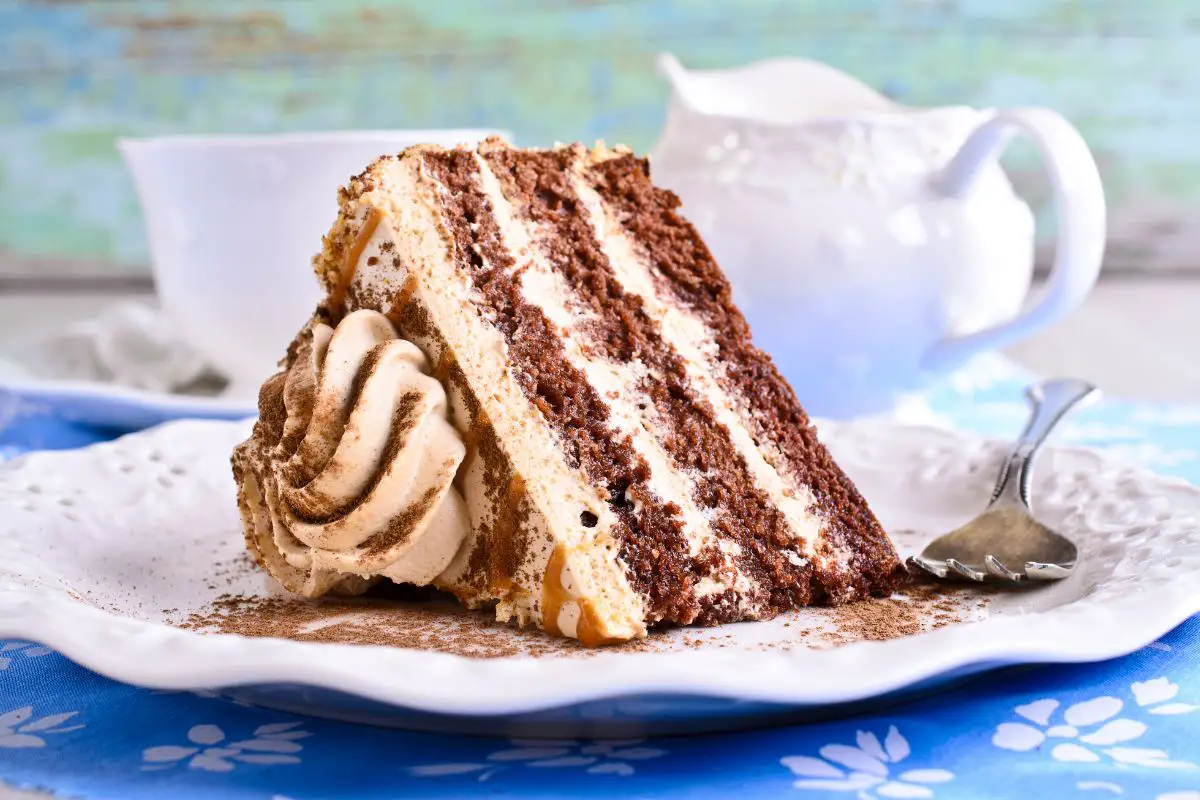 Cinnamon roll cakes are super tasty, moist, delicious, and packed full of flavor, making them an excellent choice as a wedding cake.
But, with so many different cinnamon roll cake recipes on the internet, it can be difficult to choose one that's perfect for your special day. Thankfully, however, that's where we come in. 
We've compiled a list of what we believe to be some of the very best cinnamon roll cakes on the whole of the internet.
Some of these are more beginner friendly, whilst others are more advanced, so be sure to check this out when you click on each of these recipes. 
Without further ado, let's delve into some delicious cinnamon roll cakes to give you some much needed inspiration. 
We think that this would be perfect for a wedding cake, because first of all, it's absolutely huge, and secondly, it's also super delicious.
This giant cinnamon roll cake employs one large cinnamon swirl on the top, rather than using several smaller swirls in order to create its effect. 
We think that this looks great for a wedding cake, as it's incredibly uniform, and gives the whole cake a sense of elegance.
If you've never made one giant cinnamon roll before, then don't worry, it's super easy. In order to create the roll-like appearance, you essentially gather all of the dough together, and use all of it to create a large swirl. 
Another great thing about this recipe is that it doesn't take a long time to make. It only requires one short rest, and one long rise. 
We'd recommend using this giant cinnamon roll recipe as a topping for your regular sponge, as it looks great layered on top of a delicious cake base. 
To top this one off, the whole thing is smothered in lots of vanilla icing, which gives it a super indulgent and tasty vibe. 
If you're looking for the best cinnamon roll layer cake recipe on the whole of the internet, then we think that you should take a look at this one.
This is truly one of the most decadent cinnamon layer cake recipes that we've found on the whole of the internet. 
It has a total of three layers, which makes it great for catering for larger crowds, as well as lots of cinnamon buttercream frosting, and a sweet cinnamon glaze to top it all off. 
We really think that the frosting is the star of the show when it comes to this recipe, and we love how incredibly thick and creamy the texture is.
It's made out of butter, powdered sugar, vanilla, vegetable shortening, and plenty of cinnamon. 
Bear in mind that this recipe makes a whole lot of frosting, enough to cover the whole cake and some for piping at the end. You can pipe some pretty shapes onto the base of the cake itself, as there's plenty to do so.
You can finish this cake off simply by sprinkling some cinnamon on top, which gives it a really elegant appearance. 
If you're on the hunt for one of the most elegant looking cinnamon roll swirl cakes on the whole of the internet, then we'd recommend that you take a closer look at this recipe.
Bear in mind that this one is suitable for bakers who are a little more advanced, so if you're a beginner, you may need a few practice runs. 
This cake has a super fluffy inner layer due to plenty of butter and sugar. As well as this, it has a healthy dollop of sour cream, which helps to give the whole thing an added sense of richness.
The addition of egg whites help to keep the whole thing as soft as possible. 
After you've baked the cake, it's time to start layering it with your super rich and flavorful cinnamon frosting.
As you may have noticed from the cake itself, it's been made using copper and ivory frosting in order to create an ombre effect. This really adds a sense of elegance and class to the cake. 
Finally, buttercream icing is frosted on the top of the cake to create an amazing finish. Your guests are sure to be blown away by the beauty of this cinnamon cake. 
If you're looking for a cinnamon roll cake recipe that's a little bit different than the others on the internet, then we'd recommend that you take a closer look at this delicious variety.
This one stands out from the crowd because it's actually a combination of both vanilla and cinnamon together. The result is a super delicious yet subtle flavor that we absolutely adore. 
This one has some super unusual flavors added to the mix, including dark chocolate and chili peppers. These are used for the buttercream, which is used as the layering for the whole cake.
The flavors of the buttercream work perfectly together with the subtle flavors of the sponge, and really make this cake pop. 
Bear in mind that this recipe creates an incredibly large cake, so you may need to modify the ingredients list depending on how many people you're catering for. 
The cake is layered on top with white fondant, which makes it the perfect base for decoration. Have fun experimenting with different styles and toppings to really make this cake your own. 
If you're looking for a more rustic and homemade style wedding cake, then we'd recommend that you take a closer look at this recipe. This recipe tastes just like a cinnamon roll in cake form.
It's super dense, yet moist and fluffy at the same time. 
For the layering, a cinnamon buttercream is used, made from salted butter, shortening, powdered sugar, vanilla extract, and water.
Combine all of these ingredients together and you've got yourself a super thick delicious filling for your cake. 
The creator of this recipe stated that she didn't want to simply layer the cake with watered down icing sugar, as she wanted it to appear more decadent.
Instead, to create the perfect icing, you'll be mixing heavy whipping cream, salted butter, sugar, vanilla, cinnamon, corn syrup, and powdered sugar.
You'll then follow the tutorial to create the amazing drip effect displayed by the cake, which emulates the glaze that you'd find on top of a stack of cinnamon rolls. 
We think that you're going to absolutely adore making this cake recipe, and the detailed instructions make it super easy to follow too. 
This cinnamon roll cake is a real show stopper, and combines some of our favorite methods of decorating. This one is essentially a combination of a frosted cake, and a drip cake all in one. 
For the center, this one uses a whole heap of buttercream frosting that's been loaded with lots of cinnamon based flavors.
As well as this, it's also been decorated with lots of mini cinnamon rolls that sit on the top as well as the side of the cake. 
It's also surprisingly straightforward to make, with only two hours in total to create the cake itself. 
Final Thoughts 
To sum up, there are a whole bunch of cinnamon roll cake recipes out there that you can take inspiration from.
Whether you want a traditional cinnamon roll wedding cake that has all of the classic flavors you know and love, or something that's a little bit different and uses some additional flavors, there's a cake recipe out there for you. 
We hope that you found this list helpful, and that it's provided you with the inspiration you need to get baking. Don't be afraid to modify and change elements of these recipes based on your particular style and preferences.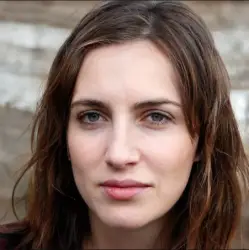 Latest posts by Anna Ingham
(see all)