Coconut and cake are one of the most delicious combinations. Coconut has a very light and airy flavor and pairs well with so many other flavors such as vanilla and strawberry.
However, why dilute such an amazing flavor when you can have it all by itself?
A lot of the following recipes that we're going to list below come in various styles and some of the recipes vary slightly. There are some that are much more suited to beginners, whereas others offer more of a challenge to the expert baker.
So, what are the best coconut sheet cake recipes? Is it better to use organic ingredients or shop-bought items? How can you get the batter just fluffy enough?
Well, we have compiled a list of some of the best coconut sheet cake recipes that we could find on the internet.
So, what are you waiting for? Let's tuck in!
This first recipe is a great one for beginners, with a few ingredients that will be easy to source and even easier to make. This is branded as super moist, which means that it will have a sticky texture and not be too dry for your palate.
This also comes with vanilla extract which will really enhance the creamy flavors of your coconut cake.
This has frosting that contains creamy cool whip and more vanilla extract. Top it off with some grated raw coconut on the top and you have a great cake that you can serve for afternoon tea.
One of the great things about coconut cake is how presentable it is, and this cake really is no different. It comes with a wonderful floral decoration on the top, along with the conventional coconut shavings.
You can make this cake into any design that you like, whether it is a layered cake or just one tier. You can even make this into smaller cupcakes.
The sky is the limit when it comes to this recipe. This also comes with an incredible raspberry filling, although you can also add caramel drizzle on the top.
This next cake recipe comes with a more subtle coconut flavor with toasted coconut on the top for that smoky and sweet flavor.
This is made with vanilla extract (what coconut cake doesn't need that extra vanilla?), although it also contains coconut milk.
You can amend this one to make it vegan-friendly by adding almond or rice milk, although you might have to adjust the amount according to the texture.
It recommends that you use heavy cream as the top layer of the cake.
If you are looking for a coconut cake that is much lighter in texture, then we would nudge you in the direction of this recipe.
This comes with a few very simple ingredients, which means that it can be made a lot quicker than other coconut cake recipes.
This recipe requires you to whisk the dry ingredients into the bowl first before adding the eggs and the milk.
If you are going to store the cake in the refrigerator, then you'll have to wait for it to cool down to room temperature before placing it in the fridge. This cake will last around 24 hours in the fridge.
This is a smaller coconut sheet cake, but we can assure you that it is no less delicious. It comes with a sheet of grated coconut on the top, which is embedded in creamy vanilla and coconut icing.
This recipe stipulates that you should use canned coconut milk only.
The icing contains salt and coconut sugar, all of which mix to create a sweet flavor with that little savory kick to it. This also teaches you the toothpick method that you can use to check if your coconut batter is moist enough.
If you need to make a cake for a large group of people, then this is the recipe for you. The blend of coconut milk and sour cream makes for a very moist cake.
This utilizes both artificial and organic coconut flavors, so expect a unique mix of flavors.
This comes with a cream cheese frosting on the top, which has a little more tang than you would normally get with a coconut cake.
This is also made with vanilla extract and makes the perfect cake for a birthday celebration or even a white wedding.
This next recipe we would describe as a medium grade in terms of difficulty level, which is great for those bakers that have some experience but really want to challenge themselves.
This comes with icing that is made from unsalted butter, but you can swap it out for salt if you prefer the flavor.
You can swap out the coconut milk in this recipe if you prefer to change the flavor.
We would recommend that you either use almond or soya milk, although you might have to change the measurements to account for the change in consistency.
If you want a creamy and delicious dessert that will suit any occasion, then why not try this coconut sheet cake recipe by Home Made Interest?
This features all the classic hallmarks of a coconut cream cake, with vanilla extract, coconut milk, and coconut shavings on the top.
This also contains cream cheese, so you can expect that tangy aftertaste. For this recipe, it is recommended that you use whole milk, as this will help the ingredients bond and maintain a moist batter.
Now we go to a coconut cake that comes with a little more zest, as it is mingled with a little bit of lemon.
This cake has the balance between the batter and the frosting just right, so you won't have to worry about toploading the cake (just make sure you follow the right measurements).
This cake is great for birthday parties and can be paired perfectly with drinks like lemonade, wine and tea.
The cream cheese and lemon combination are simply amazing and will leave a flavor that will last on the tongue for hours afterward.
The great thing about the creamy taste of coconut is that it is not overwhelming, so you can jazz it up with other flavors.
In this recipe, the icing on the cake has been given that added bitterness with some fresh raspberries. This also really adds to the amazing presentation.
You can also add a sprig of green with a mint leaf and some dots of color with edible flowers. If you are entering a baking competition, then you might stand a chance of coming out on top if you follow this recipe to the letter.
If you like your cake light and creamy, then this is a great recipe to follow. It comes with freshly toasted coconut shavings on the top, which is one of the best decorations.
This is a great recipe for beginners as the instructions are simple and easy to follow.
Now we have something that is radically different from the cakes that we have listed above. It might come as no surprise that coconut goes together seamlessly with chocolate.
This takes around 30 minutes to bake and might be something for the more skilled bakers looking for a challenge.
When it comes to baking, then one of the best sources to go to is Martha Stewart. This comes with chocolate shavings that will add that extra bit of bite to an otherwise very light and fluffy cake.
This also contains warm coffee, which really elevates this cake to the next level.
This next cake contains only the basic ingredients that you need to make a mind-blowing coconut cream sheet cake.
It also contained flaked coconut and coconut powder, which results in a cake that is full of subtle coconut flavors.
This final recipe is one that prides itself on its simplicity. All you need are some of the primary ingredients and even the biggest baking newbie will be able to whisk up a light and fluffy coconut cake in no time at all.
The whole thing will take around an hour to prepare, mix and cook.
Conclusion
We hope that some of our recipes for coconut sheet cake have helped you narrow it down to the one or two that you feel might work for you.
Remember if you are substituting any ingredients then you might have to modify some of the measurements.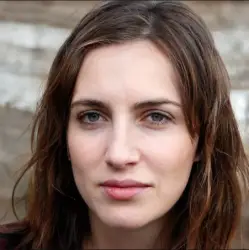 Latest posts by Anna Ingham
(see all)