If you have a sweet tooth, then no doubt you'll have heard of the red velvet cake. You can't miss this one, with the thick layer of pure white icing on the top and the deep redness of the center.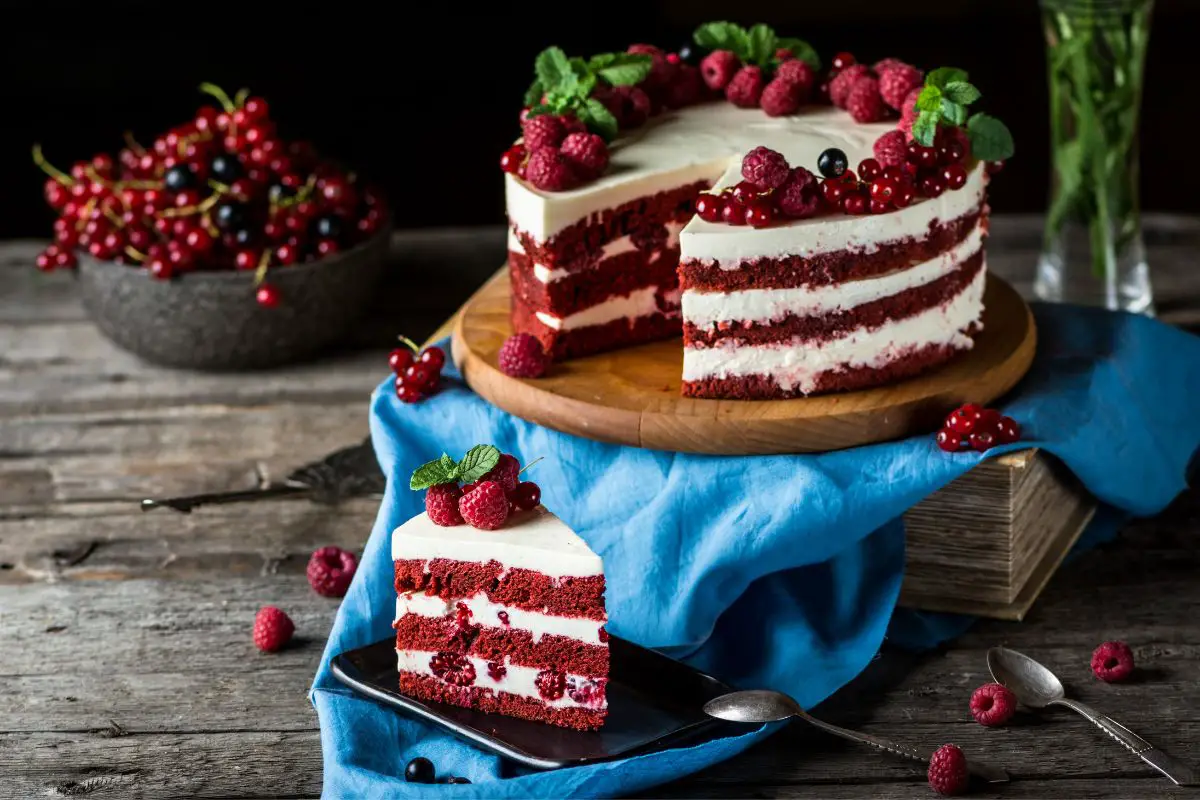 This cake is very sweet, with some of the common ingredients being buttermilk, butter, cocoa, vinegar, and flour.
The great thing about this type of cake is how versatile it can be. You can either make a whole cake or parcel them out into smaller red velvet cupcakes. Or you can go the whole hog and have a multi-tiered red velvet wedding cake.
So what are the best recipes for red velvet cake? What are the right ingredients? How can you modify your red velvet cake?
Well, we have compiled a list of some of the most undeniably tasty red velvet cake recipes. You can either try one or try them all to see which you prefer!
This first recipe is for a red velvet cake that is very pared down and easy to make, even for the most amateur chef.
As you can see from the pictures, it's very moist, with plenty of porous holes in the center that makes it look spongy and delicious.
This comes with a thick layer of cream cheese frosting on the top, which will add that little touch of sourness to the sweet cake.
You can drizzle this cake with chocolate chips or chocolate ganache. This is the ideal cake to have for a birthday or wedding day extravaganza.
This next recipe is slightly more complicated than the last one, coming with a few more ingredients. If you are a competent baker, then you might not feel so daunted by trying this recipe.
This comes with Dutch-processed cocoa powder, which adds that touch of authenticity to your recipe.
This one also gives you a video so that you can see how the final product is meant to look, as well as all the steps along the way.
This also comes with heavy whipping cream and cream cheese, both of which work together to make fluffy and dense icing on the top.
This next recipe you can use to make both large red velvet sheet cakes and you can measure it out to get smaller portions.
This recipe really puts the emphasis on flour to get the bouncy and firm texture of the batter just right.
If you get this mixture just right, then you will get a cake that you can cut into strips and fill with icing in between.
This is great if you like to taste that sour flavor all the way through the cake itself. This will take around 25 minutes to prepare and 20 minutes to cook.
Now we have something that is a little bit more extravagant, embedded with fresh strawberries. This cake comes in layers, with frosting in the center as well as on the top.
This cake is not only delicious to taste, but it is delicious to look at. If you need an impressive cake for a wedding centerpiece, this is the one for you.
The only drawback of making this recipe is that there are a lot of ingredients, and it will take a lot of skill and time on the part of the baker.
But if you enjoy a challenge and really pay attention to detail when it comes to presentation, then you can't go wrong with this recipe.
This is another great recipe for a red velvet sheet cake. This comes with nice thick and creamy icing on the top and that classic bubbly red velvet interior.
Altogether, this recipe will take just under an hour to make from start to finish.
If you want to add a bit of decoration to this cake, then you can just pinch off a little bit of the red velvet inside and sprinkle it on top of the cake itself.
These could make great sweet snacks to have at a birthday party if you cut them up into small enough pieces.
If you want a recipe that is easy to understand, then you should try this one by the reputable food blogging and lifestyle website The Pioneer Woman.
This one is unique from the other recipes in that it utilizes raspberries as the top layer decoration.
This comes with vanilla extract, which will really add that sweet punch to your dessert.
You can bake these so they are very small, which is great if you are looking for a little snack to serve at the end of a luxurious dinner party. You can also serve this cake with red or white wine.
Just taking one look at the pictures that come with this recipe, you can see that this is a red velvet cake with a little bit of a twist, the twist being at the top of the cake itself.
This comes with a much thicker layer of decorative frosting around the sides.
This recipe suggests that you use either beet powder or food coloring. Both of these are fine to use, although you might want to use to former if you want to avoid processed ingredients.
You can top this one with fresh strawberries or raspberries.
This is another quick and simple recipe that you can use to whip up your own red velvet cake. This recipe tells you how to use a toothpick to check to see if your batter has achieved the right consistency.
The icing on this cake is much thicker than some of the other cake recipes we've listed here, and they have decided to decorate it with white balls of icing.
Again, this has a lot more finesse than some of the other cakes on this list, making it ideal for a wedding.
This is a much more comprehensive recipe for a multi-tiered red velvet cake that is great for a celebration such as a birthday or a wedding.
In 6 steps you'll have everything that you need to bake a decent cake with lashings of icing and moist batter.
This uses vegetable oil with a touch of salt, which gives the final flavor that extra kick that you would not normally get with a red velvet cake.
The icing is made from butter, with some vanilla extract that gives it a much creamier flavor.
This is another red velvet cake that utilizes mascarpone cream cheese, resulting in a markedly different flavor. This cake is sweet with a hint of acidity that comes from the white vinegar that is added to the mixture.
This comes with salted butter, which means that you'll have a wonderful blend of flavors after you have finished.
When it comes to top-quality baking, you can't go wrong with the master chef Martha Stewart. This recipe is very simple, but it will result in a very solid cake in the end.
You have the option of spreading your frosting over the top of the cake or over the whole thing.
This final recipe is great for making smaller, bite-sized chunks of red velvet cake that can be served as sweet appetizers for a much larger meal.
They come topped with raspberries, which makes a great contrast to the salt and vinegar baked into the batter.
This is an easy red velvet cake to make, although the difference here is in the topping.
This comes with white chocolate shavings on the top that will not only boost the sweetness but really adds to the presentation.
This is another great and simple recipe that allows you to get a springy and moist cake in just under an hour.
This is slightly tangier than some of the other cake recipes, but you can guarantee the end result will have mouths watering.
Finally, we have one of the least complicated red velvet cake recipes on this list. This is great for beginners and comes with heart-shaped candies for decoration.
Conclusion
A lot of the above recipes are very similar, but there are a few that really deviate from the usual template.
If you consider yourself more of a novice baker, then you should try the simpler recipes rather than biting off more than you can chew with a more complicated one.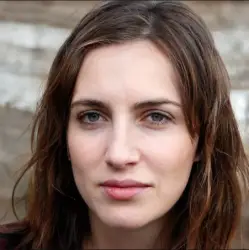 Latest posts by Anna Ingham
(see all)