Carrot cake is one of the tastiest and chewiest of all cakes, but what about having one as the centerpiece for your special day?
That's right, we might not always consider carrot cake for your wedding cake, but you'd be surprised at how well it can work.
You can have carrot cake in all different shapes and sizes. You can stack them in a tiered fashion, or you can have carrot cake cupcakes.
You can have thick icing on the top or you can simply opt for a thinner coasting with chopped fresh walnut on the top.
So, what are the best carrot cake wedding cake ideas for your style of wedding? How much frosting should you put on the top or around the sides?
What flowers can you use to decorate it? Well, we have compiled a list of some of the best carrot cake wedding ideas so you can see what is possible.
This first cake is one that looks very traditional, but once you taste it, you'll know that it is something very different from your average carrot cake.
It comes with a spicy chai flavoring and freshly grated carrot to create a taste blend in the mouth that is unlike any other.
This has very thick icing on the top along with candied walnuts that are simply amazing. You can serve it as a conventional loaf cake, cut into thick slices for you to serve to your guest.
You can serve this delicious cake with tea, coffee, or red wine.
This cake is very quirky, coming with tiny, embossed carrots on top of the icing. This is a great cake for a more vintage wedding or perhaps a wedding where you might not be afraid to add a dash of humor.
It's not hard to imagine this carrot cake as the centerpiece for a summer wedding.
This recipe uses whole carrots and fresh eggs as binding agent. You can be sure that this carrot cake will be both sweet and savory if you get the balance right.
This also uses lots of brown sugar and cinnamon, so it will smell and taste incredible.
This next carrot cake has come with some strange ingredients, but we can assure you that if you get it just right, the flavor will be unforgettable.
As well as fresh carrots, this cake contains lemon and pineapple, so you can have that real kick-to-the-teeth flavor when you bite into it.
The main draw of this recipe is the cashew frosting that comes on the top. This gives the sweetness of the sugar and the bite of the lemon an earthy and nutty aftertaste.
Also, this cake looks great, making it the perfect centerpiece for your wedding day.
Next up, we have a cake that is very fruity and moist, which is not normal for a carrot cake, which is a slightly drier cake than a lot of other types.
This has frosting on the top and on the sides, which also adds to the moistness of the cake. This is great for a more boutique wedding, as it doesn't have to be baked to perfection.
In fact, the beauty of most carrot cakes is that the sides do not have to be dead straight and the top doesn't have to be completely symmetrical.
Now we have a carrot cake that simply doesn't look like a carrot cake and quite frankly does not contain any of the same ingredients.
The green of the pistachio nuts really contrasts well with the yellow of the frosting, making a fantastic summer wedding centerpiece.
However, once you tuck into the base, then you'll savor that familiar carrot cake texture and taste. This is very earthy and if you use fresh carrots, then the final mixture will have an even bolder flavor to it.
This recipe is one for those that prefer the finer baking approach. This is topped with finely diced walnuts around the edges, giving the final cake that extra level of panache that you might feel that your wedding deserves.
This has smooth frosting on the top that is white enough to conform to the usual wedding color scheme. This is a very rich and moist cake, so you won't have to worry about it sticking in your throat.
You can bake this one a few days before the wedding and keep it in the refrigerator to retain its moisture.
Next up, we have another cake that really throws in a curveball when it comes to flavor. This contains pineapple, which is incredible and gives the final cake that citrusy tang that you simply can't beat.
This is a great carrot cake to have for a summer wedding.
This also contains a lot of spices as well as brown sugar, which really makes for a cake that causes both the eyes and the mouth to water.
You can switch the pineapple out for apples if you want to lessen the zestiness of the final cake.
As you can see from the pictures, this is a cake that you wouldn't feel ashamed to put on the head table at your wedding.
It comes with torched peaks on the top, giving it a brown texture that is a wonderful contrast to the cream underneath.
The texture of the batter of this cake is a little denser and moister, but that means it will hold together a lot better. You can serve this one with walnuts on the side or even sprinkled on the top.
For some real decadence, then you can always serve it with whipped cream.
If you can overlook the Peter Rabbit theme of these cupcakes (although you can always keep the character toppers if you fancy having more of a whimsical feel), then these are a wonderful idea to have in place of a larger wedding cake.
These have a thick layer of sugary frosting on the top along with some chopped walnuts, which adds a lovely crunch to the smoothness of the icing.
The great thing about cupcakes is that you can bake one for each person and that your guests can take them home once they've eaten them.
This is a recipe that you can make easily at home, coming with one simple layer of batter and a layer of frosting on the top. This also comes with a sprinkle of walnuts and freshly grated carrots on the inside.
This is a great one for people who are on a tight wedding budget and want to save money on the ingredients by making it themselves at home.
This would be perfect for a more boutique wedding, so you should wheel out the vintage plates and cups for this one.
This cake is another one for anyone who prefers neatness when it comes to their wedding decorations. It comes with numerous layers with delicious ginger frosting in between, giving the final product that extra kick with each bite.
If you want to add that little touch of humor to the cake, then you can include the carrots sticking out of the top, although if you prefer a more orderly cake, then you can always leave these out.
The base of this cake is made from vegetable oil, which makes the mixture much fluffier.
Next up, we have a carrot cake that is perfect for the frosting fans, coming with a thick layer on the top and a thick layer in the middle. This has walnuts baked into the middle of the batter as well as grated fresh carrots.
This has a cream cheese frosting, so you can expect that little sour taste at the end of every bite.
You can serve this cake with a wide range of drinks, but due to the brightness of the frosting, we would suggest that you have some white wine on the side.
However, the great thing about this menu is that you can amend it so that it has a more balanced frosting-to-carrot cake ratio.
This would look great served on a white porcelain plate, but if you want to go more bespoke, then try distressed wood.
Conclusion
Hopefully, our list of great carrot cake recipe ideas has given you a lot of food for thought and changed your mind about having it as your wedding day centerpiece.
This cake is very moist and keeps for much longer than other cakes, although you will have to be careful that it doesn't dry out before the big day.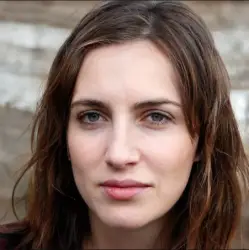 Latest posts by Anna Ingham
(see all)