Texas sheet cakes are one of the most popular cakes to serve at a barbecue, potluck, or birthday party.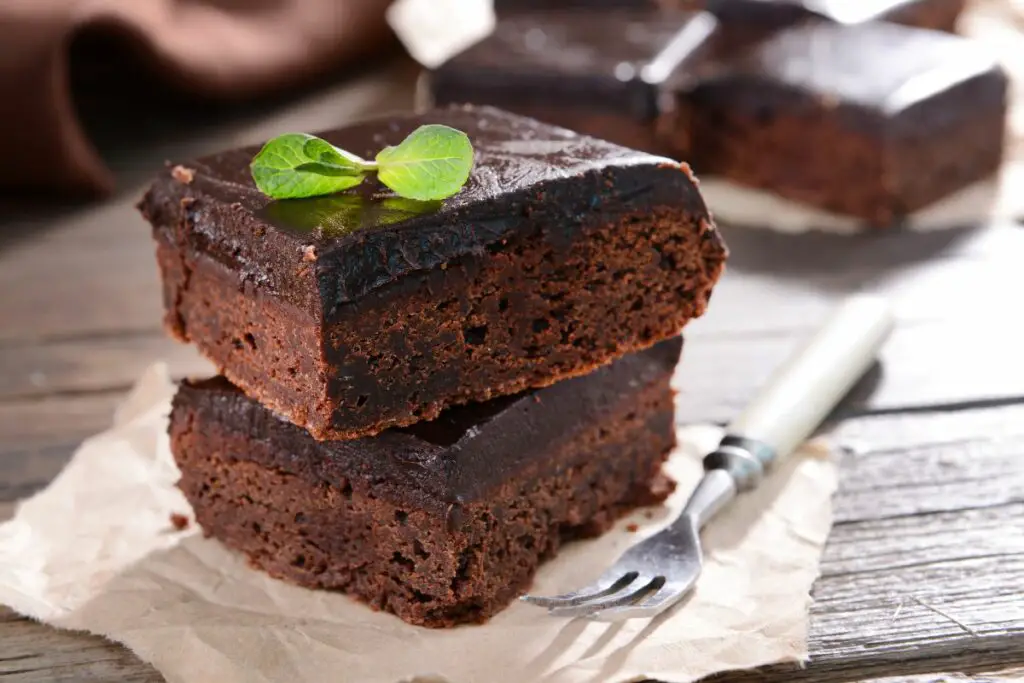 Named after its first appearance in a Texas newspaper, the humble Texas sheet cake is easy to bake and frost, uses accessible and affordable ingredients, and (most importantly) tastes great. 
The best thing about Texas sheet cakes is that, as with all sheet cakes, they don't typically come with a filling.
These cakes are baked in a shallow cake pan, making for a large and thin single-layer cake. Sheet cakes are also incredibly easy to make – you've just got to know where to find the right recipe. 
If you're new to the world of baking or if you want to find a new sheet cake recipe, you've come to the right place. Here are our 13 best Texas sheet cake recipes to try today!
As the name suggests, this is truly one of the best Texas sheet cake recipes out there. It is incredibly easy to bake, consisting of ingredients you likely already have in your pantry.
The key is to use sour cream as a binding agent, as this will ensure a moist and sumptuous cake. 
The frosting on this cake is slightly like a glaze, as it is poured over the hot cake and sets into a slightly harder consistency. This is ideal for those who aren't the biggest fans of thick butter frosting. 
You simply can't go wrong with a Betty Crocker cake. This Betty Crocker recipe is perfect for those pesky sweet cravings, thanks to its moist yet tender texture and oh-so-chocolatey flavor.
Again, the ingredients are easy to find in a grocery store if you don't already have them in your kitchen. 
This recipe includes pecans in the frosting, which is believed to be the traditional way of making sheet cake frosting. Of course, these can be removed for preference, but it adds a nice crunchy texture to the cake. 
If you love fudgy chocolate cake, be sure to check out this recipe. This Texas sheet cake recipe features no nuts, making it ideal for those with nut allergies.
Without the crunchy texture, this cake is all about the moist and fudgy consistency of the cake with the delicious frosting. 
However, if you wish to add nuts to this recipe, you can add chopped walnuts into the frosting. If you want the frosting to be even more fudge-like, wait for it to cool slightly before spreading it over the warm cake.
This is a classic Texas sheet cake recipe that ticks all the boxes – it's quick and easy to make, features inexpensive ingredients, and is perfect for feeding a group of people. 
One of the best things about Texas sheet cakes is that you can always experiment with the ingredients.
For example, if you want to add more depth to the cake, you can substitute 1 cup of water for 1 cup of coffee. This is especially yummy for grown-ups who need a boost after a long day at a BBQ!
Here is another fantastic Texas chocolate sheet cake recipe that is easy to follow, even for those who have never baked before.
This is an ideal recipe for kids who want to get into the world of baking – with the supervision of a parent, of course.
Plus, this recipe comes with helpful pictures that capture each step to make the baking process even easier. 
This recipe features finely chopped pecans in the frosting, which is typical of a Texas sheet cake. The pecans can be substituted for chopped walnuts or even white chocolate chips. 
This is a great recipe if you want to achieve the perfect rich, fluffy, and moist chocolate sheet cake.
Everything about this cake is simple yet decadent, from the fudgy center to the slightly nutty frosting, making for a family favorite at every party. 
This recipe is ideal for those who want to make a last minute cake, whether for a barbecue or a birthday party.
It takes roughly 30 minutes to prepare and cook, and you don't have to wait for the cake to cool to layer the frosting. 
If you've already mastered the art of making a Texas sheet cake, why not spice things up a bit?
This Texas sheet cake recipe features a somewhat unconventional but absolutely delicious ingredient – cinnamon. Cinnamon adds a distinct flavor to the cake, and it's sure to become a family favorite. 
Another great thing about this recipe is that it features less butter than other recipes. It doesn't affect the flavor, and actually makes this a slightly healthier version of the beloved chocolate cake – minus the sugar, of course!
It might not be the most conventional ingredient, but it's time we start putting Dr Pepper in all of our cakes! Using any type of fruity, cola-like drink such as Dr Pepper adds a distinctive sweetness and moisture to a cake.
It also, somehow, adds a tang of spice that isn't often achieved with regular seasonings. 
It also helps to put the Dr Pepper in the frosting as well as the cake batter to emphasize those fun flavors. This is definitely a favorite for a kid's birthday party – though they will be wanting more than one slice. 
If you really like nutty frosting, you have to try this Texas sheet cake with peanut butter frosting recipe.
There isn't a better combination than chocolate and peanut butter, after all, making this a really popular cake for adults and kids alike.
The peanut butter also makes the cake less sweet overall, which is good for those less inclined to have a sweet tooth. 
The key to the frosting is to mix it with an electric stand mixer. This will make it ultra-creamy and fluffy. You also can wait for the cake to cool before spreading the frosting. 
Another favorite amongst adults is this Texas sheet cake made with coffee. Most Texas sheet cakes require a cup of water to loosen the batter, but using brewed coffee makes for a rich and moist cake. 
It isn't included in this recipe, but you can also add some of the brewed coffee into the frosting mix if you want to experiment with the flavor.
You can also add chopped walnuts, which complement both chocolate and coffee wonderfully. 
Contrary to popular belief, not all Texas sheet cakes have to be chocolate-based. This white Texas sheet cake is proof of that, consisting of a simple white cake batter with a delicate white frosting with walnuts. 
Due to the lack of chocolate, this cake is slightly less sweet than the other recipes on this list. This makes it an ideal cake for those who don't have a tendency to crave sweet foods.
If you want to make it sweeter, sprinkle some white chocolate chips on top of the frosting once it has cooled.
If you want to make a Texas sheet cake with the ingredients you already have, but you don't have buttermilk, don't fret!
You can still make a deliciously soft and moist sheet cake without buttermilk. Instead, this recipe uses canola oil as a substitute for buttermilk, which works as a good binding agent to keep the batter moist and fluffy. 
Interestingly, this recipe calls for the cake to cool before spreading the frosting. This is good for making a fudgy frosting that won't seep into the cake.
Of course, you can still spread the frosting on the warm cake if you don't have the time to wait for it to cool. 
Luckily, the humble Texas sheet cake can be easily made with plant-based ingredients for the vegans out there!
This recipe uses a mixture of vegetable oil and apple cider vinegar as a binding agent in replacement of eggs, as well as non-dairy milk, to make this suitable for vegans. 
The best part is that you could probably make this recipe for a group of non-vegans, and they wouldn't be able to taste the difference. It's just as easy to make as a regular sheet cake recipe!
Summary 
So, there you have it! Hopefully, this list has led you to your new favorite Texas sheet cake recipe – a perfect excuse to bake a cake for your next BBQ party. Happy baking!
Frequently Asked Questions
Why Is A Texas Sheet Cake Called A Texas Sheet Cake?
Unfortunately, there isn't an answer to this question. It is believed that the name was given to the cake when it first appeared in a Texas newspaper.
Other people will claim that the large size of the cake is comparable to the size of Texas. Either way, the Texas sheet cake is certainly a favorite in American households!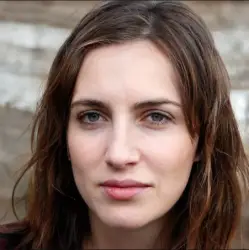 Latest posts by Anna Ingham
(see all)