Chocolate sheet cake is one of the best things to bake for a party, potluck or even just as a family dessert. With so many recipes to choose from it can be tricky to find just the right one for your occasion. 
We have found the 15 best chocolate sheet cake recipes to try today so that you can decide which one is right for you. But we think it will still be hard for you to choose as they are all so exquisite. 
Whether you go for classic chocolate sheet cake or traditional Texas sheet cake we guarantee you'll enjoy it. 
We love this delicious recipe for Texas sheet cake with its decadent frosting. And it's so easy to make, taking just 15 minutes of preparation and 25 minutes to cook. The instructions are very simple and easy to follow too. 
If you are happy to share this mouth watering dessert it will provide 24 servings so is ideal for a party or get together. The ingredients are all fairly basic, and you will probably have them in your kitchen already. 
So what are you waiting for? Try this scrumptious Texas sheet cake today!
If you love chocolate sheet cake, but your tummy doesn't like gluten then this is the perfect recipe for you. Made with gluten free all purpose flour this will not cause you any problems.
Except maybe some pangs of guilt for indulging in such a delicious dessert. 
Preparation time is just 15 minutes, and you can cook the cake in 40 minutes. There are cooling times to factor in which mount up to around an hour. But this cake is worth the wait, and you'll be so glad you did!
We all love chocolate sheet cake but what about a cookie version?! We couldn't resist including this recipe as not only are they scrumptious, but they are super cute too. 
The secret to their mouthwatering appearance is pouring on the frosting while the cookies are still warm. And if you are feeling decadent you can add some chopped pecans or walnuts. 
Preparation time will take you approximately 40 minutes and the cooking time is 20 minutes. The recipe will give you 20 cookies, so you'll have plenty to share if you can resist eating them all yourself. 
For something a little different when not trying this luscious white chocolate sheet cake? It will be a huge hit for a party or potluck.
With heavenly frosting and added chopped walnuts we don't think it will take long to disappear. 
The ingredients for the cake are similar to those for a layer cake, and it takes just 20 minutes to cook. The white chocolate frosting is made separately and spread over the cake once it has cooled. This recipe yields 24 servings. 
For chocolate lovers everywhere this classic Texas sheet cake will really hit the spot. With its decadent frosting it will be a big hit with friends and family too. 
By pouring over the frosting while the cake is still hot it creates an irresistible glossy blanket over the tender-crumbed cake. It also helps to keep the cake underneath beautifully moist and fresh tasting. 
You can prepare this cake in 20 minutes, and it takes just 20–25 minutes in the oven. Leave to cool for an hour before cutting. 
This wonderfully delectable twist on the classic chocolate sheet cake has the added flavor of mint. Take your sheet cake to the next level with extract of mint, and a light green mint flavored frosting. This would make a wonderful party cake. 
The cake will yield 20 servings, depending on slice size. While the cake is really easy to make and bake, the assembly may take a bit longer than classic sheet cakes. But it is worth the effort for the final result and especially the taste. 
When you want a really easy chocolate sheet cake, look no further than this tasty treat. You don't even need an electric mixer for this recipe.
The tender, moist cake has a sweet chocolate flavor without being overwhelming or too rich. 
It will take you just 15 minutes to prepare this cake, and it bakes in only 35 minutes, so it's a great last minute dessert if you don't want to use a box mix. 
The fudge frosting with sprinkles are the perfect finishing touches especially for a kid's birthday party. 
For a very adult dessert try this German chocolate sheet cake. It is also a great recipe if you want to make the cake ahead of time as it keeps really well. 
The cake is quite easy to make, but the topping is more involved although not complicated. Preparation should take you around 20 minutes and cooking time is 40 minutes. The delicious topping includes chopped pecans and sweetened shredded coconut. 
If you adore chocolate sheet cake but don't have 20 plus people to cater for then this is the ideal recipe for you. This mini Texas sheet cake recipe will yield just 6 squares so is perfect as an after dinner dessert. 
This is a wonderfully moist cake and features a warm chocolate topping. Preparation will take just 15 minutes and cooking is done in 30 minutes. A 5" x7" or 6" x 6" dish is perfect for baking this cake. 
This is another great gluten free chocolate sheet cake recipe for those who have digestive issues with gluten or choose to omit it from their diet.
The cake is moist and tender and can be topped with either vanilla or chocolate buttercream depending on which you prefer.
It will take only 15 minutes to prepare and is cooked in 20 minutes. This is a great celebration cake and will yield 15–20 slices depending on the slice size. 
For the most decadent and gooey Texas sheet cake there is nothing better than the original. This recipe can easily feed 24 people so is the ideal choice for large gatherings or celebrations. 
The frosting is poured over the cake while it is still hot to give it that gorgeous, glossy finish. Then the chopped pecans are added. Preparation takes 15 minutes and the cake is cooked in just 25 minutes. 
When you are looking for a recipe for a grown up chocolate sheet cake then this is what you need. It is a rich, dark chocolate cake with dark chocolate frosting that is delectably decadent. 
So easy to make, this cake can be done all in one bowl saving you time as well as making cleaning up simple. Preparation takes 20 minutes and cooking time is 40 minutes. But we have to tell you, it is time very well spent!
For a great take on a Black Forest gateau, this Texas sheet cake features lots of cherries and some mouthwatering frosting. For ease, the recipe uses a Devil's Food cake mix and some cherry pie filling. 
As it has a frosting and a whipped cream topping, preparation will take you around 30 minutes, but cooking is only 30 minutes too. An hour is not a long time for such a delectable result. 
When you are craving a rich, chocolate sheet cake with chocolate frosting look no further than this easy to follow recipe. The cake has a tender and sweet crumb and a smooth buttercream topping. 
This is a very versatile cake that can be made for a child's birthday party or as a decadent adult dessert. The recipe yields 15 slices. Preparation takes just 10 minutes and cooking time is just under 25 minutes.  
The original is often the best and this old fashioned Texas chocolate sheet cake is proof of that. The inclusion of buttermilk gives it a slight tang and the overall texture is slightly chewy. 
To get a great gloss on the cake, pour the frosting over the cake as soon as it comes out of the oven. This sets to a little crust which gives the cake an appealing and satisfying bite. 
Preparation will only take you 10 minutes and cooking time is just 20 minutes. Less time cooking and more time enjoying your old fashioned Texas sheet cake. Perfect! 
Final Thoughts
It can be difficult when faced with so many delectable recipes to choose which to make, but we hope we have made the process a little easier for you. 
Enjoy your chocolate sheet cake, and we hope you try each of the recipes in our guide at some point. Happy baking!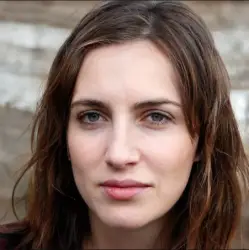 Latest posts by Anna Ingham
(see all)