Everybody loves to do a bit of baking, but not everybody has the time or ingredients that some recipes need. So what can you do?
This is where cake mixes come in!
These are boxed baking mixes that already include some of the ingredients you would normally need, only now they're pre-mixed together, and you can save plenty of time and energy. 
Cake mixes come in all different varieties and flavors, so that you can use certain mixes for certain types of recipes, but one of the best and most useful is the spice cake mix.
With that being said, there are so many different spice cake mix recipes out there that it can be difficult to narrow them down and find the best ones for you.
Don't worry, we've done the work for you! In our handy article below, we've got a list of 10 tasty spice cake mix recipes you'll love to make.
Whatever your tastes are, you're sure to find desserts below that you'll just love. Read on!
10 Tasty Spice Cake Mix Recipes You'll Love To Make
We're starting our list off with a classic, a delicious pumpkin spice cake!
One of the most popular flavor blends when it comes to the chilly, windy fall period is pumpkin spice, which offers an overwhelming touch of warmth and spice to you.
Ironically, it doesn't taste very much like pumpkin at all, it just gives off the warm, cozy vibe that the pumpkin season has. 
However, with this cake, it will definitely have more than a hint of sweet and unique pumpkin flavor to it!
You'll only need a few ingredients to begin with, making this a super easy cake to bake. In fact, it takes just 10 minutes to prepare! 
You'll need a box of spice cake mix, obviously, and then a few large eggs, some pumpkin puree (giving it the definite hint of pumpkin!), and milk. 
Even better, this recipe includes the instructions for a delicious glaze too, which makes the cake even better.
The glaze only needs a few ingredients as well, requiring some cream cheese, powdered sugar, and whipping cream.
Though it's simple, it makes a massive difference, adding a slightly cheesy stickiness to the cake that pairs perfectly with the spice and pumpkin. Tasty!
Continuing with the delicious theme of muffins (because why wouldn't you?), you can also use your spice cake mix to make these terrific bite-sized pumpkin muffins.
These are perfect as a breakfast treat, or simply as a snack for you to take to work or your kids to take to school. Better yet, they take just two ingredients to make.
You read that right! This is as easy as baking gets, and the results are no less delicious. 
The two ingredients in question are your box of spice cake mix and a can of pumpkin puree.
The cake mix is folded with the pumpkin puree in a bowl, with the two being mixed together thoroughly until there is a totally fluffy and smooth batter.
After that, the batter is simply poured into pre-prepared muffin tins. 
Muffins can be one of the easiest desserts out there to bake, and these are some of the easiest and tastiest muffins out there. Perfect!
When you first think of bananas and banana-based desserts, spice may not be the first thing you'd associate with them.
However, you'd be missing out! There's something about the refreshing sweetness of a banana that pairs perfectly well with a bit of spicy, the warmth bringing out the sweetness of the fruit even more.
This banana bread uses your spice cake mix to delicious effect, giving you a doughy and spongy banana bread cake that will have you coming back for more again and again.
Better yet, you only need four ingredients to make it! You'll need your spice cake mix, some eggs, a bit of oil, and 5 brown bananas.
That's right, this recipe uses the real fruit – no banana-flavored substitute here!
On top of these, you can also add mini chocolate chips if you wish, because the rich chocolate goes really well with the refreshing fruit.
Next on our list is this recipe for a delicious carrot cake. Carrot cakes are known to have a bit of spice in them, the warmth really complementing the earthy sweet flavor of the carrot. 
You'll only need a few different ingredients for this cake, making it another one that's quick and easy to make.
It only takes 10 minutes to prepare and then a further 30 minutes to bake!
You'll need the box of spice cake mix, some eggs, a bit of milk, softened butter, and a teaspoon of cinnamon (for an added dose of spice!).
Oh, and you'll need 2 cups of finely shredded carrot of course!
All the ingredients are combined and mixed in a large bowl, with mixing continuing until the batter is lighter.
After that, the batter is poured into greased cake pans, where it can then be baked in the oven for a set amount of time. Easy!
Another fruit that goes really well with spice is apple, so it's no surprise that this delicious apple spice cake is a great way to use your spice cake mix!
Better yet, the recipe has the instructions for a cream cheese buttercream to go with it, which makes the cake super smooth and moist too. 
For the cake itself, it only takes a few ingredients! You need your box of spice cake mix, some eggs, a couple teaspoons of vanilla extract, and some apple pie filling.
As for the cream cheese buttercream, it uses ingredients like cream cheese and confectioners' sugar.
It really gives the cake some creaminess, which contrasts very well with the soft sponge and the juicy apple. 
Of course, apple goes really well with caramel, so you can also drizzle some caramel sauce on top of the cake at the end.
It isn't just cakes that you can make with a box of spice cake mix, oh no!
It's a wonderfully versatile baking mix and you can use it to make all kinds of other delicious desserts, such as these spice cake mix cookies.
You'll find these have a great crisp outside and a perfectly soft inside, making them totally melt in your mouth. 
You'll only need a few items in order to make these simple cookies. For one, you'll need the spice cake mix, as well as some large eggs, and vegetable oil.
Finally, you'll also need some cinnamon sugar, which is a mix of sugar and ground cinnamon.
This helps to add an extra layer of subtle spiciness into the cookies, on top of the spiciness they get from the cake mix!
This is another carrot cake for our list, only this one has a sickly caramel frosting with it instead!
Carrot and caramel go together like bacon and eggs (if you don't mind us mixing food metaphors!), and that makes this cake a super special treat.
You'll need a wide variety of ingredients, including things like pecans, shredded coconut, and raisins, but this cake is all the better for it, with loads of depth to its various flavors.
A perfect bite-sized snack, these gingerbread cupcakes are perfect for making during the fall season and Halloween. Better yet, they're incredibly easy to make!
The spice cake mix helps to give these cupcakes an appropriate level of warming spice, but the addition of cinnamon and ginger also help to do that! 
They also have a cinnamon cream cheese frosting for even more spice, and the recipe straightforwardly explains how to make this too.
It helps to make the cupcakes a little bit more moist, which makes them even more morish when eating them! Plus, it gives them just a hint of cheese and tanginess. 
Another great bite-sized treat that will go down a storm on Halloween, these carrot cake cookies are crisp and warm, and you can give them a variety of different toppings too to jazz them up.
The spice cake mix makes simple work of these cookies, and there's some unsweetened applesauce thrown into the recipe too to give a fruity counterpoint to the shredded carrot.
We're finishing our list with this delicious orange spice cake, which pairs the citrus sharpness of orange with warm spice. 
It's quite a complex recipe to follow, since the cake is layered and uses a wide variety of ingredients, but it's more than worth the extra preparation time.
The spice cake mix helps to keep it spicy, as does cinnamon and nutmeg in the orange spice cream cheese frosting.
Final Thoughts
Spice cake mix is used for loads of delicious desserts – use our list to find your favorite!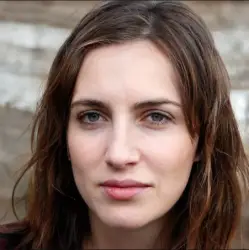 Latest posts by Anna Ingham
(see all)