Meringue is one of the sweetest ingredients on cakes, cookies and other desserts. You can also make entire cookies with meringue that melts in your mouth.
While meringue cookies have a reputation for being difficult to make, the below recipes are simple and relatively quick. You only need a few ingredients for these tasty treats.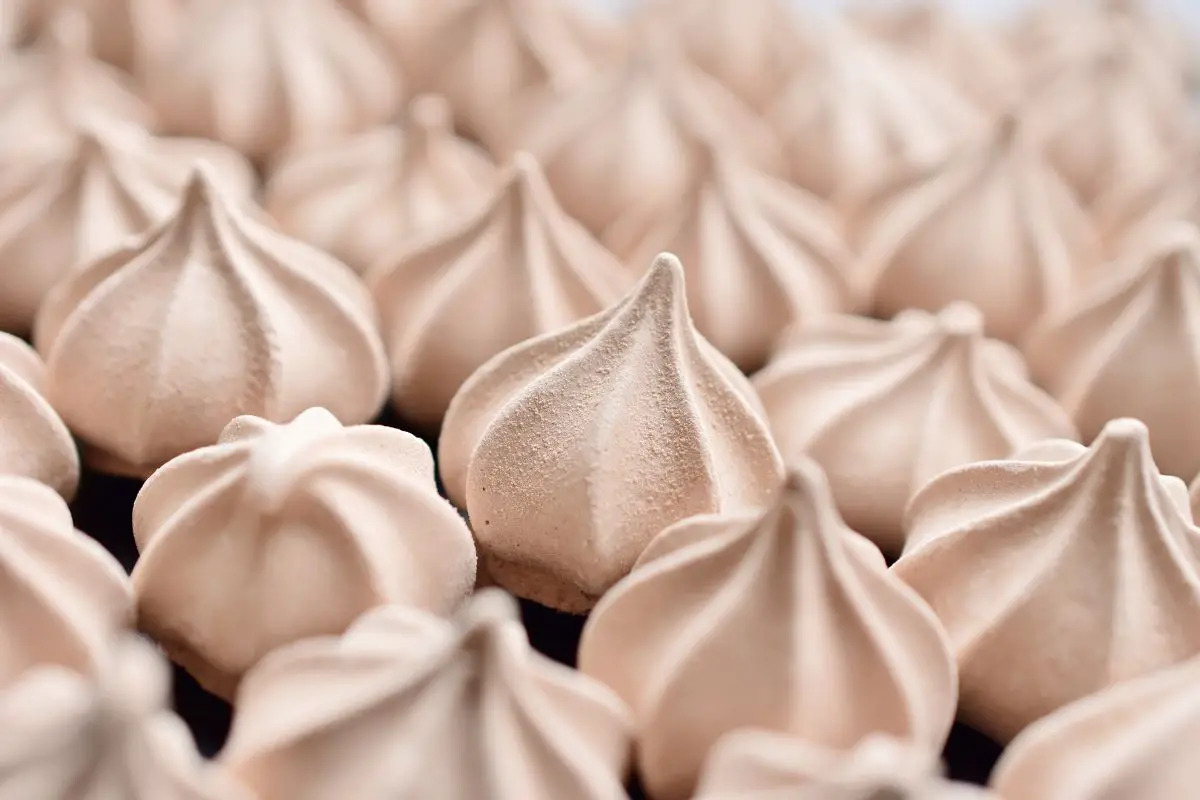 Plus, these meringue cookie recipes are easy to customize. You can add food coloring or any flavors of your choice without altering the original too much.
Here are our 18 best meringue cookies recipes that you won't be able to resist.
Meringue cookies are super light and sweet. This quick and easy meringue cookie recipe requires only four ingredients.
Made with egg white, these lovely cookies are perfect as a special dessert or you can add them to other desserts, such as cakes and puddings.
As this recipe is so simple, you can just use up your leftover egg whites and whisk these sweet cookies together.
Meringue originally comes from Switzerland where it was invented by a pastry chef in the 18th Century.
That's why Swiss meringue cookies are the classic recipe for making these sweet meringue kisses.
You can make them small or big, depending on whether you want to enjoy them as little treats or small decorations.
If you make these traditional meringue cookies, just keep in mind that they keep only for up to two weeks.
Although these super delicious lemon meringue cookies look sophisticated, they are surprisingly simple to make.
You only need to beat egg whites into a stiff meringue, add lemon juice and then bake them. This creates a soft, chewy inside with a crunchy outside.
If you add some yellow food coloring, then you can also make your cheerful cookies look their best.
These meringue cookies from Finland may not have the classic meringue shape but they contain a good amount of sweet meringue.
These lovely cookies are perfect as a Christmas present or served for special occasions.
You can make them any size you like. If you want to create meringue decorations for your cake, then just make them a little smaller.
One of the best things about baking with meringue is that it's originally white. This means that you can add food coloring and flavoring to your meringue desserts.
These fantastic rainbow meringue cookies can have any color you like. Each small cookie is individual but they all have the wonderful taste of toasted marshmallows.
The colorful look of these light meringue sweets is not just fun for children but they are also perfect as party treats.
Meringue doesn't have to be boring. In fact, you can turn your meringue into any shape you like, from the classic "kiss" to elaborate heart shapes.
These strawberry meringue treats are unusual because you pipe them into cute little hearts, making them ideal for Valentine's Day or your wedding anniversary.
The special shape makes these cookies feel even lighter than the classic meringue kisses. 
If you want to be more creative with your meringue cookies, then you can also try other shapes, such as Christmas trees or hares.
While these beautiful meringue cookies look like they were baked by a five-star pastry chef, the recipe is amazingly simple.
You only need six classic baking ingredients and twenty minutes to prepare these malted milk meringue cookies.
The flavor of the malt extract works beautifully combined with the sweetness of the meringue itself.
The slightly darker bottom of the cookies also gives them a more rustic look.
As meringue is easy thanks to the piping, you can turn it into any basic shape you want. 
A Christmas tree is one of the most simple shapes as you just move the piping bag to and fro a few times.
Add some green food coloring to your meringue and you have a stunning Christmas dessert for your Christmas dinner or as a sweet treat between meals.
Plus, these Christmas cookies are also super fun to make with children. They can decorate the cookies in any way with colorful sprinkles.
When we talk about flavored meringue cookies, then we can't miss chocolate meringue. These meringue kisses are chocolate sweet on the inside with a crispy outside.
While this recipe doesn't contain full chocolate but chocolate powder, meringue lovers can also experiment with their favorite chocolate.
When you are making meringue, ensure that you always use fresh egg whites. 
This prevents any salmonella bacteria from growing. Plus, meringue from fresh egg whites also tastes better.
Meringue itself is simply made with sugar and egg whites. This creates a beautifully sweet mass that absorbs any other flavor.
Citrus and berry flavors are some of the most popular meringue flavors. 
Raspberry is especially popular with meringue because it has a slight tanginess that creates a fantastic contrast to the sweet meringue.
In order to create a beautifully chewy meringue inside, make sure that you don't let any egg yolk into your egg whites. 
Whether you love the crunchy texture of nuts or you enjoy the subtle flavor of pistachios, this pistachio meringue cookie recipe has it all.
The sweet meringue combines wonderfully with the aroma of pistachios. You can add the pistachio flakes to your meringue before baking the cookies or sprinkle them on top after.
This is a simple nut meringue recipe that requires only four ingredients, so you can use up any leftover egg whites for a special sweet treat.
If you are not a great fan of pistachios, then you can also use hazelnuts or any other favorite nuts in your meringue cookies.
What makes nuts so special in meringue kisses is that they add some crunch and texture to the sweet, gooey mass.
Roasted hazelnuts also add a slightly earthy flavor to your meringue. This also works well in fruity meringue cookies, such as lemon meringue.
Granulated sugar is a key ingredient in a classic meringue recipe. However, you can also get away without traditional sugar.
There are so many sugar alternatives available, that you can use any sugar replacement, such as stevia.
Adding spices, like cinnamon and nutmeg, to your meringue cookies also gives them more flavor, so you don't need to add too much sugar.
These sugar-free meringue cookies are perfect for anyone who wants to cut down on sugar or who prefers their meringue cookies not too sweet.
These spicy meringue cookies are perfect for fall and winter. You can enjoy them as a simple dessert or just dunk them into your hot chocolate.
The warming cinnamon combines well with the sweet vanilla and sharp nutmeg flavors. These cookies are some of the most aromatic meringue desserts that you can find.
This vanilla meringue cookie recipe only needs five basic ingredients, including sugar, salt, egg whites, cream of tartar and vanilla extract.
The vanilla gives your sweet meringue cookies a more earthy flavor without losing the sweetness.
Just make sure that you don't overbeat the egg whites as this can change the light, fluffy texture of your meringue cookies.
While you can make entire chocolate meringue cookies, you can also enjoy the plain flavor of the meringue with a subtle hint of chocolate chips.
This recipe for chocolate chip meringue is not just gluten-free but it's also plenty of fun to make. Each little dollop of meringue is unique.
If you get the kids involved, then they might even come up with fun shapes and faces for their new favorite treat.
As far as meringue cookies go, these coconut and citrus meringues are probably the height of flavor.
The sharp lime combined with sweet mango and tropical coconut means that these meringue cookies are packed with lots of sunshine flavors.
While you need a few more ingredients than the traditional meringue cookie recipe, these cookies are well worth the time and effort.
If you love the tropical flavors of passionfruit and pineapple, then these meringue cookies are a fabulous dessert.
They don't just look sophisticated but the combined flavors of sweet and sharp ingredients make these lightweight cookies the perfect treat for garden parties.
Plus, they only take 50 minutes to prepare and bake, so you don't have to wait too long to enjoy these lovely dessert treats.
Final Thoughts
Meringue cookies are perfect for birthday parties or summer desserts. You can make these lightweight cookies any size and shape you like.
They can also be great fun to make with children as they can add any decorations they want on top of their cookies.
Meringue cookies are also a great treat for special occasions, such as Christmas or Easter.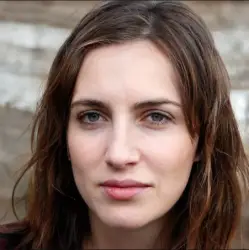 Latest posts by Anna Ingham
(see all)