Are you looking for a delicious and unique wedding cake recipe for your special day? Look no further than the classic combination of raspberry and lemon.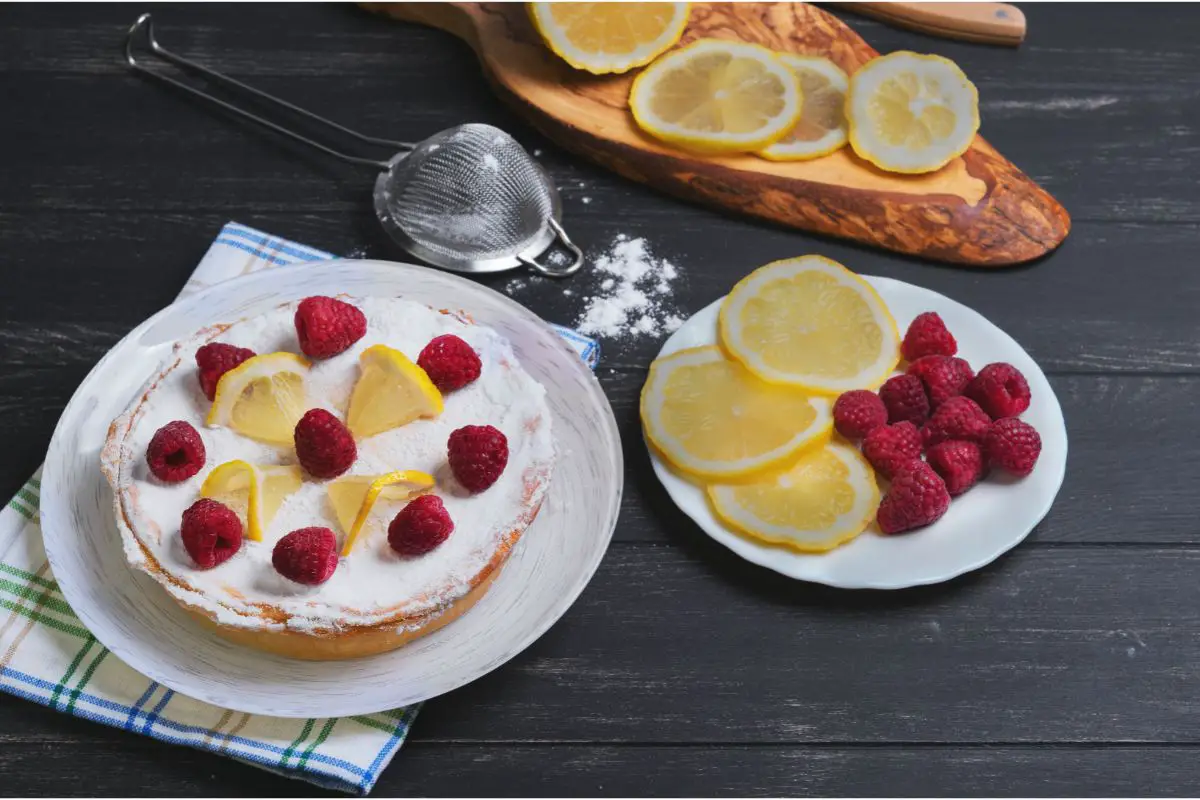 This flavor combo is sure to tantalize your taste buds and leave everyone asking for more.
Whether you're baking up a single tier or multiple tiers, these raspberry lemon wedding cake recipes can be customized to fit any special occasion. 
From light and airy sponge cakes to dense and flavorful layered cakes, these recipes will ensure that your wedding cake is the talk of the town.
This classic yet elegant cake recipe is the perfect way to celebrate an upcoming royal wedding or any special occasion. 
With its light, fluffy sponge combined with sweet-tart lemon and raspberry flavors, this cake is sure to be a showstopper.
This cake delivers a refined elegance perfect for any wedding, royal or otherwise.
Delicious lemon cake layers are filled with a thick layer of tart raspberry preserves, providing a fruity sweetness that offsets the bright lemony flavor. 
The entire cake is coated in homemade Swiss meringue buttercream – tangy, creamy, and light-as-air texture with a hint of vanilla flavor that's perfect for finishing the tiers off with style and class.
With this beautiful recipe, any special occasion will be sure to impress all your guests without having to stress about baking prep beforehand.
Tall and colorful, this Raspberry Lemon Cake is a real showstopper.
With creamy white layers and filled with raspberry buttercream and fresh raspberries, the tangy yet sweet lemon curd brings a unique lemony flavor to the cake. 
If you're looking for an impressive cake for a special occasion, this one is sure to impress!
This cake is a winner for any wedding celebration.
The smooth raspberry-lemon combination of sweet and tart complement each other perfectly, resulting in an unforgettable dessert that will definitely be remembered by everyone who had the pleasure of tasting it.
Baking cakes can be a delicious and rewarding experience. For maximum flavor and moist, creamy results, it is important to use the right ingredients. 
The best tip from our bakers is to substitute one cup of purchased lemon curd for the lemon filling if desired.
This can add an extra burst of citrus flavor to your cakes without having to go through the hassle of making your own.
This delicious lemon sponge is a delectable treat sure to please everyone with its luscious flavor and beautiful presentation.
Aromatic lemon zest and juicy raspberries mingle in a moist, buttery cake topped off with tangy lemon cream cheese frosting. 
Every bite is bursting with bold yet delicate citrus-berry goodness that tantalizes your taste buds.
This luscious combination of tartness and sweetness makes it the perfect dessert for a spectacular wedding day.
The flavor combination of sweet raspberries and tangy lemons is irresistible, and if you just can't get enough, it can also be served topped with fresh berries and lemon slices as a creative garnish. 
This lemon wedding cake infused with delicious vanilla buttercream is the perfect way to start your marriage on a sweet note. 
Assembling this cake is made easier thanks to soaking the layers in zingy lemon syrup, and topping it all off with delectable decorations like olive branches, pomegranates, and lemon branches. 
Mixing together the creamy goodness of buttercream and the zesty flavor of lemons creates an interesting taste experience that makes this cake ideal for weddings. 
Your guests are sure to leave feeling delighted after sinking their teeth into freshly baked layers of fluffy sponge, soaked in tangy syrup and topped with rich butterscotch. 
Raspberry cake with tangy lemon buttercream is the perfect cake for any occasion. It has the signature flavor combination of sweet raspberry and zesty lemon that make it a stand-out treat. 
The moist, tender layers alternating with tart raspberry jam and luxurious lemon buttercream frosting make each bite undeniably delicious.
Not only does this cake look fabulous, but its great taste and texture will wow your guests.
The tart lemon buttercream is undeniably one of the most delightful flavors to grace a cake. It makes every slice of the light-as-air yogurt cake a distinct, heavenly experience. 
This creamy layer of decadence offers up an intensely sweet and zesty flavor that lingers on the tongue with each bite.
The tartness of the lemon perfectly complements the richness and fluffiness of the cake – lighting up the taste buds with joy.
A truly unique combo that will make for an unforgettable experience created solely by buttercream alone. That's why it's undisputedly earned its place as a favorite amongst many.
When planning the perfect spring wedding treat, we like to focus on bright colors and flavors.
Whether that be lemons, limes, and zest, or berries with lavender accents-there is no end to the creativity! 
When creating spring cakes, the key is to make sure you use the freshest ingredients. The best way to find these ingredients is those that are in season. 
For this unique wedding cake recipe, make sure to use fresh raspberries and fresh lemon juice for an unforgettable experience.
You can always mix different flavors and textures, which makes it easier to find delicious options that will work for you.
Because of peak seasonality, certain fruits become more prominent, which adds more flavor combinations you can create with ease. 
This delicious cake is the perfect combination of tangy and sweet. The moist lemon layers make for a light and flavorful base that pairs perfectly with the tart raspberry filling. 
The raspberry filling is a delicious and easy way to add an extra layer of flavor to any type of wedding cake.
This lemon frosting is the perfect addition for those looking for a bright burst of citrus sweetness. 
The creamy texture comes from unsalted butter and full-fat cream cheese, providing a rich and smooth finish.
A tablespoon each of fresh lemon juice and zest gives this frosting its signature zippy flavor, while a pinch of salt brings out all the other ingredients in a delightful balance. 
The delicious balance between tartness from the lemons used in both the filling and frosting will make people come back long after they've had their first bite of cake at the wedding! 
Sizing cakes for the number of guests can be daunting if there is no predetermined plan.
Before any decision can be made, the host has to consider several factors – their own preferences, budget limitations, and most importantly, the size of the event. 
For our wedding, we decided to do cupcakes and a mini cake instead of a large cake. It offered a unique presentation and allowed us to provide each guest with a slice of cake.
Doing this still allows you to provide individual slices or smaller pieces that can satisfy everyone's sweet tooth without wasting too much cake. 
Ultimately, it's really up to the personal preference of each host, but it is important to do some planning, so you can account for every guest at your next event or celebration!
If you're looking for a delicious, high-altitude treat, look no further than this lemon raspberry cake.
This recipe is designed specifically for baking at thousands of feet for those of you wanting to get married under special circumstances, and can easily be adjusted according to higher or lower elevations. 
As the flavors of lemon and raspberry blend together, this cake adds a delicious zing to even the dullest of dessert tables.
The perfect combination of tangy sweetness comes together in layers of fluffy cake with tender crumbs that will have your guests coming back for more. 
A sour cream frosting ties all the flavors together, and its creamy texture adds an irresistible richness. Go ahead and indulge in this amazing high-altitude creation!
Nothing says summer wedding celebrations more than freshly-baked lemon raspberry cake!
This delectable flavor combination starts with a buttermilk-based lemon cake that is swirled with a sweet and tart raspberry filling. 
Every tender slice is packed full of lemon flavor and just the right amount of sweet raspberry throughout, making it the perfect dessert for any summer wedding.
With each mouthful, you get a delightful balance of tartness and sweetness.
You can pair your cake with homemade raspberry buttercream, cream cheese frosting, or stabilized whipped cream to create even more delicious combinations. 
Final Thoughts
Raspberry lemon wedding cake recipes come in many different shapes and sizes.
Whether you opt for a classic big cake, cupcake tower, or some other creative twist – this flavor combination is sure to be a hit! 
With the right recipe, you can make a stunning dessert that all of your guests will love.
Whatever option you decide on, don't forget to add a few special touches such as fresh fruit, edible flowers, and white chocolate roses to make it extra special.
Frequently Asked Questions
Is Lemon Buttercream An Ideal Choice For Raspberry Wedding Cakes?
Lemon buttercream is perfect for topping cakes, cupcakes, cookies, or other desserts. It combines bright lemon flavor with the richness of butter for a mouthwatering combination. 
To make it, you'll need three hundred grams of softened butter, six hundred grams of sieved icing sugar, one lemon's finely grated zest and juice, and four tablespoons of lemon curd.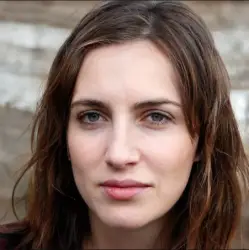 Latest posts by Anna Ingham
(see all)