Lemon blueberry cakes are one of the ultimate favorites. They are so tasty and refreshing and perfect for those summer evenings.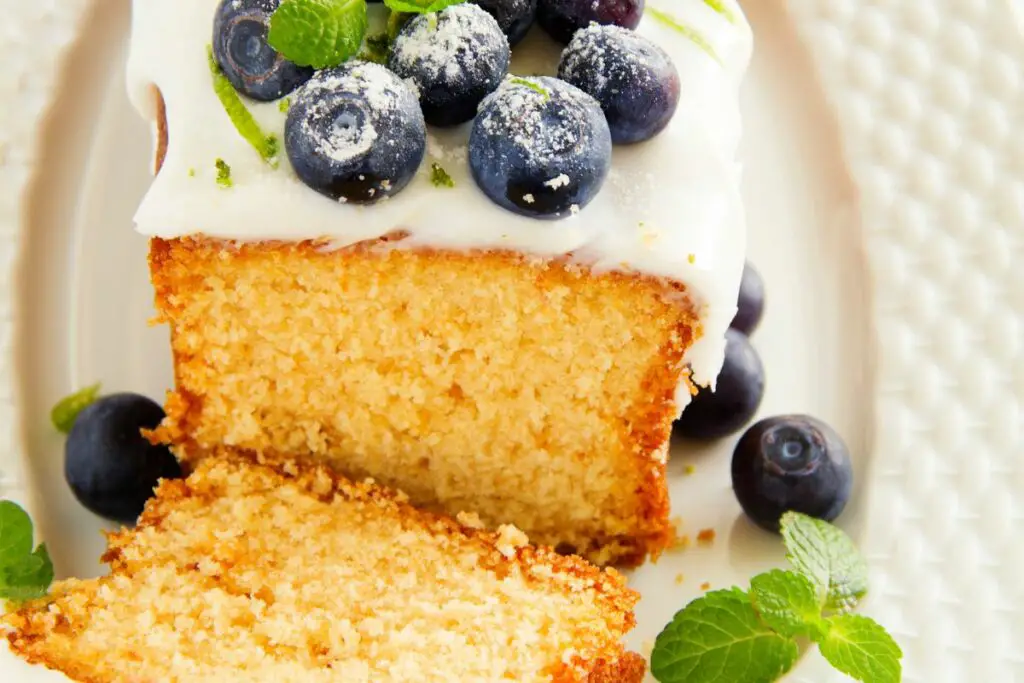 If you have been on the hunt for some of the best lemon blueberry cakes around, you're in the right place!
Here, we will go through some of our favorites, so you already know these are going to be winners. From vegan options to buttery delights, these lemon blueberry cakes are simply to die for.
Looking for a gluten-free delight with all your favorite flavors? This delicious lemon blueberry cake gets topped with whipped cream cheese frosting to really give it that wow factor.
Not only is this cake a work of art, but it's super easy to make, too!
The citrus lemon glaze combined with that frosting is a match made in heaven and one that you should never pass up.
You can make this cake in less than an hour using a cake mix or a homemade mix, so absolutely anyone can make it. 
Who doesn't like mascarpone frosting? Everyone loves mascarpone frosting! If you want to be able to enjoy some mascarpone frosting with a cake that is equally delightful, this blueberry lemon cake is going to be a winner. 
With all your favorite flavors, this cake is easy and painless to make, no matter the weather. It only needs to bake for 45 minutes, and once it has cooled down, you can add your frosting and enjoy! There really is nothing better than enjoying a slice of this with your favorite hot drink in the evening. 
Are you a lover of lemon cream cheese frosting? So are we, we won't lie. That's why you should really make this lemon blueberry sheet cake with lemon cream cheese frosting – there's no reason not to! This dense cake is packed with incredible flavors that will transport you to your childhood.
The best part about this cake is that you only need to bake it for around 25 minutes! That's a lot quicker than a regular cake, so take that as a win.
You can make the frosting as powerful or mild as you like, too, so you are the one in control. 
Want a quick and super easy lemon blueberry sheet cake for a busy day? This is the one for you!
The cook time is just 20 minutes, and you only need the basic ingredients like lemon zest, flour, sugar, cinnamon, and a handful of others. 
You should expect this cake to be super moist and delightful because there are a lot of blueberries going in there! That just means that there is more flavor and more to look forward to!
While this is not technically a sheet cake, turning it into one is easy enough if you get the right pan to bake it in! The ingredients will stay the same, and the measurements should work!
This vegan lemon blueberry cake is to die for, and so easy to make, you will wish you made it sooner. 
This cake will not overpower you with sweetness, and it is the perfect amount of crumbly. It's moist and full of all the right flavors – you're welcome. 
The glaze on this cake is so easy to make, you could do it with your eyes closed – all you need is powdered sugar and lemon juice!
Even the rest of the cake is so easy to make, so you can rest easy knowing that you are in for an easy time. 
It's so easy to imagine having a BBQ with a slice of this in your hand and your favorite drink in the other. Everyone is going to love this cake, so make sure there is plenty to go around!
This cake is gorgeous, so you know that this is going to go on your list of things to bake.
You need all the basics, and you will end up with the ultimate lemon blueberry sheet cake that is packed full of all the perfect flavors and textures. 
The lemon cream cheese glaze is to die for, and so easy to make. All you need is some lemon juice, powdered sugar, unsalted butter, and cream cheese, and you're good to go!
Want to enjoy your lemon blueberry sheet cake with some extra blueberry? Of course, you do! This easy sheet cake is everything you could want and more (the "more" is the blueberry frosting).
The finished result is a wonderfully moist cake with the perfect balance of flavors. 
The blueberry cream cheese buttercream really is the icing on top and pulls everything together in a way that you never knew you needed. Quick, easy, and downright delicious. 
There is so much more than could go in the title, like the cream cheese frosting that is loaded up with blueberry jam and lemon curd! Get a napkin, you're drooling (so are we). 
That's right. This lemon blueberry cake recipe will leave you wanting for nothing, and it will become your all-time favorite dessert.
The blueberry jam and lemon curd in the frosting are a match made in heaven, but we already knew that, right?
What are you waiting for? Make it!
By now, you will be used to the regular old sheet cake you see so often, so why not try something different? This is still a sheet cake – but with a twist! 
There really is nothing not to love about this cake, and that is no exaggeration. You get two delightfully moist and flavorsome sheets of lemon cake with blueberry jam in the middle.
Not only that but the whole thing gets topped with lemon frosting and citrus crumbs. It is perfect.
Looking for another delightful vegan lemon blueberry sheet cake to sink your teeth into? This one is going to be a winner, and it calls for delicious blueberry icing, too!
Dried blueberries are used for the icing to create a potent and tasty icing, so you better get your hands on some!
This cake is wonderfully moist and so easy to make, and it only takes 45 minutes! Since it uses just one bowl, you really can't get any easier than this, right? 
Looking for more lemon buttercream options? This is a must-try cake, and you will never be able to get enough of it. Not only is this cake wonderfully easy to make, but it's impossible to go wrong.
The blueberries add the perfect amount of moisture to the cake and the lemon buttercream pulls everything together like a dream. 
This sheet cake is going to become the family's new favorite, so stock up on all those ingredients!
This sugar-free lemon blueberry sheet cake is going to exceed your expectations, no matter how high they already are. With all those blueberries, there really is no need for additional sugar, right?
Well, you can use erythritol as a substitute, or a different sweetener if you need it!
The flavors in this cake are perfect and well-balanced. It's perfect for anyone on a keto or gluten-free diet, and that cream cheese frosting is so good you might cry. 
Looking for a cake that is completely different from the others on this list? This blueberry zucchini cake with lemon buttercream could be an interesting option for you! 
Before you start panicking – just try it! Thanks to the mild flavor of zucchini, it doesn't impact the flavor of the cake at all, it only makes it healthier.
The delightful blueberries and lemon combination continue to work, even when the traditional baking ingredients are not used. 
Are you on the search for the ultimate buttery lemon blueberry cake to knock everyone's socks off? This super easy cake, while technically a pound cake, can easily be altered to be a sheet cake!
The heavy cream and butter in this recipe ensure that the cake is perfectly moist and tender, so you will be wanting for nothing. 
Just try it, and hopefully, you will fall in love with this recipe as much as we have. It's hard to beat!
Final Thoughts
Did one of these recipes stick out to you? When are you going to make it? Whichever one you choose, you already know that you are in for a good time.
No matter where you serve these tasty treats, everyone is going to love you for it. 
Now, get out there and start making these cakes!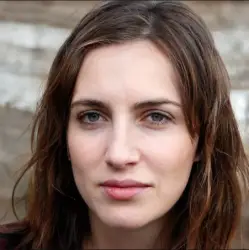 Latest posts by Anna Ingham
(see all)