Around the holidays, a lot of us like to bake a ton of different desserts and treats.
One of the most popular treats is gingerbread – but if you are tired of making gingerbread cookies, you can try making a gingerbread sheet cake instead! 
There are lots of different ways to make a gingerbread sheet cake and some recipes add extra flavors and ingredients to help elevate its flavor.
If you want to make your own gingerbread sheet cake but not sure how, then this is the place for you. 
Check out the recipes below to find the best gingerbread sheet cake for you! 
This recipe does include cream cheese frosting but you can easily skip this step. If you just want a basic sheet of gingerbread cake to use for other baking projects, this is the recipe for you to follow. 
It captures the classic flavor of gingerbread with ease thanks to all the spices used in this recipe. So, if all you need is a basic gingerbread sheet cake recipe to nail the flavor – this is the one for you to try! 
One bowl recipes are super quick and easy to follow. Because of this, a one bowl gingerbread sheet cake recipe is a great choice if you just want to make a basic sheet cake fast!
There's less washing up to sort out later and within just a few minutes, you will have your sheet cake in the oven baking! 
So, if you want a simple gingerbread sheet cake recipe that you can fly through with ease, this is one to try out. 
A lot of traditional gingerbread sheet cake recipes use animal products like butter, eggs, or milk.
Because of this, traditional gingerbread sheet cake is not vegan-friendly – but that doesn't mean that vegans have to miss out on this amazing flavor of sheet cake! 
This recipe will show you what ingredients to swap out and what vegan-friendly substitutions you should use instead. This way, you can make a delicious gingerbread sheet cake that meets your dietary needs. 
Speaking of dietary needs, a lot of gingerbread sheet cakes are not gluten friendly. This is due to the type of flour traditional recipes use (along with other ingredients). 
If you are intolerant to gluten then this recipe will help you make a gingerbread sheet cake that won't make you ill.
It will show you where to make the substitutions and what works best in place of gluten-containing ingredients.
This will help the cake taste as close to the original flavor as possible while staying safe for you to eat. 
If you are on a keto diet, then you don't have to miss out on a ton of great desserts like gingerbread sheet cake.
The right recipe will be able to make the right substitutions with alternative ingredients so your gingerbread sheet cake won't ruin your diet. 
Gingerbread sheet cake contains a lot of ground spices and because of this, certain recipes can taste a little dry.
Frosting is a great way to add a bit of moisture to the cake while also bringing in another great flavor to complement the gingerbread cake. 
One popular type of frosting used is cream cheese. It's sweet but not too sweet, making it perfect for gingerbread sheet cake! 
Another popular type of frosting used for gingerbread sheet cake is cinnamon frosting. 
Cinnamon is a nostalgic flavor often associated with the holidays and as a result, it pairs amazingly well with gingerbread.
This means that a light, cinnamon frosting works perfectly well with gingerbread sheet cake – especially if you are aiming to serve this cake up as a holiday treat. 
Chocolate is a very popular flavor people love to add to cakes and dessert.
If you love chocolate and you are looking for a way to add it to your gingerbread sheet cake, then this recipe will show you how to make a delicious chocolate ganache. 
This ganache can be spread across your gingerbread sheet cake. This is a great way to add some delicious indulgent chocolate flavor to your homey gingerbread cake! 
Another delicious way to add chocolate to your gingerbread sheet cake is to completely coat it in chocolate.
By chilling the cake in a refrigerator, the chocolate will harden and form a thick coating around the cake, serving as a nice contrast in texture to the soft cake beneath. 
If you love chocolate, this recipe will give your gingerbread sheet cake a good healthy flavor of chocolate! 
White chocolate is much lighter than traditional chocolate and it can bring a delicate floral taste to your warm gingerbread sheet cake.
Like how cream cheese frosting provides a nice contrast to the spice, white chocolate works in a similar way. 
This is why white chocolate works as a great flavor for your gingerbread sheet cake ganache.
This recipe will show you how to make a delicious white chocolate and caramel ganache to coat the top of your cake! 
A surprising flavor that works well with gingerbread is lemon. Like how cream cheese and white chocolate provide a nice contrast in terms of lightness and flavor, lemon does the same thing.
It's sharp and zesty and when used as a glaze, contrasts nicely with the warm spiciness of the gingerbread cake! 
This recipe for a Texas-style gingerbread sheet cake adds a little bit of crunch to the mix.
At a glance, it looks like a normal gingerbread sheet cake recipe but adds a sprinkle of toasted pecan nuts over the vanilla frosting. 
You can even add the pecans to the gingerbread cake mix if you want a thorough crunchy texture – or just use them as a finishing touch to your gingerbread sheet cake. 
Syrups are a staple for gingerbread recipes as they help provide that rich sweetness that makes gingerbread so nostalgic.
As a result, a lot of gingerbread sheet cakes use syrups in their recipes – but this recipe takes it to the next level. 
It adds a thick, creamy frosting made from maple syrup and vanilla extract. This enrichens the gingerbread flavor, carrying it into the frosting as well as supporting it in the cake. 
For those who love a rich, nutty flavor to their cakes, try out this gingerbread and walnut sheet cake recipe! 
The sweetness of the gingerbread is grounded thanks to the earthiness of the walnuts.
The walnuts also add a great crunchiness and crispness to the texture, contrasting beautifully with the softness of the cake itself! 
So, if you love nutty sweet treats, this recipe is the one for you! 
Don't be fooled by this recipe calling itself a 'ginger sheet cake' – there's plenty of molasses used in this recipe for it to class as a spiced gingerbread sheet cake instead. 
The dates bring a darker type of sweetness to the gingerbread cake, giving you a burst of sugar with each bite.
It also gives the cake a caramel-like sticky texture that makes it much more indulgent and luxurious. This works great with the subtle spiciness in this version of gingerbread sheet cake. 
So, if you want a luxurious type of gingerbread sheet cake that is sweet and sticky – give it a try! 
Final Thoughts
And that's it! 
Those were 15 different recipes for you to try to make your own gingerbread sheet cake! 
Here, you can find recipes ranging from the sweet and indulgent to the traditional and plain.
There are different frostings you can use, different ingredients to add to try exciting new flavor combinations, or adjustments to make so your gingerbread sheet cake can suit everyone's dietary needs. 
So, check out the list of recipes above, pick out the recipes that best suit your needs and preferences, and enjoy your gingerbread sheet cake! 
Frequently Asked Questions 
What Is The Difference Between Ginger Cake And Gingerbread Cake?
While both ginger and gingerbread cake use ginger in their recipes, gingerbread cake tends to utilize more ingredients to get a stronger spiced flavor.
This includes other spices like cinnamon and nutmeg. Gingerbread cake may also use molasses to deepen the flavor of its spices. 
Can I Use Fresh Ginger Instead Of Ground Ginger In A Cake?
Most recipes will instruct you to use ground ginger for your sheet cake but it's perfectly fine to use fresh ginger instead.
You will need to use more fresh ginger as it's less concentrated than ground ginger.
A good rule of thumb to follow is for every ¼ of ground ginger a recipe requires, use 1 tablespoon of fresh ginger instead.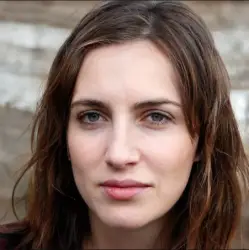 Latest posts by Anna Ingham
(see all)