Donuts are probably some of the most popular dessert foods on the planet They're simple, you can find them anywhere, and they're sweet as heck. Quite literally!
However, one of the things that stop people from being able to enjoy them is the fact that they are also some of the unhealthiest confectionaries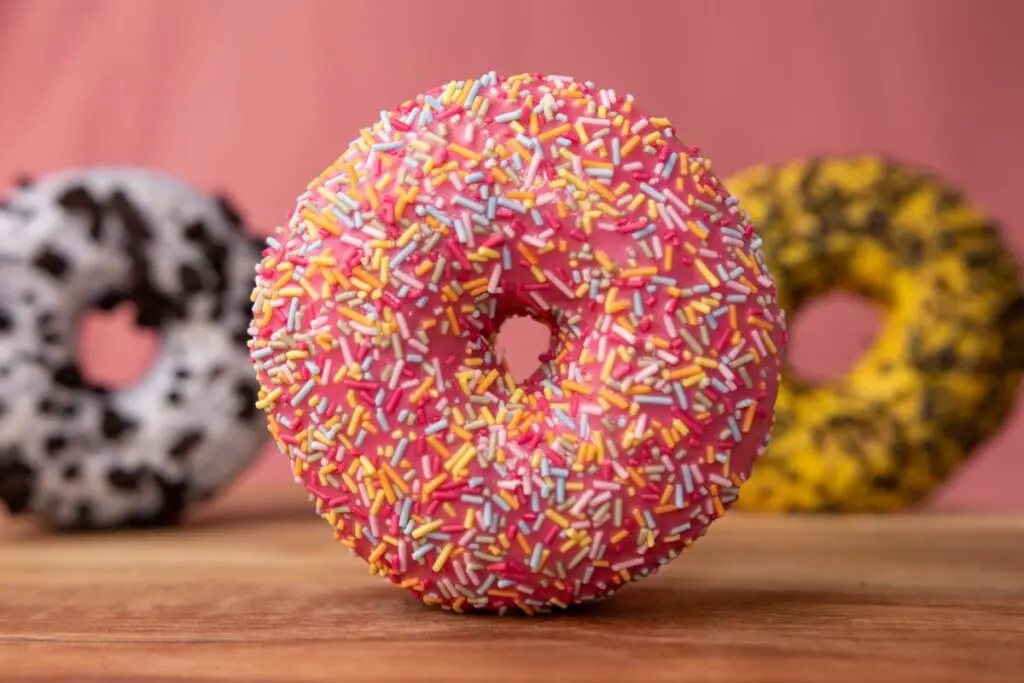 All those empty carbs and tons of sugar make them a death sentence for any diet you might be on.
This is especially the case on a keto diet, where the stated goal is to cut down on those foods in particular!
Fortunately for keto-dieters, however, there are quite a few ways to get around those empty carbs, by loading them up with protein-rich substitutes.
That's certainly the case for these recipes that we've found, that turn donuts from unhealthy little ringed packages of processed sugar, into the perfect sweet reward for sticking to your keto meal plan!
In case you're still having doubts about this whole keto-donut idea, let us prove how good these donuts are to you, with a keto-friendly take on a good old-fashioned sugar donut!
This recipe provides us with a great demonstration of how to make donuts, one of the carb–heaviest desserts out there, that much more healthy.
These baked donuts don't spend any time in a fryer, keeping those saturated carbs down, and keeping them out of your diet.
Combine that with almond flour, and you can start to see what sort of ingredients you need to make donuts just that little bit healthier!
You would think that a donut recipe with some kind of chocolate glaze would be completely off the menu for most keto diet plans.
And that might be true for most chocolate donuts. But not this one!
The coconut flour not only avoids a lot of the carbs that you'll find in regular flour but also the lighter color allows for any ingredients that can add to that classic brown chocolate coloring to stand out that much more.
It's how this recipe manages to look the part, with very few extra sweeteners!
However, don't think that this recipe isn't a true chocolate treat that you can enjoy. One bite into this fluffy baked donut, and you'll see for yourself just how much this tastes like a fully carbed-up donut, with only a fraction of them.
Pancakes are often in a similar position to donuts, especially when it comes to dieting plans like keto. Delicious desserts, but way too high in carbs and sugar to be enjoyed without breaking that schedule.
However, you'll find a great exception to this rule with these delicious pancake batter, donut-shaped desserts!
Using a modified recipe that uses almond flour instead of all-purpose, this recipe still feels and tastes like the real thing, especially when you bite into it.
But with just 3 net carbs in one of these donuts, you're not going to be breaking many dieting rules when you enjoy them if any at all.
Just a few ingredient switch-ups, and opting to bake rather than fry, can do wonders for the health qualities of these treats!
Now, are we cheating a little by classifying a pancake dough as a 'donut'? We'll let you decide.
Still, if it looks like a donut, feels like a donut, and tastes like one too, isn't that enough?
What? These donuts, all powdered up, have no sugar in them?
That's right! This is a completely sugar-free donut that you can enjoy with pretty much any kind of diet!
Once again, the cooking method and ingredients help keep this recipe keto-friendly.
The baking method for making donuts is the easiest way to cut back on how unhealthy they are, so long as you got the right tools for the job (like this donut tray).
Add in the almond flour as an all-purpose flour substitute, and that seals the deal.
However, combine that with some low-calorie monk fruit allulose blend for the right texture and taste, and a nutty cinnamon flavoring, and you have a donut that manages to keep a sweet flavor, with pretty much no sugar added at all!
Heck, even the powder coating, arguably the thing that absolutely should be sugar, is a sugar-free alternative coating!
While powdered sugar is a very popular coating for most donuts, another one that can be harder to get right is a glazed finish to a donut.
Add to that their high sugar content, and it seems like this delicious way of finishing a donut is out of reach for keto dieters.
But with this recipe, even people on keto plans aren't left out from enjoying a good glazed donut!
You get that same cracking and flaking that you would get with a normal donut, only here, they're compatible with a keto diet!
Got to thank that monk fruit sweetening agent once again. All that sweetness, but with next to none of the empty carbs that you'll usually find in powder sugar frosting!
Cinnamon is a champion spice when it comes to desserts, isn't it? Relatively low in carbs or calories, but still having a bright and distinct flavor, cinnamon is a lifeline when it comes to making sugar-free or keto-friendly desserts like donuts as great to eat as they are.
So, of course, we're going to share a recipe that makes full use of this fun little spice!
The cinnamon in this dish is used in a super-sweet dip, where the spice is mixed with an erythritol agent, making it a smooth dip that you can just dunk your donut into!
When it comes to the gold standard for donuts, it is hard to argue that Krispy Kreme isn't the king of them.
Something about their dough, glazing, and filling makes them stand head and shoulders above their competitors. Even copycat recipes sometimes struggle to come close.
So, can this recipe that not only tries to replicate these amazing donuts do that, while also staying keto-friendly?
Well, we've included it in this list, so you can probably guess the answer!
Everything that you could want in a Krispy Kreme copycat recipe is right here, from the gorgeous glaze that cracks with every bite to the soft, and fluffy inside.
All of that is here, and you didn't even need to add any sugar to the mix!
By this point, you should be starting to pick up that there's a pretty much endless number of ways that you can make a donut keto-friendly.
So, when we show you a recipe for a beautiful powdered donut, you know that this one, at least, is going to be fine for your protein-focused diet!
While this recipe does normally call for almond flour to be used for the batter of the donut, there are alternatives you can use if you have allergic reactions to it.
Sunflower seed flour and walnut flour will work just as well if you're looking to keep these donuts keto-compatible.
With such a popular donut company, is it any surprise that we would be including yet another copycat recipe?
What can we say? Krispy Kreme glazed donuts are just that good!
Just one word of advice before you get started with this recipe: Make sure that everything is well mixed. A better one that is too lumpy isn't going to rise evenly when you bake it.
Make sure everything is nice and smooth, and you'll be chowing down on donuts in no time at all!
In the same way that everyone just loves chocolate or cinnamon donuts, blueberry is just one of those desserts that are near impossible to hate.
So, you'd better believe that there would be a few different recipes that made these classic confectionaries keto-friendly!
The blueberry ingredient helps keep this recipe surprisingly healthy, with fewer extra sweeteners needed to get that same sweet effect.
In many ways, you could argue that it's less healthy to not eat this one!
… Okay, that may be an exaggeration. But our point stands! It's full of fruity flavor, and it's low on carbs, thanks to the baking and almond flour!
We figured that, with so many great takes on classic donut recipes in this keto-tailored list, we'd finish this off with something of a wild card in the flavor department, with this pumpkin spice glazed keto donut!
Then again, considering how popular pumpkin spice is in coffees and cakes, maybe it isn't such a huge leap.
In any case, the pumpkin flavors in these donuts lend to a slightly more subtle flavor when compared to your normal super-sweet cinnamon or chocolate donut.
It's a great way to mix up a dessert that is almost always known for its incredibly sweet taste!
Conclusion
So, as you can see, you're not short on options when it comes to a good keto donut.
All your sweet flavors are covered, from classic powdered sugar to chocolate, cinnamon, blueberry, and plenty more!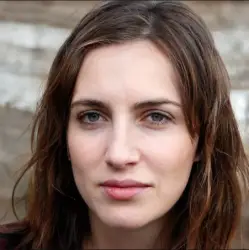 Latest posts by Anna Ingham
(see all)