When you are planning a wedding you want everything to be perfect, from the dress to the venue to the food, and, of course, the cake. What type of cake you choose is up to you!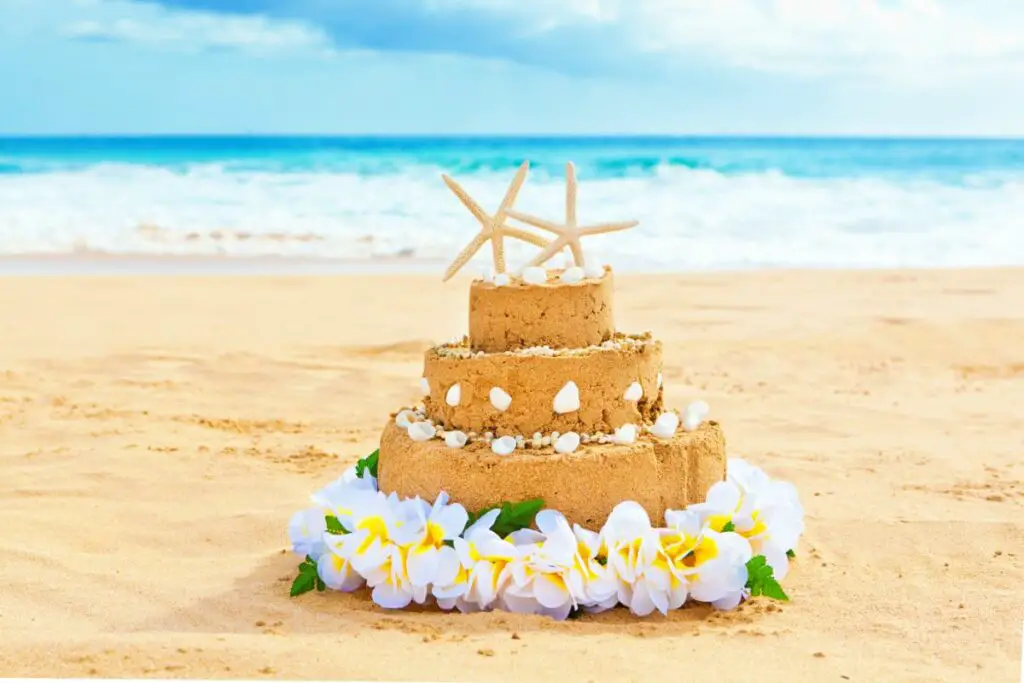 For those who love the seaside, beach, ocean, and beach holiday vibes, a cake in this theme is a perfect choice, but what are your options? Realistically, you could do nearly anything if you wanted an ocean-themed wedding cake. 
You could go for something specifically themed after the ocean, or perhaps beach themed, with seashells and starfish, or you could simply go for something bright, colorful, or reminiscent of sandy shores. 
The options are endless, much like the ocean! Let's have a look at our favorite ocean-themed wedding cake recipes to get you started! 
There are very few pink beaches, but imagine if they were! This cake is not necessarily 'ocean' themed, but it is very beautiful, and if you happen to be having your wedding by the beach or ocean, it will look stunning. 
Picture this cake in photos with the seaside as a backdrop! Gorgeous! If you want to make this cake yourself, it is not too difficult to do so, but it does require a lot of ingredients and could be very time-consuming.
Perhaps practice with smaller versions before you make this. It is a basic sponge cake as well, so everyone will enjoy it! 
One very popular ocean theme that has cropped up in modern times is the Hawaiian and tiki themes. So, if you fancy an ocean-style wedding, incorporating the beautiful, colorful tones associated with Hawaii, give this a try. 
You can be creative too, using cream cheese, or even a sour cream frosting to make it work. With pineapple on top and coconut, it tastes amazing. Even though it is a cake, it is the most summery, tropical cake you could dream of.
If you love chocolate, then this one's for you. This chocolate wedding cake recipe has 3 whole layers of chocolate cake. It is covered with white buttercream frosting and chocolate shavings too! It is the chocolate addict's dream! 
While it is not super 'ocean-themed', it is indulgent and delicious, and we admit that if you get the recipe on point, the delicious frosting can almost look like waves! 
But, the real point here is to indulge in copious amounts of chocolate, it is your wedding day after all! Oh, and it only takes an hour to make as well, so for a wedding cake, it is a quick bake! 
Fresh, nutty, and delicious, we love this cake for its moistness. Between its frosting and the almonds, this cake looks like a traditional wedding cake but also reminds us of the beautiful white sandy beaches littered with seashells that we all love to see on a vacation. 
It tastes divine and looks incredible.  Another epic factor about this cake is that it only takes 35 minutes to make overall, and it can make 20 servings per cake.
So, if you have 40 guests, you can easily serve them each a piece of cake with less than 1:15 hours of baking! 
Nothing says summer, spring, and the start of vacation season quite like the pink petals of a blooming tree. This cake stands 3 tiers tall and makes enough for 104 people in the space of 4 hours! 
If you have a lot of people to serve and you want something that reminds you of the seaside vacation season then this cake is the ideal choice for you! What is even better is that each tier of this cake is flavored differently!
Perhaps you want something with a much more strictly ocean theme, if you are enthusiastic about the seaside then perhaps this is more to your tastes? 
This seashell wedding cake screams seaside! It is a bit more complex and will take around 10 hours to make, however. It will serve 70 people though, and it will certainly wow all of your guests! 
It is more reserved for those who have at least some experience in baking a cake, but if this sounds like you and you don't want to fork out the money for a professional wedding cake, this is perfect for you!
A naked cake doesn't sound like seaside at first, however, it is more beach themed than you may think.
A naked cake is easy to put together, much more than your normal wedding cake and you have no need to worry about adding a final buttercream layer! 
The most critical thing about a naked cake is to use a good selection of cake pans to ensure your cake layers are straight. Then use a bench scraper to ensure the sides are straight and aligned.
This one has flowered added to it for some beauty, but you could always add seashells for an extra nautical theme!
Do you like coconut? Yes! Do you love the ocean? Yes! Amazing this is the cake for you then! It does only make 16 servings and will take 2 hours to make, however, you can double up the ingredients to ensure all your guests get a bite. 
This cake looks like the ocean, with a watercolor buttercream to look like the majesty of the ocean, and packed with coconut, this cake is the taste equivalent of summer vacations by the sea! 
While it may not be the most glamorous and 'perfect' cake in the world, this cake is about as seaside-themed as it could get! It takes a long time to make but will serve all of your guests. 
It takes 12 hours to prepare and 8 hours to cook, but it is also a complex cook that requires a lot of ingredients.
Yet, if you are determined to make yourself a wedding cake, themed like the seaside that will feed everyone at your wedding, you could choose no better cake. 
It also contains 6 flavors, orange, strawberry, lemon, chocolate (or vanilla), and pina colada! You can also use melted chocolate or colored icing to make the candy seashells and starfish. It is a big project but one that is bound to be oodles of fun!
Perhaps you want something a bit simpler. If that is the case then this cake is a great choice. With summer blue ocean icing, seashells on top, and a 'sandy' topping and surrounding, this cake is the epitome of the seaside. 
It is easy enough to make larger than the original recipe, so can be converted into a wedding cake with ease, and it pairs well with more summery flavors such as lemon, or pineapple! 
Seashells, seashells, on the seashore! This cake is all about seashells. It takes 1.5 hours to make but is quite small. However, you can increase the ingredients to ensure you make enough for all of your guests.
It is also quite simple to make, and its flavors are divine. As you can imagine many of these other ocean-themed cakes, including coconut.  
This recipe is just for the icing as the cake base you can make it however you want! You could have this icing on top of a sponge cake, red velvet cake, lemon cake, or any other. To make this cake truly 'oceanic' the frosting is the focus! 
Let's finish off with a beach cake! For this, you will want plenty of time on your hands.
The devil is in the detail with this cake, and having some little figures to include is useful, however, you can make your candy sharks, palm trees, and sandcastles if you feel up to it! 
This recipe does use a sheet cake, but you can use it to make a tiered cake, as much like in our previous option, the focus is on the frosting.
Vanilla frosting is best, and having plenty of sprinkles to emulate the shimmer of the ocean is a requirement. But, this cake will be fun to make regardless, and it's quirky! 
Conclusion
These are our favorite ocean-themed wedding cakes, but there are so many more out there. You could even try something unique!
There is nothing wrong with a plain sponge cake that has been spruced up with fondant or frosting to look like ocean scenery! 
Everyone loves a slice of cake, so choose what works best for you. We always go for a typical sponge cake, plain and simple, as most people will enjoy this.
Then, add the color, and scenery, and bring life to it on top. Whatever you choose, any of these cakes are sure to wow your guests!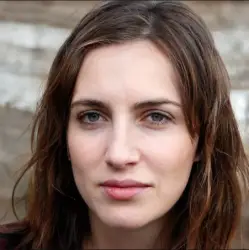 Latest posts by Anna Ingham
(see all)