Coconut cookies are awesome. They have a similar taste and texture to coconut macaroons, after all, and are perfect for enjoying with your morning coffee or as a post-lunch treat shared with friends.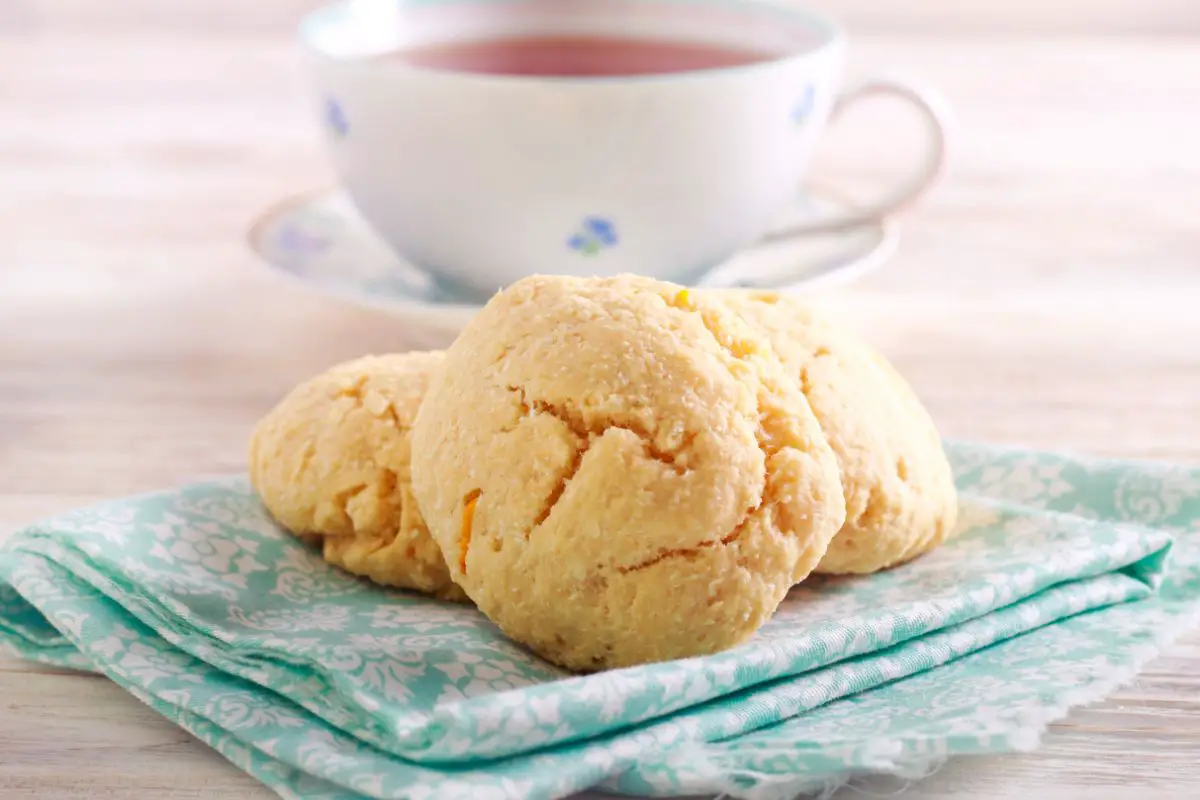 And unlike chocolate cookies or peanut butter cookies, coconut cookies offer a healthier, more nutritional alternative that can be lighter on the carbs and calories but just as sweet.
The best thing? Like most cookies, they're quick and easy to make, using simple ingredients that you probably already have in your pantry!
So if you're craving coconut cookies, we've gone ahead and rounded up 15 scrumptious coconut cookie recipes that you will love.
These coconut cookies strike the perfect balance of sweet and healthy, so what are you waiting for? Grab your favorite apron and start baking!
Let's start off with something simple and traditional – a coconut cookie recipe that you simply can't go wrong with. It involves just three steps to make, along with a handful of basic ingredients that aren't hard to find. 
These include shredded coconut, sugar, salt, baking powder, unsalted butter, egg, vanilla extract, and all-purpose flour. It's a simple but tried and tested recipe, which also allows you to get creative with other ingredients and toppings of your choice!
If you're strapped for time, this easy coconut cookie recipe is ready to serve in just 20 minutes. The end result is super tasty too, yielding 18 servings, so there's also no excuse you shouldn't try it!
For these easy coconut cookies, you'll need all-purpose flour, baking soda, salt, butter, brown sugar, sugar, egg, vanilla extract, and coconut flakes. Once the ingredients are gathered, just follow the seven straightforward instructions before tucking in.
For many of us, the best cookies are soft, chewy cookies – the kind that fold over when held at one end. If you relate, you won't be disappointed by this chewy coconut cookie recipe, which really hits the spot thanks to the chewy cookie dough and flaky shredded coconut.
All in all, you'll need nine ingredients: all-purpose flour, baking soda, salt, butter, brown sugar, white sugar, one egg, vanilla extra, and flaked coconut. Each cookie comes in at just 75 calories too, so you can indulge in these guilt-free.
The best recipes are passed down – just like this coconut cookie recipe that, we must admit, tastes like it's been revised to no end and made with love. It takes longer to make than some of the other recipes on this list, as a result, but it's also worth it!
What we especially like about this recipe is that it includes old-fashioned oats, which really add to the chewy texture of the shredded coconut. The recipe also involves just three straightforward steps, and you can be sure to love the end result.
If you're looking for something unique, here it is. These Carolina coconut cookies offer a soft macaroon texture with crispy cookie edges, and look just as good as they taste – so they're perfect for sharing around as well.
The ingredients you'll need for this recipe include soft butter, brown sugar, white sugar, egg, vanilla extract, baking soda, all-purpose flour, salt, coconut flakes, and—wait for it—toffee bits. Yep, this recipe includes toffee and it really makes all the difference!
This coconut cookie recipe might sound ordinary, but it actually ended up being one of our favorites because they really are soft and chewy.
And on top of that, the cookies only take 20 minutes to make (10 minutes to prepare, 10 minutes to cook), using just eight ingredients.
These ingredients include unsalted butter, light brown sugar, egg, vanilla extract, all purpose flour, baking soda, salt, and sweetened shredded coconut. Once you have the ingredients, it's a matter of simply following the five simple steps this recipe involves.
It should go without saying that chocolate chip cookies are a timeless staple. And when you add in coconut, the result is a scrumptious treat that offers the best of both worlds – chocolate goodness and the chewy, nutty sweetness of coconut.
So this coconut cookie recipe is one you definitely need to try if you haven't tasted coconut cookies with chocolate chips yet. It only takes 23 minutes to make, anyway (15 minutes going to preparation), with seven simple steps to follow!
If you love pecan nuts, you'll love these perfect coconut cookies with pecans. The buttery flavor of pecans enhances the subtle sweetness of this recipe, which also throws in cinnamon and vanilla for good measure.
To make these coconut cookies, you'll need flaked or shredded coconut, all purpose flour, white and brown sugar, butter, egg, vanilla, baking soda, salt, cinnamon, and, of course, chopped pecans. It takes under 25 minutes in total, providing up to 24 servings.
Coconut cookies are just as great without eggs – and this recipe serves as proof! So if you want to make vegan coconut cookies, or somehow forgot to buy eggs at the supermarket last time, this eggless coconut cookie recipe won't disappoint.
All you'll need are nine ingredients: all-purpose flour, baking soda, baking powder, salt, unsweetened coconut, unsalted butter, sugar, milk, and vanilla essence. After 10 minutes of prep time and 18 minutes of cooking time, this recipe yields two dozen servings.
These soft chocolate coconut cookies are perfect for taking to gatherings or simply sharing around with friends and guests.
The toasted shredded coconut topping and chocolate dip makes these coconut cookies look ten times more appealing, sure to get mouths watering! Did we mention that the recipe also involves cream cheese? 
To make these coconut cookies, you'll need unsalted butter, vanilla extract, light brown sugar, egg, baking powder, salt, all purpose flour, coconut flakes, melted chocolate, and cream cheese. And despite the extra ingredients, it still takes just 25 minutes to make.
Lemon goes great with coconut. And if you don't believe it, this recipe is the one you should make first! For citrus fans and those who just love adding lemon to most recipes, these lemon coconut cookies serve up a refreshingly light treat with up to 21 servings. 
The main ingredients here are granulated sugar, egg, pure vanilla extract, baking powder, salt, lemon oil, lemon juice powder, shredded coconut, and sparkling sugar for topping.
Preparation time is 35 minutes, but it's definitely worth it if you want to give your coconut cookies a unique taste.
Speaking of unique, these Persian coconut cookies (shirini nargili) are perfect if you want to make something a little different.
They're a holiday favorite during the Persian New Year, with a unique appearance that will definitely make them stand out on any table.
All in all, you'll need desiccated coconut, egg whites, vegetable oil, vanilla extract, granulated sugar, and ground pistachios.
They're not hard to make either, as there are only five steps to follow, requiring 20 minutes of total prep time followed by 40 minutes in the oven.
Malaysian coconut cookies mix coconut flakes into the dough, then roll the dough in more coconut flakes for more scrumptious flavor.
So if that sounds good, why not try making these Malaysian-style coconut cookies for a unique twist on traditional coconut cookies? 
The best thing about this recipe is that it creates over 50 servings, which is ideal because you'll love how they taste. It requires 10 ingredients in total, with prep time at 30 minutes and cooking time at 20 minutes. All in all, less than an hour to make!
Drop cookies don't just look more authentic; they're fun to make. So this coconut drop cookie recipe is one you can get the involved kids in. It's also inspired by Caribbean coconut dessert recipes, which take freshly grated coconut and spice it with nutmeg.
As a result, the key ingredients here are mature coconut, nutmeg, baking powder, all purpose flour, white and brown sugar, salt, vanilla, eggs, and lime or orange zest. These take a little longer to make (over an hour), but you won't be disappointed.
Last but not least: glazed coconut lime cookies. If you liked the sound of lemon coconut cookies listed above, then here's another recipe worth trying as well. The lime glaze is also easy to make, made from just lime juice and confectioners' sugar.
Other ingredients you'll need include sweetened shredded coconut, cornstarch, all purpose flour, baking soda, butter, sugar, egg, lime zest, and coconut extract.
The total time to make these coconut lime cookies is 2 hours and 30 minutes, but they taste amazing and you get 50 servings!
Conclusion
So there you have it: 15 scrumptious coconut cookie recipes you will absolutely love. Make one of these recipes today and don't forget to bookmark this page so you can make the rest another time!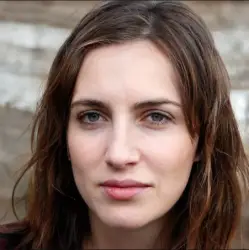 Latest posts by Anna Ingham
(see all)