There's something special about coconut cookies – they are sweet and delicious, with a refreshing twist. Not only that, but these kinds of cookies are packed with lots of great nutrients.
Coconut is known to lower your cholesterol level while boosting immunity. As such, by making these mouthwatering cookies, you're really just keeping yourself healthy…right?
Yes, these cookies have some benefits, but let's not forget that they are cookies. This means they are delicious, and should definitely be made – every now and then!
If you want to find some of the best coconut cookie recipes on the internet, we can help. Just take a look at the 15 we have found below, and take your pick. You're going to be making some!
15 Best Coconut Cookies Recipes You Will Love
Chewy coconut cookies are a winner, and you know it. This particular recipe is so easy, and you only need around 30 minutes in total to get the job done.
At the end, you will have a cookie that you can sink your teeth into, and spend some time truly enjoying and appreciating the flavor. 
The flaked coconut adds a wonderful nuttiness, and it toasts as the cookies bake. You will love every bite, and everyone will be asking for the recipe.
Everything's better when it gets dipped in chocolate, right? It's a rhetorical question – of course it is! As such, you are going to have to make these chocolate dipped coconut cookies at your earliest convenience. 
You can use dark chocolate like the recipe suggests, or you can mix it up and use white, milk, and dark chocolate. Alternatively, you could even drizzle chocolate over the top of the cookies and make them look worthy of a dinner party. 
There is plenty of coconut to be found in this quick and easy – inside and out!
These cookies get rolled in desiccated coconut when they come out of the oven, and the shredded, unsweetened coconut inside adds great depth and flavor. 
You could use light brown sugar in this recipe, but dark brown sugar will elevate the overall flavor wonderfully.
Combined with the vanilla, these coconut cookies are everything you could possibly want – and so much more.  
Tired of making flat cookies? Why not mix it up a little with these cookie balls and have the time of your life? All you need is a food processor, and you can have these ready in as little as 30 minutes. 
Top them with shredded coconut, and allow everything to toast wonderfully. For the best results, you should use sweetened shredded coconut to pull everything together.
It's impossible to regret making these, and this kind of recipe is a great option if you would like kids to help out – everyone loves rolling dough balls!
These thick and easy coconut chocolate chip cookies are a hearty sweet snack for anyone who loves the flavor.
The dough will need to spend some time chilling, so the total time is upped to around 80 minutes – this means you will need to plan ahead!
Use semi-sweet chocolate chips to get the best results, and unsweetened shredded coconut. You don't want to over sweeten everything!
Make sure the dough is not warm when you are scoping it, or else it might turn out too flat – that's where the chilling comes in.
You know a recipe is going to be good when grandma makes it – it doesn't matter whose grandma!
This particular recipe calls for sweetened shredded coconut, old-fashioned oats, and all the other cookie essentials. 
In just 40 minutes or so, you can have these delicious treats ready on the table, and they are simple enough for everyone to make.
There's nothing complex about it, because grandma wanted to make sure that everyone could enjoy these. 
These ginger and cardamom coconut cookies might end up becoming your new favorite go-to cookie recipe in the winter.
The flavors in these will warm your belly up, and pair perfectly with a cup of eggnog or a hot toddy. It's super simple, and you can substitute a number of the ingredients if you need it. 
The original recipe calls for jaggery powder and sooji, which may not be readily available everywhere.
However, you can use brown sugar or confectioners sugar instead of jaggery, and cream of wheat or rava instead of sooji.
Want to keep eggs out of the picture? This eggless coconut cookie recipe could be a great fit for you.
It isn't vegan-friendly, as the recipe still calls for unsalted butter and milk, but you should easily be able to substitute those for vegan-friendly options. 
You only need a double of simple ingredients to pull this recipe together, and it makes for a delightful snack.
If you follow the recipe to a T and allow the cookies to rest once baked, you will have these ready in just under an hour. 
Looking to indulge yourself with the luxurious coconut cookie? This crispy, chewy Carolina coconut cookie will take the take – so to speak.
As the name suggests, they have a wonderfully crispy outside, and are chewy and heavenly on the inside. 
The recipe calls for toffee bits to help with that chewiness, but you can use raw, coarse sugar if you can't find those.
You can use sweetened or unsweetened desiccated coconut, so just follow your heart – you will get fantastic results either way.
Just remember that sweetened coconut will, of course, make the finished result a lot sweeter!
If you want to keep things as simple as possible, then this 3-ingredient coconut cookie recipe will be the one for you. All you need is condensed milk, powdered sugar, and the all-important shredded coconut. 
Simply mix everything together in a large mixing bowl, and scoop the mixture into balls on a tray, press them down, and refrigerate!
You don't even need to turn the oven on, so you can rest assured knowing that your kids will be safe if they take this on as a kitchen project.
Looking for a recipe that it's impossible to fail with? This super easy, no-fail coconut cookie recipe is going to be your go-to.
You only need a handful of simple ingredients, including unsweetened desiccated coconut, wheat flour, vanilla extract, and some others. 
You can follow the recipe instructions and use a cookie press to make your life easier, or go a different route!
We think these cookies could be even better if you choose to drizzle them in some semi-sweet chocolate, so why not try it?
The coconut flakes are dry fried for this recipe, so they are wonderfully toasted and combined with the rest of the mixture.
The entire cookie gets rolled in desiccated coconut, too, so you won't be wanting for coconut, don't you worry. 
This recipe calls for candied cherries to place on top, and we definitely wouldn't recommend making this recipe without them!
They bring everything together incredibly well, and give this recipe something a little different. 
Adding mixed nuts to a cookie recipe always goes well, and in this case, it's a fantastic option. You can use nuts like Brazil nuts, walnuts, almonds, peanuts, and anything else you like, to opt for just one.
Either way, the nuts add an incredible flavor, and improve the texture, too!
There's nothing daunting about this recipe, so you will be able to get everything done in under 30 minutes.
Perhaps the most unusual on this list, these gluten-free coconut cookies are nothing like you have seen before.
You need three ingredients: shredded coconut, egg whites, and sugar! No gluten no lactose, these are great for anyone with sensitivities or allergies to keep in mind. 
These will not look like your traditional cookie, but will give you a new and unique culinary experience. We would definitely recommend trying them out if you want to stay away from gluten!
What sets this recipe apart is the lime glaze that gets added to the top. It's incredibly easy, and takes around two and a half hours, but the work and time is well worth it.
You will need ingredients like coconut extract, lime juice and zest, and shredded coconut, as well as all the other cookie essentials. 
It's easy, and will always give you great results, and everyone is going to love these. The flavor combination is perfect, with the ideal balance of coconut and lime.  
Final Thoughts
There are lots of fantastic coconut cookie recipes out there, and it's up to you to try them all!
Whether you are looking for a super simple recipe to try out, or you want to challenge yourself a bit more, there are options. You don't even need to bake some of them – that's how easy it can get.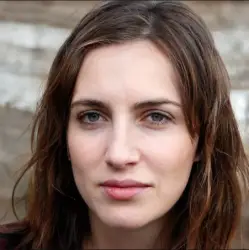 Latest posts by Anna Ingham
(see all)