There's something special about cupcakes.
Whether you're giving them as a gift or baking them for yourself, cupcakes offer an unparalleled cake-eating experience.
Depending on the recipe you're using, cupcakes are also pretty easy to make.
They're just the right bite-sized amount, too – however, it's easy to devour the whole set before you know it…
If you're craving a delectably moist and sweet cupcake to get you through the day, we've got you covered.
Let's take a look at these 15 wicked good cupcakes you can make today (see also '10 Tasty Christmas Cupcakes To Make This Weekend').
Let's start with something simple – vanilla cupcakes. If you want a super simple, super tasty recipe, these are for you!
These easy vanilla cupcakes take just 15 minutes to prepare and 25 minutes to cook, and their fluffy golden sponge and delectable buttercream will never fail to hit the spot.
These are the perfect naughty sweet treat, afternoon tea addition, or yummy gift for a loved one.
Is it a chocolate fix you're after (see also '15 Delicious Chocolate Rice Cakes You'll Love To Make!')?
These chocolate cupcakes (see also '10 of the Best Dinosaur Cupcakes You Have to Make Right Now') are decadently rich and moreish, and including prep and bake time, they can be ready to devour in just 35 minutes!
This is such a versatile recipe that you can tweak it any way you like, just don't skimp on the chocolate if you need to indulge!
With a super soft sponge, rich and creamy frosting, and sugary sweet decorations, the whole family will love these.
If you want another traditional recipe, why not try making these carrot cake cupcakes (see also '10 of the Best Mermaid Cupcakes You Have to Make Right Now')?
These carrot cake cupcakes are the perfect balance between sweet and savory, and you can dive into every bite with layers of sweetness, warm spice, and that decadent cream cheese frosting.
Let's not forget about those roughly chopped, toasted pecans to round off each cake – these are truly a little taste of heaven with each bite!
These will take you almost 2 hours to create, but you'll make a generous 18 batches, so there's plenty to go around (if you can bring yourself to share)…
Nutella lovers, listen up – it's time to bring your passion for your favorite breakfast spread to life in a whole new way with these divine Nutella cupcakes!
Just when you thought Nutella couldn't get any tastier, this recipe balances its moreish nutty flavor with a decadent chocolate sponge and moreish buttercream to bring you a sweet treat you won't be forgetting in a hurry.
These will only take you 35 minutes to create, but they'll taste like you've been whipping up a storm in the kitchen for hours.
Now, let's look at something a little different: delicious pumpkin cupcakes with cinnamon cream cheese frosting(see also: How To Make The Best And Most Delicious Whipped Cream Frosting).
Whether you're looking for a Halloween-inspired sweet treat or you simply want to enjoy that timeless pumpkin flavor the whole year round, these cupcakes have got you covered.
Super soft, loaded with sweetness, and scattered with hints of warmth and spices, there's so much to love about these cupcakes.
Expect plenty of bursts of cloves, ginger, cinnamon, nutmeg, and allspice, perfectly balanced with a sweet frosting. Ready in just 40 minutes, there's no excuse not to try these!
Who doesn't love the infamous mint chocolate duo?
These mint chocolate cupcakes are loaded with minty buttercream and plenty of mint aero bubbles to deliver a welcome burst of chocolate, minty goodness!
These can be eaten any time of the year (although they complement the winter months perfectly), and that moist chocolate chip sponge with peppermint essence will have you drooling for weeks to come.
Indulgent, light, and moreish – they're perfect! These will take you almost 2 hours to make, so set aside enough time to be creative.
Fancy something a little lighter?
These refreshing lemon cupcakes are the perfect sweet treat for the summer months, and they're destined to become a family favorite.
These are the perfect blend of moistness, fluffiness, and zinginess, making them dangerously easy to scoff.
Plus, just look how pretty they are, too!
These cupcakes are pretty easy to create, and they'll take you less than 40 minutes from start to finish. Are you feeling hungry yet?
Why not bring a classic dessert to life in cupcake form with these delicious sticky toffee cupcakes?
We love all things toffee, and these sticky toffee cupcakes really hit the spot.
Ready in 45 minutes from start to finish, these cupcakes are loaded with yummy dates, toffee, and fudge, to create that infamously sticky toffee topping we all know and love.
We love these, and we're sure you will, too!
The most delicious cupcakes aren't always the most complex, and the red velvet cupcake is proof.
These classic red velvet cupcakes are iconic in their own right, and they come out of the oven deliciously moist and tasty every time.
In just 50 minutes, you could be diving into a delightfully buttery, moist, and soft sweet treat with a super-sweet, super-tasty cream cheese frosting.
These can be enjoyed any time of the year, and they'll be loved by the whole family – even the fussy eaters!
Fancy something a little different? Why not try these Neopolitan Cupcakes?
As the name suggests, these Neopolitan cupcakes draw inspiration from the classic Neapolitan ice cream, and they take on an incredibly light, fluffy, and super cute texture.
With a delightfully moist sponge and a fruit strawberry buttercream, these are refreshing and decadent, and they'll be ready to serve in an hour and a half.
If dense, chocolate cupcakes aren't your thing, you need to try these!
If you really want to push the boat out, embrace your love for your favorite coffee with these caramel latte cupcakes.
Check out the height of that icing!
With a coffee and vanilla-flavored sponge, and a white chocolate vanilla buttercream frosting, scattered with a punch of caramel sauce, these cupcakes are decadent and iconic.
Sweet and creamy but slightly bitter, this is a delightfully intriguing recipe that will keep you coming back for more.
If you're a lover of all things banana related, you'll love these decadent banana cupcakes with honey-cinnamon frosting.
We can't get enough of these cupcakes!
Their classic banana bread sponge is balanced with a creamy, spiced frosting that isn't too sweet but is still just as moreish.
The spiced frosting balances the sweetness and delivers a decadent treat that's hard to go wrong with.
These will only take you 40 minutes from start to finish, and you can make a generous 12 cupcakes!
It's time for something a little different again with these stunning brown butter pecan cupcakes.
These sweet treats really take the cake, and although they can be made just for your enjoyment, they'd also be the ideal cupcake to wow your guests with.
Their delightfully nutty butter is loaded with toasted buttered pecans.
Contrasted with notes of vanilla and almond in the sponge, the end result is a show-stopping cupcake that's absolutely perfect for the winter months.
Ready in just 40 minutes, we're excited for you to dive into these delightful sweet treats!
Okay, if you want to create a real show-stopper, take a look at these champagne cupcakes with champagne buttercream!
These boozy cupcakes come with a dash of glitz and glam, making them ideal for almost any celebration (even if that's just treating yourself after a long day at the office).
As you can guess, champagne is the dominant flavor in these cupcakes; however, it's by no means overbearing.
When balanced out in a fluffy sponge and creamy, buttery icing, you'll struggle not to eat the lot!
Decorate these with anything dazzling and sparkling for an iconic cupcake your guests won't forget.
Last on our list, we have another spin on a classic recipe for you with these apple crumble cupcakes.
If it's looking a little rainy outside your window today, treat yourself to an iconic winter warmer in bite-sized form with these crunchy, crumbly cupcakes.
Loaded with brown sugar, cinnamon, and spices, and those deliciously sweet, stewed apples, these cupcakes bring the best bits of an apple crumble together.
Ready in just over an hour and a half, these delightful cupcakes are a timeless classic that you won't forget in a hurry.
The Bottom Line
We just love cupcakes, don't you!? When it comes to cupcake recipes, the possibilities are endless.
These recipes are just scratching the surface of what's possible by bringing a few of our personal favorites together in one place.
Whatever the occasion or craving, you're bound to find something on this list to knock your socks off!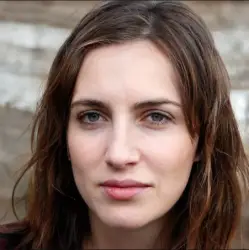 Latest posts by Anna Ingham
(see all)