When it comes to dessert recipes, pretty much every family or cuisine has their own. French cooking has a ton, as does Italian, Turkish, Japanese, and everywhere else.
And don't even get us started on the good-old United States, arguably the world capital of sweet desserts!
However, in those lists and types of cooking, one that often seems to get overlooked is Polish. This is a shame, because, in our experience anyway, there are some amazing hidden gems for chefs to discover.
So, to give a little extra press to one of our favorite culinary styles, we've collected our favorite Polish dessert recipes that you can try for yourself!
Let's start this list with a recipe that bridges the gap between the familiar, and classic Polish desserts.
Pączki bares a lot of similarities with our classic jelly donuts.
And that's because, in many ways, they are! Fried in oil, and filled with a preservative, these are a familiar-looking dessert in a cuisine family that many people may not be familiar with.
In this recipe, the blueberry filling is the perfect light flavor that complements the puffy texture of the dough beautifully.
It's a beautiful little dish, and a great entry into this wider world of desserts we have just unlocked!
Now, for our first step into truly unfamiliar territory and recipe, Babka is a dish that, while a little different from traditional American desserts, might be familiar to those of Polish or Jewish ancestry.
Babkas are a sweet kind of bread that is folded and layered in such a way that they capture the flavorings that are layered between the separate folds.
It was originally popular among many Jewish communities in Poland but has since become a treat that is baked and enjoyed across the world, especially in Israel and other places where Jewish communities are found.
This particular recipe uses raisins, currents, and other dried, fruit, to create a dish that is light, fluffy, and sweet to eat. Perfect for dessert!
Cream cheese is an ingredient that is popular in many Polish recipes. In this one, it is used to make a phenomenal batch of cookies that you can keep for yourself, or share with friends and family!
While they may be called cookies, these desserts are much closer to something like shortbread, with their crusts being solid, but also flaky.
This particular baked treat fills the inside of the cookie with a preservative of your choice, creating a light and crumbly cookie that is balanced out by the sweet jelly of choice that you want.
We're particularly big fans of the super-sweet raspberry filling!
Babka, as we already stated, is a very popular dessert across the world. So it probably shouldn't come as too much of a surprise that there are quite a few different versions of it out there.
For this one, we wanted to highlight a particularly popular spice when it comes to baking. Cinnamon, when added and sprinkled across this sweet brioche-like bun, makes for the perfect sweet seasoning for this dish!
Make sure that you've got plenty of brown sugar to mix with the cinnamon so that it sticks properly.
These particular pastries get their name from their splayed-out pattern that looks a little like a pair of wings. 
We know. Only the most shocking of revelations in our dessert guides.
However, what was shocking was just how much flavor these angel wings have in them, despite being primarily just pastry.
One bite of this crunchy bread-based dessert, and you'll be blown away by the flavor of the powdered sugar, and how it complements the tough nature of this dish.
So, don't overlook this recipe, just because it looks simple. If anything, that simplicity should encourage you to try it out for yourself!
Okay, this next one will be our last Babka recipe for a while. We swear!
However, we couldn't go through this without spotlighting one of our favorite versions of our favorite classic Polish-Jewish recipes!
Chocolate babkas are one of the most popular types of babkas out there and are a hit with kids and adults alike. Plus, it can be done with pretty much any type of chocolate of your choosing.
Whether you go with dark, milk, white, or something else entirely, this is a recipe that will be a joy to make, and, most importantly, eat!
Coffee cake is popular across pretty much the whole world. So, we shouldn't be surprised that Poland has a variety of this cake.
What's particularly interesting about this recipe for coffee cake is that it has pretty much no yeast in it, so you end up with an interestingly dense, but still delicious cake.
For fans of coffee cake, you won't be able to get enough of this crumbly on the top, soft and delicious on the bottom treat!
Kremówka might be a famous kind of cake around Poland and in some of its neighbors, it's not gotten that same recognition that many other recipes have in this guide, like babka or Pączki.
So, let's change that with this next recipe!
Kremówka is a sandwich-type cake, with pastry on the top and bottom, and plenty of creamy vanilla frosting making up the middle of it.
This makes this a surprisingly simple recipe to make, especially with an instruction guide like this to draw from. Try it out for yourself, and see what we mean!
Who doesn't love a good apple tart recipe? They're arguably a staple of every home on every continent. Except maybe Antarctica, for… you know, Antarctica reasons.
Polish cuisine has its spin on this classic dinnertime treat. It's not quite as sweet as its counterpart that you might find at most American dinner tables, so some people may find it a little strange at first.
However, this just makes it the perfect dessert for a more 'mature' palate.
Plus, this can be made from simple pantry ingredients, so it's an easy dessert to whip on next to no notice.
In short, it's the perfect last-minute dessert for your dinner needs, especially since some folks at your table don't share the same sweet tooth you have!
It turns out the human urge to add cheese to every kind of recipe out there is a universal experience, from the looks of this dish. Polish cuisine even has its version of cheesecake!
So, how exactly is this different from many standard Western European and American cheesecake dishes? Well, many varieties have a slightly sour element to them.
However, these are still a much sought-after dessert on dinner tables across Poland.
It's also very common to find all sorts of ingredients will go into Polish cheesecake.
For example, while this one sticks with a vanilla filling, there are many dishes out there that will add fruits, such as raisins, strawberries, and plenty more!
The Carpathian cream cake is a dish that uses plenty of Choux pastry to create a beautifully smooth and rich dessert.
With the rough and loaded toppings and garnishes of these cakes replicating the iconic Carpathian Mountains in Poland, it's no wonder that there is such national pride in this dish!
What can we say? We love a good cheesecake recipe!
We particularly love the type of cheese that is used in these kinds of recipes. The more sour Polish milk, as well as the Ricotta-style texture of the cheese, used, really sets it apart from other cheesecake recipes!
Okay, one more babka recipe in this list, as a treat.
This particular version of Babka cake was created by the Great British Bake Off's own Paul Hollywood. So you know you're in safe hands when it comes to where this dish comes from!
We particularly love the use of blanched hazelnuts to give it a slightly different aftertaste from classic chocolate babka!
While this recipe is called honey bread in English, it's technically more accurate to compare it to gingerbread, both in texture, and taste!
However, that classic honey smell will sell you on this dish!
Named after St. John Paul II and his love for this particular cake, it's rare to find a recipe officially condoned by the head of the Catholic Church.
However, just one bite of this recipe is all you'll need to see what he loved about it!
Finally, we felt that we should conclude this guide with a recipe that is popular across the whole of Poland, while also being something that many people might recognize.
Mountain cream cakes, also similar to the Carpathian cream cakes that we've already shared, are a staple of many Polish dinner tables. Make sure to add plenty of your favorite toppings to your dish!
Final Notes
So, as you can see, Polish dessert cuisine is an interesting mix of both traditional flavors and new combinations that have become famous around the world.
However, all of these recipes have one thing in common: They're all a treat to make and eat!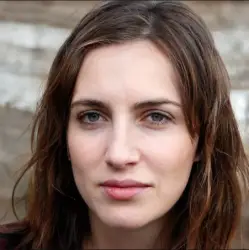 Latest posts by Anna Ingham
(see all)