Do you love making or just enjoying donuts, and you want to try something new, then these gourmet donut recipes are exactly what you are looking for?
If you have tried all the normal flavors of donuts, but you want something a little more special, or something different which most people might not have heard of, then this list will give you the inspiration you are looking for!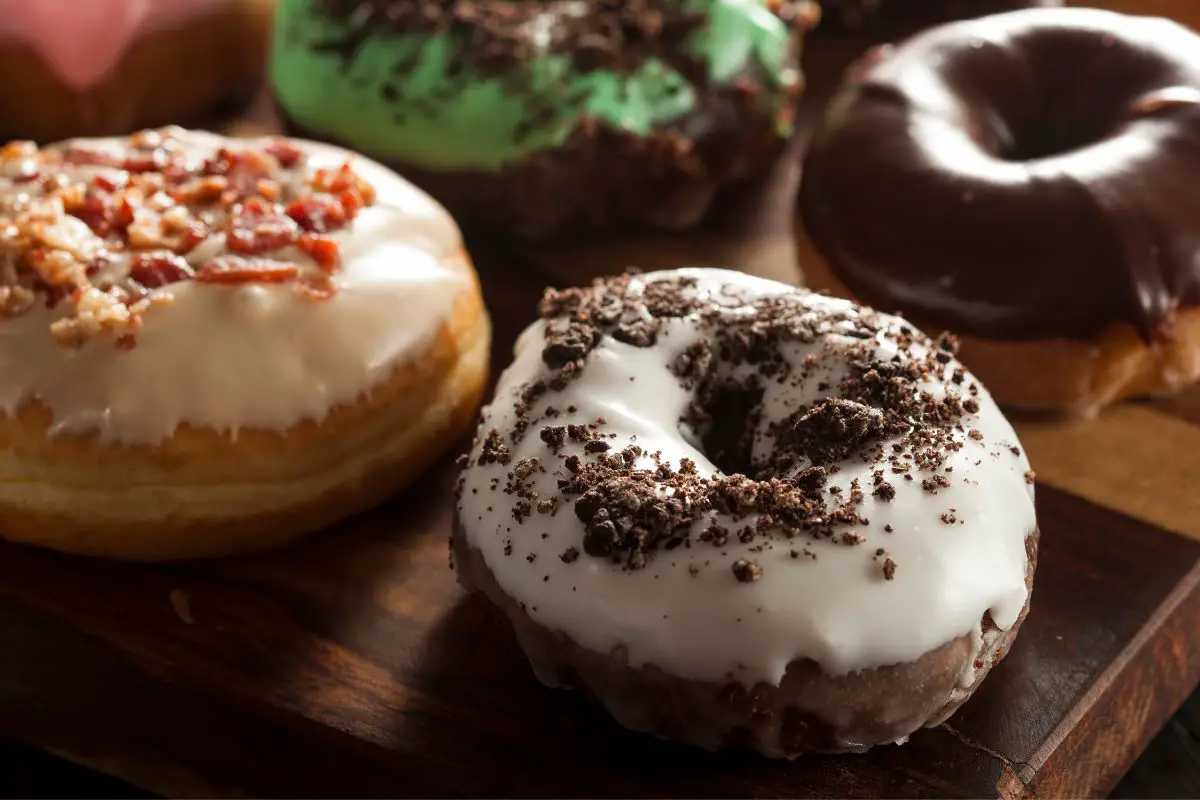 A lot of people might assume that donuts are not appropriate for more formal events, but these gourmet donuts will prove them wrong.
By taking advantage of more unique flavors, and glamorous presentation, these donut recipes will show you how out there you can be when it comes to different donut flavors.
We have included a wide variety of different donut recipes here, so there should be something you like the look of.
So, if you want inspiration for some fancy donuts, then get some great ideas here!
Our Favorite Gourmet Doughnuts
As we mentioned in the introduction, we have included a wide selection of different gourmet donut recipes.
Because of this, there might be some ideas you love, and there might be some you hate.
When it comes to gourmet recipes, there might just be some recipe ideas which will need explaining for you to understand how delicious and amazing they are, so make sure to keep reading to see some amazing donuts!
For our first delicious gourmet donut recipe we wanted to highlight, we have these amazing ricotta donuts that are something you may have never even considered.
If you have never used ricotta in baking before, then you are severely missing out, and this recipe uses it perfectly.
Instead of using it as a filling, the ricotta is actually used in the batter to give it a unique texture, and a delicious flavor.
If you want a complete reinvention of the donut that is still delicious and served with yummy gelato, then try this one out!
Now, if you want something you might have already heard of, this matcha gourmet donut recipe is delicious, and also very easy to make.
As well as having the subtle flavor of matcha used in this donut, this recipe is also a lot quicker to make since instead of using a yeasted dough, you save masses of time by using baking powder instead.
This means you can get these donuts ready in a pretty convenient amount of time with a lot less preparation, so for something efficient, but delicious, these are the ones to make!
Now, if you want to try something that is completely different from a standard western donut, then you have to try these delicious jin deiu.
If you have never heard of this unique type of donut before, it is sometimes referred to as sesame donuts, or sesame balls, and they are a Chinese pastry that you will usually cover with sesame seeds, and traditionally fill with red bean paste or lotus.
However, if you want something that might fit a western palate better, then this recipe which uses a custard filling is an amazing introduction to this pastry!
Now, if you are looking for a traditional French recipe, then look no further than these Crullers.
One thing to keep in mind when making these fluted donuts is that you want to eat them the same day they are made, so do not make it days in advance for a dinner party.
If you have made choux pastry before, then this recipe should not be that tricky.
And, if you are familiar with choux, then you know that it is pretty convenient with not that many ingredients, so if you want something impressive on a budget, then this is our top pick!
 Now while we are sure there are some people who would not really classify a churro as a donut, we definitely think with how similar the methods of frying them can be, they should at least get a mention.
And, if you want something that is super easy to customize, but can still be classified as gourmet, then you have to try making churros.
Churros can actually be pretty easy to make, however, they need to be made fresh to be enjoyable, so if you are entertaining, do not make them for the first time on the night of, otherwise there could be trouble!
Now if you want a donut idea that is creative and thoughtful, then you have to try these amazing donuts.
This recipe is incredibly well thought out, and all of the ingredients and flavors meld together perfectly.
While the title of the recipe might be lengthy, the core focus of this donut is the combination of the honey, ginger and the lemon, and these taste great together.
Turning the donuts into ice cream sandwiches instead of just standard donuts is another level of creativity that helps these donuts stand out as a gourmet treat!
When looking at these donuts for the first time, you might not even realize that they are donuts with how they look, but once you try these you will realize just how close to donuts these are.
These are fried balls which include a jammy filling that tastes just like Turkish delight. If you want something that is easy to make, but with a unique flavor, this is a good idea.
And, if you love the classic combination of Turkish delight and chocolate, then make a delicious and rich chocolate dipping sauce to enjoy these with.
These are a traditional Greek donut recipe, and they are absolutely delicious.
They are also pretty simple to make, however, you want to make sure that you closely follow the recipe to ensure that the oil does not spit too much!
There are also plenty of different ways to add flavor to these delicious donuts, but it is best to keep these simple with a delicious honey and some simple spices like cinnamon!
This is one of our favorite types of zeppoli, and since every region of Italy tends to have their own favorite recipe, this one stands out as our top pick.
These have a delicious orange flavor, however, they stand above a typical orange donut with how delicate and intentional the flavors are.
If you want to try something new, this is a great choice!
Now, we have already mentioned churros, however, we also wanted to highlight this other type of churro as well for how delicious the dipping sauce is.
As we mentioned in our earlier churro pick, chocolate sauce is what is usually expected, so if you want something a little less typical, then making this recipe that uses dulce de leche instead is a great idea.
If you have never tried dulce de leche, then you are missing out, and one of the best ways to enjoy it is as a dipping sauce!
These donuts might look simple, but the delicate rose cream filling really makes these a perfect treat for any occasion.
What we also love about this recipe is how easy it is to customize the appearance of the donut as well.
When it comes to using rose as a design motif, there are endless possibilities, and you could even add some edible flower petals if you have access.
If you want something light but delicious, this is a great donut recipe to try!
Now, for one of our last picks, we wanted to remind you that donuts do not always have to be sweet, and if you have never tried savory donuts, then you are missing out.
These have a delicious umami flavor, and the use of Parmesan and capers really makes these a perfect treat.
The pine nut butter also adds an extra depth of flavor that we think you cannot miss out on!
For another final savory donut choice, this is a different approach from the previous choice with salmon roe and sour cream going amazingly well with the unique donut texture!
Summary
Hopefully this guide has given you all the ideas you need for any gourmet donuts you might want to try and make!
There is a massive selection here of gourmet donuts you can try and make yourself, and a lot of them are a lot easier to make than they look.
Also, if you want to try something a little more simple, you can transform even the most basic donut recipe into something that looks gourmet if you edit the presentation.
For this, we recommend taking inspiration from the presentation used in the donuts on this list, and applying that to simpler donut recipes!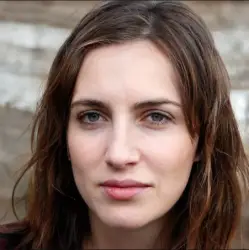 Latest posts by Anna Ingham
(see all)