When it comes to the world of fruits, there may not be a more versatile one than cherries. At least, when it comes to the world of cooking.
Depending on the recipe, cherries can either be the perfect way to enhance a subtle savory flavor. Or, with the right dish, be the centerpiece for a sweet treat that everyone can enjoy.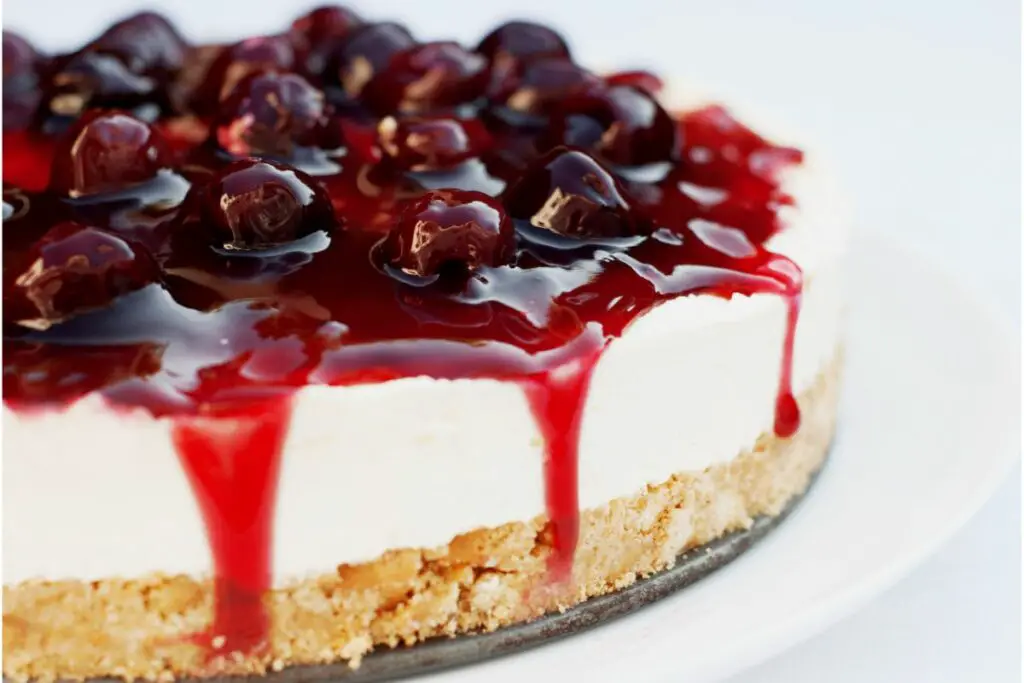 It's those latter recipes that we're particularly interested in today.
Whether you're trying to use up a batch of fresh cherries that you've just picked, or you're trying to get rid of those frozen ones at the bottom of the freezer that you've had for 6 months. There are plenty of ways to enjoy pulpy fruit.
And, with this recipe guide, you'll soon have an amazing list of desserts to choose from!
To start this list off right, we had to go with a good old-fashioned cherry pie recipe. How could we not?
We particularly love the sour flavor that this dish goes with. Cherries can sometimes have a somewhat tart flavor to them, which makes them great for cooking.
However, this recipe combines that classic sour edge and makes it the main event.
Combined with a touch of red wine vinegar, and plenty of lemon juice, and you have a real sour recipe on your hands!
It's still sweet, of course. The sugar and natural cherry flavor make sure to cover that. But if you're looking for a dessert that wakes you up with every bite, you can do a lot worse than the 
Get used to seeing that combination of almonds and cherries a lot in this guide. Like peanut butter and jelly, they're just perfect for each other.
And they're doubly perfect when they're both thrown together into a stellar cupcake recipe like this!
Using almond meals in this cupcake recipe offers a pretty unique way of mixing these two foods.
You get that slightly nutty, slightly bitter flavor that almonds are known for in the meal you use here, while cherry perfectly accentuates that taste.
And, of course, when it comes to the perfect garnish and topper, a cherry on top is just the… well, the cherry on top!
What can we say? Cherry pies are popular for good reason. Especially when they're being made with an incredible recipe like this!
Once again, we're here for that sweet and sour flavor combination in our dessert dish. The citrus-added flavoring here makes for a particularly punchy pie!
However, the use of orange zest as one of the main ingredients helps lean this pie recipe in a more sweet direction.
Plus, just look at this recipe! The bright contrast between the deep red, and perfectly baked pie crust is a work of art in itself. We almost feel bad for eating and ruining the perfect latticework.
Almost.
Of course, cherries are great for more than just pie recipes. They're a staple of many baking dishes, particularly things like crumbles and crisps.
This particular cherry crisp recipe is one of our favorite versions out there. Once again, the use of sour cherries in this recipe is balanced out by the sweet and sugary ingredients that this dish uses.
Nothing overpowers the other parts, giving you a perfect contrast of sourness, sweetness, and bitterness.
If you're looking for a great side, we recommend a dollop of whipped cream or ice cream. It can't be beaten!
Cherries and cheesecakes are a great staple combination, but there are also a lot of recipes for them out there. This is cool, but it does mean that finding a new spin on the classic formula can be… tricky.
Fortunately, this recipe manages to do just that, by adding everything into a super-filling and sweet smoothie bowl!
Plus, this is a recipe where freshness isn't in the equation. As long as the cherries are edible, they're good to throw in the smoothie bowl.
So, if you've got a bag of smoothies in the back of your freezer that you've been dying to get rid, of, here's a great opportunity to do so!
That being said, we do still love a classic cheesecake and cherry combination. Call us basic all you want, but you can't deny the appeal.
The trick is finding a reliable recipe that makes full use of the flavor palate on offer. Luckily, these miniature cheesecake bites are perfect for the job!
One part cupcake, one part coconut cheesecake, and all parts delicious, you owe it to yourself to try out this recipe. The cheesecake-based bakes for a great foundation for a wild flavor combination.
We didn't expect cherry cheesecake and coconut to work so well together. And yet, it's become one of our favorites!
Cherry pies are amazing (in this case, at least three of the entries in this guide weren't already clear). However, without a plate, they're also some of the trickiest to eat on the move.
Fortunately, there are a few recipes that are perfect for eating cherry pie on the move. These hand pies are a perfect example, combining the convenience of a hot pocket, with the dessert flavors of a pie!
Through in a little orange zest, and a little icing drizzle for good measure, and you have a great little portable cherry pie to carry around with you.
All the recipes that we've covered so far are full of desserts in themselves. However, this coulis recipe is a little different. Partly because it's a sauce for desserts, rather than a dessert by itself.
Perfect for pouring over pies, strudels, and any other kind of dessert that you can think of, this coulis is made using a variety of berries, including frozen cherries.
So, we have yet another way of getting rid of those cherries in your freezer that just won't go away!
What can we say, we love a good cherry pie recipe.
Plus, when the pies are this small and portable, how could we not want to make them for ourselves?
Perfect for snacking on throughout the day, or baking in bulk for a party or grill out. Serve them with a little cream or ice cream, and you have yourself a winning cherry recipe here!
In this recipe, we're going to show something a little different. This pudding isn't necessarily a cherry-focused dish, but instead uses them as an amazing garnish for a chocolate-flavored dessert.
That doesn't mean that the cherries are an afterthought. Far from it, in fact. Their pulpy texture makes for the perfect break in a silky smooth pudding dish that we can't get enough of.
Plus, this is a vegan-friendly dish. So anyone can try it for themselves!
Another perfect portable dessert to have handy, these cherry-almond bars are chewy in the best way possible.
And, once again, we come back to that classic flavor combination. The almonds in this dish complement the tart or bitter flavor of the cherries amazingly well.
Plus, if you want to save them for later, they can be frozen for up to a month, and still be great to eat.
It's kind of crazy how many recipes we've covered, and have only just now come across our first cookie recipe.
However, with its oatmeal base, and coconut cherry flavoring, it's one of our favorite cookie recipes out there. With just a little extra chewiness to it over other cookies, this one is perfect as a sweet, filling snack.
Another classic dessert recipe, brownies, and cherries might not be the first flavor combination that you think of.
However, with a ton of other great ingredients inside, from dates, to, you guessed it, almonds, this is a brownie recipe that can please pretty much everyone.
Okay, this is our last cherry pie recipe in this guide. We promise!
But what a final dish to cover. For us, the lattice work in this dish brings home that cozy feeling that so many cherry pie recipes have with them.
Crisped to light brown perfection, thanks to the buttery glaze, this pie looks amazing.
But not as good as it tastes. The cinnamon spice and sweet cherry filling are the perfect combinations, and make this one of our favorite cherry pie recipes in this guide!
Who doesn't love a good smoothie recipe? It's the perfect way of enjoying dessert and staying fresh on a hot summer's day, all wrapped into one astounding recipe!
So, to close out the list of our favorite cherry recipes, we had to finish off with a stunning smoothie dish that everyone will be able to cool down with.
If you're vegan, consider using coconut milk as a base instead!
Final Notes
So, there you have it.
As you can see, pies and crumbles are a favorite dish with this fruit. But with a little creativity, you can do just about everything with it.
And, of course, all the recipes that we've covered taste amazing. So try them out for yourself!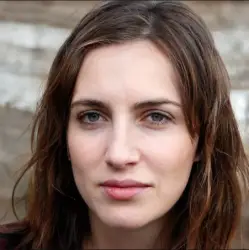 Latest posts by Anna Ingham
(see all)