Fruit cake is a delicious treat that many people serve as part of any celebration. The cake is filled in rich spices and delicious fruits.
However, why not take all the best parts of this traditional cake and turn it into a cookie. These cookies are loaded with dried fruits of your choosing and baked to golden perfection.
While fruit cake cookies may not have been something you have come across often, they are a delicious treat that you need to try.
There are a lot of variations of this treat for you to enjoy. Thus, in this article, we have collected the 12 most scrumptious fruit cake cookie recipes that your entire family will enjoy. 
This recipe for old-fashioned fruitcake cookies uses butter for more flavor, which creates a cookie that spreads a bit more and is slightly chewy.
In addition to this, these cookies are packed with candied cherries and pecans for a texture and flavor explosion.
Lemon test is used in this recipe to add a nice balance and freshness to each cookie. Also, the sharpness cuts through the sweetness of all the other ingredients.
Overall, this recipe is simple to make, and you will have a batch of old-fashioned fruitcake cookies ready in under 40 minutes.   
Grandmothers are known for their cherished recipes that they make all the time. Why not create a batch of fruit cake cookies that will taste just as good as the ones your grandma always makes.
What makes these fruit cake cookies different is the inclusion of a splash of sherry. The sherry adds a subtle sweetness to the cookies.
However, you wouldn't be able to tell that there was alcohol within these cookies. When serving these cookies to children, it is best to leave the sherry out. 
This recipe yields quite a large amount of cookies. Hence, they are perfect when you have a large gathering coming around.
With chopped nuts, candied fruit, chocolate chips, and a mild rum flavoring, these fruit cake cookies are the ideal cookie.
While on the outside they might sound too sugary, the addition of orange juice creates a lovely balance. These cookies are all about balance. 
These cookies can be made exactly as you want them depending on the type of chocolate chips, chopped nuts and candied fruit you use.
Make these with your little ones and include all the ingredients they like to eat. This is a great way to get them to eat more fruit with ease. 
When you are looking for a festive treat to offer on a festive table or to give as gifts, you should consider these fruit cake Christmas cookies.
These cookies are packed with a range of fruits such as pineapple and cherries to add a nice sweetness to the cookies.
Then you have the addition of walnuts and hazelnuts, which add a nuttiness to the cookies. 
Everyone will want to try one of these Christmas cookies. 
Dark Fruit Cake Cookies are a crunchy, chewy cookie with the flavor of a typical molasses and spiced dark fruit cake.
Even people who claim to detest fruit cake will enjoy these! In addition to giving these cookies a dark color, dark sugar and molasses also contribute to a richer, and sweeter flavor. 
When combined with this buttery cookie dough, your candied cherries and pecans taste great.
A variety of spices, including cinnamon and nutmeg, are used to create a subtle spice flavor. With these cookies, there is a lot to like.
These glazed fruit cake cookies are just divine—studded with candied fruit and rum-spiked.
To make them even better, serve them a rum drizzle at the end. These are the perfect holiday cookie to serve at any social occasion.
This recipe's ingredient list may seem lengthy, but it all goes towards making the most delicious cookies you've ever tasted.
Although they have a slightly cakey and chewy texture, the glaze on top keeps the cookies moist and delicious.
These incredibly soft, sweet and chewy cookies are studded with pieces of dried fruit and nuts.
What makes this recipe so good, is the fact that everything comes together in one bowl. This reduces the amount of washing up that is required at the end. 
The induction of cranberries creates a good balance between the sweet and savory flavors in these cookies.
In addition to this, the variety of ingredients used, helps to create really colorful cookies that are pleasing to look at and eat. 
A delectable variation on the classic fruit cake dish are these chocolate fruit cake cookies, which are packed with almonds and dried fruit.
They also have the same chewy feel as brownies thanks to the addition of cocoa powder. 
This classic recipe has been given a nice twist that many of us will enjoy. You must be careful not to over dominate the other ingredients in the cookie by adding too much cocoa powder.
Within 20 minutes, these cookies are ready and can be eaten either warm or cold.
Anyone should be able to sample the delights of a fruit cake cookie. This recipe ensures that if you have a gluten intolerance, then you can still enjoy these cookies.
A range of gluten-free flours are used in this recipe, but it is important to use the right measurements. Otherwise, the texture won't come out right once these cookies are baked.
To make the fruit taste even better, the dried fruit is soaked in alcohol overnight. This makes them juicy and allows them to release more natural juices while the cookies are baking.
Thus creates a truly flavorsome cookie. 
Brandy soaked fruits and nuts are combined into bite sized cookies. The brandy enhances the sweetness of the nuts and fruit, while also adding a light boozy aftertaste as well.
Compared to other fruit cake cookies, these cookies are slightly denser, but they are packed with a lot more fruit and nuts for you to enjoy. 
In addition to that, you can skip the soaking in alcohol step if you wish to serve these cookies to children. Instead, you use a fruit juice such as apple and it will have a similar effect. 
While this recipe yields a large amount of cookies, you can freeze any leftovers you have, so you can have these cookies on hand whenever you crave them. 
Even when you are watching what you can eat, you can still enjoy one of these tasty cookies.
These healthy fruit cake cookies have an extremely tender and soft texture, while being loaded with brandy infused fruit.
In addition to this, each cookie has a subtle hint of cinnamon, which adds a warmth. 
Since these cookies are low in calories and fat, you can enjoy one or two without feeling guilty.
Furthermore, they take less than an hour to make and bake, after you have soaked your chosen fruits overnight. 
To make these cookies, you will most likely already have the majority of the ingredients on hand.
While you could make your own dough from scratch, this recipe uses a dough bought from the grocery store to help quicken the process up.
However, the choice is yours if you wish to make everything from scratch. 
Compared to other fruit cake cookies, this recipe includes a tropical twist that you will enjoy.
This twist comes down to the mango, pineapple, and coconut which is incorporated into the dough. Each bite will offer you a pop of refreshing fruit. 
These flavors all work so well together, and this batch of fruitcake cookies can be made in just 15 minutes. It's up to you whether you add a glaze on top or not. 
Final Thoughts
There is a lot of hate towards fruit cake, but these fruit cake cookies are a twist on the classic dessert most of us know.
Fruit cake cookies usually have a slightly chewy texture, and are packed with plenty of dried fruit and nuts.
There are a lot of variations of a fruit cake cookie recipe, but they all involve the same components. 
In this article, we have provided you with 12 scrumptious fruit cake cookies that we know all your family are going to love. Try baking one of these recipes for your next party or social gathering!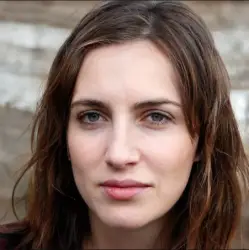 Latest posts by Anna Ingham
(see all)