Cake is one of those desserts that is just irresistible. It's as if no matter how full you are, there is always space for a slice of something that is sumptuously sweet.
But, today, we're calling all sweet-tooth addicts because we're kicking things up a notch by adding another one of America's favorite desserts to the mix – cookie dough.
Combining cookie dough and cake together is a powerful and delicious flavor combination that will always have you going back for more.
So be warned, once you've tried any of the recipes below, you'll never be able to go back to plain old cookie dough or cake again – yes these recipes are really that life changing.
I've got your attention now, haven't I? Well, let's not waste any time and get straight into it!
Starting with a bang, we've got this unbelievably decadent and delicious chocolate cake that is layered with hearty portions of edible cookie dough before it is then smothered in a rich ganache, chocolate frosting, and plenty of chocolate chip cookies for decoration.
This cake tastes just as amazing as it looks. It's the perfect option for any cookie dough fan's birthday cake.
The chocolate cake is so moist and rich and then you get those layers of sugary-sweet cookie dough.
It'll take around an hour and 20 minutes to complete but it will be well worth the wait.
I'll be honest, it's probably best not to count the calories for this one – but hey everyone deserves a tasty calorific treat every now and then.
This cake is every cookie-lover's dream. A soft and moist vanilla sponge cake is littered with tons of chocolate chips which is layered inbetween delicious edible cookie dough layers and even has a thick and rich chocolate frosting running through it too.
And that isn't even everything! It is then smothered in a chocolate chip buttercream and a delicious chocolate drip.
And don't worry if this sounds a little bit like sugar overload. The edible cookie dough is actually incredibly low in sugar to ensure that you don't come away with toothache once you've finished your slice.
There's quite a bit of prep involved in this one, and it takes around an hour and 46 minutes to make, but you'll certainly be rewarded for your efforts.
If you're not looking to construct a three-layer birthday cake but still want that delicious cake with a scrumptious cookie-dough buttercream then you can't go wrong with cookie dough cupcakes.
This recipe is almost too easy to create and definitely way too easy to scoff down once they're ready.
These vanilla cupcakes are stuffed with a secret surprise cookie dough center and then topped with a scrumptious brown sugar buttercream and topped with crumbly and melt-in-the-mouth cookie dough.
They're a lot lower in calories than some of the other options on this list, but still require a little bit of patience as they take around an hour and 30 minutes to be ready.
You may also want to consider doubling down on your ingredients – 12 of these delicious cupcakes won't last very long.
For this delightful desert the cookie is the cake. Now, this is a birthday cake that would have the Cookie Monster screaming with joy and I'm sure it'll go down a treat with any family members too.
The texture of this cake is an absolute dream, the cookie dough is super soft and chewy. And it has such an amazing and delicious flavor too.
It's then frosted with a delicious chocolate frosting and then covered in sprinkles – but you could use any frosting you'd prefer.
You could even find a cookie dough frosting recipe if you wanted a totally cookie dominated flavor!
And with just a total time of 35 minutes, making this cake has never been easier.
Ice Cream cakes were always a favorite of mine when I was younger, and so I couldn't leave a cookie dough version off the list. And this recipe is seriously splendid.
A thick and crunchy crust supports two delicious layers of ice cream – rich chocolate and creamy and crunchy cookie dough.
Then it is smothered in Cool Whip before it is topped with plenty of chocolate chips and mini chocolate chip cookies.
This is the perfect option for a summer birthday party. Though there is never a wrong time to tuck into this magnificent masterpiece. Plus it takes just 60 minutes to be ready to eat and requires minimal ingredients!
Who doesn't love a velvety and creamy cheesecake? It's one of those top-tier recipes that everybody loves. Well, it's about to get a whole lot better as we add indulgent cookie dough to this wonderful dessert.
You'll ditch the standard graham cracker crust to opt for a chewy and delicious chocolate chip cookie base which is then topped with a chocolate chip and cookie dough cheesecake mixture before it's decorated with swirls of fresh cream, a ton of chocolate chips, and some crushed cookies. Yum.
It's definitely a labor of love considering it takes 30 minutes to prep, two hours to cook, and then a further four and a half hours to cool.
But it's definitely worth your efforts as soon as you dig in. Plus – this decadent cheesecake comes in at just 316 calories per serving.
What could be better than a cookie dough cake? Um, adding brownies to the mix too!
Now, I'll admit, you'll definitely need a sweet tooth to get through this super sugary decadent treat, but oh my, if you have one this will literally be a thing of dreams.
Layers of brownie and edible cookie dough are stacked on top of each other, and tons of scrumptious chocolate chips are thrown in along the way.
The entire cake is then doused in a delicious and creamy cookie dough frosting before you squish as many chocolate chips as possible around the cake.
And you'll be surprised to learn that a cake this amazing is actually super easy and quick to make!
Cookie dough cake is a very delicious dessert option, but some it's a little bit too sweet. Of course, as always, there is a solution to ensure that you can still get your cookie-cake fix.
This scrumptious recipe adds peanut butter to the cookie dough mix to give it that hit of saltiness that combats that sickly sweet taste.
And wow. This really is a spectacular cake! You'll ditch the traditional layer of frosting between two slices of rich and moist chocolate cake and substitute it for a large hearty thich portion of peanut butter cookie dough.
Then the lip-licking chocolate ganache and crushed up Reese's Pieces really elevates it to a whole other level.
This triple layer cookie cake is three times the fun and three times tastier than anything else you've ever tried.
When you're stuck on your favorite dessert, this is the perfect option to go for as it incorporates three of your favorite options all into one.
You'll start off with a double chocolate cookie layer stuffed with chocolate chip cookies, then you'll add a light and luscious creamy vanilla frosting.
Next comes a classic chocolate chip cookie dough layer, yet another layer of frosting, and then to top everything off you'll have a layer of moist and scrumptious funfetti cake, before adding, you guessed it, even more velvety smooth vanilla frosting.
Honestly, this is so worth the effort that it requires. Not only does it taste absolutely phenomenal but it has such an amazing appearance that is sure to impress all your guests…if you can bear to share!
And then last, but by no means least, we have these stunning rich and moist chocolatey cupcakes that are stuffed with a surprise edible cookie dough center and then topped with pretty vanilla bean buttercream piping.
These are perfect for a delicious snack or bite-sized cakes for birthday parties. Or even to just improve a dark and dreary Monday morning!
Top Tip – the trick to these bite-sized blessings is to really be generous with the helping of edible cookie dough.
They'll take around 30 minutes to prep and about 20 minutes to cook, so I'd say they'll take a little over an hour and a half to be ready when you include cooling and decorating time.
Keeping a cool and patient head will be difficult with these bad boys – at least you can lick the bowls while you wait!
Final Thoughts
Cookie dough is one of those treats that you can't say no to – incorporate into cake and then you've got a really indulgent treat on your hands.
As you can see from this article, there is no end to the different recipes that you can try!
Now comes the hard part…deciding which recipe to try first!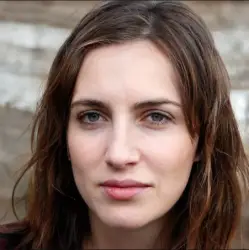 Latest posts by Anna Ingham
(see all)