A really fun way of making something sweet and delicious for a loved one's birthday (or even your own special day) is by baking a sheet cake.
A sheet cake is one layer of sponge along with frosting, making it a little easier than a regular cake. This is because you bake it in one sheet pan and then add the topping.
You also do not need to add lots of intricate decoration either, making it a wonderful idea for those who are not as confident with their baking. However, it is also a quick and tasty option too!
If you are looking for inspiration, then look no further. Here we have 15 of the best birthday sheet cake recipes to try today. 
We thought we would start this list off with this delicious easy birthday sheet cake. The light vanilla sponge is topped with vanilla and chocolate-flavored frosting. 
However, what really makes it a birthday sheet cake is the unsweetened sprinkles.
While you can just cover the whole of the top with sprinkles, this recipe only places them on top at the sides. It makes it look quite fun – yet it gives some people the option not to have any sprinkles at all.
Whether you are short on time, or you do not feel confident when it comes to baking, a cake mix is always a great option. 
This recipe uses a cake mix to create a deliciously wonderful birthday sheet cake. In fact, this one uses a particular cake mix to produce a white cake, which can be difficult to do as an at-home baker.
Add white frosting and sprinkles to finish off this delightful birthday sheet cake. You can also pop some candles on top too. 
While a good option is to always choose vanilla frosting, another idea is to go with lemon. The flavor of lemon is both sweet and tart, making it a delicious accompaniment to the light sponge.
To add the lemon to the frosting you will want to use lemon juice. This brings acidity to the frosting that something like extract or flavoring cannot. 
Instead of just using sprinkles to finish the cake off, why not go all-out and choose other fun toppings too? This can be chocolate shavings, berries, or even chocolate chips.
While this sheet cake does not 'scream' birthday, it will be great for those who would not prefer sprinkles or chocolate. We are different, after all. 
This sheet cake recipe includes carrots, coconut, and cinnamon. It is decadent and rich while also offering some elegance to the day.
To top it off, peel carrots into curls to create decoration – plus, it can be eaten and is healthy to boot!
English baker, Nigella Lawson, is known for her tasty desserts. This American-inspired sheet cake is a must-bake for anyone who loves chocolate. 
It is rich in chocolate and ever so moist. Both the sponge itself and the frosting are made from chocolate.
To make this sheet cake stand out, choose some fun sprinkles. Bright colors will stand out from the deep brown of the chocolate frosting, but white will also look really good.
If you are wanting to create a sheet cake that also has a hint of nostalgia, then this yellow birthday sheet cake is going to be right up your street.
Not only will this pack a punch on the day when it comes to its vanilla flavor, but the use of confetti sprinkles adds to the fun.
This recipe uses cake mix, but you can also make your own.
Whether you need a sheet cake for a birthday or want to make something to feed a large number of people, this easy sheet cake will do the trick.
It takes 30 mins to create all together and involves making a really chocolatey frosting. However, it is not just chocolate – oh no! It includes espresso too for a delicious coffee kick.
Add some sprinkles to create a wonderful birthday sheet cake.
All of the chocolate lovers out there, rejoice! This incredibly chocolatey Texas sheet cake has been created for those who cannot get enough chocolate.
What you will find is that it is thinner compared to some other sheet cakes, so it will bake much quicker. This means you need to keep your eye on it to avoid it burning.
Yeah, you heard that right. This recipe includes using cream soda. It helps to lighten the sponge, as well as flavor it.
The frosting has a sour strawberry flavor to it too which adds some oomph. This makes this cake a great addition to a child's birthday party. Just don't forget to add the sprinkles and candles too.
If you don't mind your child drinking something sugary, serve it with a glass of fizzy cream soda. 
This classic birthday sheet cake includes having the 'confetti' running through the sponge. It looks like a lot of fun, especially when you cut the slice and reveal the colors.
What makes it even more classic is also adding the same colored sprinkles on top. If you think this is difficult to make, then follow the recipe to find out it is easy to bake!
Zucchini is a wonderful vegetable to use in bakes. Once they are grated, they can be used in the cake mix to add extra oomph and moistness.
Not only that, it is a really great way to get your kids to eat more veggies without them even knowing that they are doing it. Sneaky, ey?
The chocolate in the cake mix will hide any of the zucchini flavor, which is mild anyway. Top it with broken pistachios for a salty taste. This blends nicely with the chocolate too.
If you know somebody who loves strawberries and the color pink, then they will fall in love with this pretty birthday sheet cake. 
The sponge itself is pink, and it involves adding a white frosting to compliment the pink, as well as fresh strawberries to garnish it.
It is both sweet and fancy, yet the sourness of the fresh strawberries and buttercream brings it all together.
If you want to add a touch of birthday character to it, use pink and white sprinkles instead of chopped strawberries.
This chocolate sheet cake will have you craving S'mores. It is full of chopped pecans, marshmallows, chocolate – and more chocolate!
While it may be a little tricky to cut (so much gooey goodness), you will find that each piece of cake is bound to be eaten. Sorry, no leftovers with this one.
However, while it does not involve adding the sprinkles, it is great for those who would rather have an indulgent birthday treat than an all-out in-your-face birthday cake. 
Children and adults alike will enjoy looking at and eating this tie-dye birthday sheet cake. It looks like a lot of fun and has the right amount of sweetness to not be too sickly.
While it looks difficult to put together, it is actually really simple. However, you may want some skills in the kitchen.
This is because you will be making various different colored batches of frosting and cake mix in order to create the desired effect. 
Just don't forget to add the SweeTARTS!
Lastly, let's talk about this amazingly moist and decadent sheet cake. This is for those who love to eat chocolate cake. It involves adding a lot of chocolate frosting on top, but you can cater this to however much you want to add.
It is very easy to make too. If you normally go for a boxed cake mix, then you will really like this easy sheet cake recipe.
Add a touch of sprinkles too. It will add the birthday factor without going over the top.
Final Thoughts
When it comes to an important celebration like a birthday, it is always a great excuse to do some baking. A sheet cake is a really fun way to express creativity. It also means that you can go that extra mile when it comes to bright colors and flavors.
Hopefully, you have been inspired by the above list. With so many different recipe ideas to choose from, we will not blame you if you are not sure where to start!
If you enjoyed this article, why not check out the other recipes on the website? We have lots of tasty recipes for you to try out today.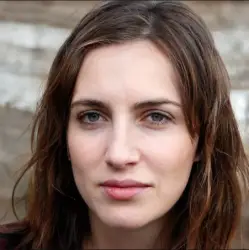 Latest posts by Anna Ingham
(see all)