Cream cheese is perhaps one of the most ingenious culinary inventions of recent years. It is incredibly versatile, and can easily be added to all kinds of recipes, both sweet and savory.
It can help to add a great sense of maturity to all kinds of sweet treats to make them totally delectable in every way. 
Naturally, because there are so many unique ways to make use of cream cheese, this also means that there are countless recipes that make use of it across the web. This is likely why you are here reading this right now.
If so, you have come to the perfect place, because today we are going to show you 10 of our absolute favorite cream cheese dessert recipes that you can easily try right now! 
There are some real surprises all across this list, so make sure to dive in right now, because we can guarantee that your mouth will be watering in next to no time at all!
Why not make the cream cheese the star of the show, like in this fabulous recipe that combines the glory of cream cheese with the perennial favorite of chocolate?
Brownies are already some of the most beloved sweet treats, so imagine how much better they can taste when combined with some extra cream cheese.
Not only does this recipe make great use of the flavors of cream cheese, but it also takes full advantage of the distinct visual difference between chocolate and cream cheese to create swirl-patterned brownies that look just as good as they taste. 
You can also easily adapt this recipe, however you see fit, to make it gluten-free, which is incredibly important for catering to anyone with specific dietary needs.
We couldn't get over how great these brownies tasted and looked, and they quickly proved to be favorites at any parties we served them at. 
You may not have ever realized it before, but cream cheese actually combines effortlessly with the taste of lemon.
The slightly mature and bitter taste of cream cheese naturally combines and melds with the sharp and tangy taste of lemon to create chewy cookies that practically melt in the mouth.
Every single bite you take of these cookies, you will be met with an incredibly moist texture thanks to the cream cheese.
The way that the tangy bite of the lemon surprises your tastebuds with every single bite only serves to further heighten the pleasure of indulging on these cookies.
This recipe is taken a level above similar recipes because it makes use of actual juice squeezed from fresh lemons instead of basic lemon concentrate, which helps to make them even zestier.
That's right. You read that correctly. With this awesome recipe, you can easily create a moreish Oreo cheesecake that has all of the flavor and texture you expect but requires no baking at all! 
This means that you can easily give your oven some time off, and yet still indulge in a delightful dessert that everyone at the dinner table will totally love.
In place of using your oven, this recipe instead requires that you simply place your finished cheesecake in the fridge for around three hours.
This allows the cream cheese to firm up, which helps to give it that perfect cheesecake texture that baking would normally provide.
Perhaps best of all, this recipe actually requires very few ingredients, thanks to the fact that it takes full advantage of the creaminess of cream cheese to create the perfect texture without baking.
Of course, carrot cake and cream cheese were basically made for one another.
The taste of cream cheese very often makes people think of the humble delight of carrot cake, but imagine if you could experience that delightful combination of iconic flavors in a totally new form. 
Luckily, thanks to this mind-blowing recipe, you can do just that. If you thought that carrot cake was delicious enough, just wait until you try out carrot cake doughnuts.
These amazing and compact carrot cake doughnuts are glazed with a large helping of cream cheese, to make every bite as delicious as you expect it to be. 
And we also loved how surprisingly easy these doughnuts were to make.
Other doughnut recipes that we have come across in the past have posed quite a challenge, so this recipe should go down as an absolute treat amongst any avid bakers!
What if you could combine the sheer beauty and glory of cheesecake with the humble shape of a muffin?
This dream might actually be closer to reality than you may think, thanks to this ingenious recipe from Dinners, Dishes, & Desserts. 
Of course, being part cheesecake, these muffins are incredibly soft, and practically melt apart in your mouth.
They also feature a marble design that highlights the contrast between the cream cheese and chocolate flavors, making every bite seem even more exciting. 
And the package is finished off with a scattering of chocolate chips that are lovingly spread throughout the mixture. 
These muffins are easily just as fun to make as they are to eat, so try them now! 
Fall is, of course, a time of year that is basically epitomized by the look and taste of pumpkin.
We all love infusing a bit of pumpkin spice flavor into our favorite drinks and desserts at this time of year, but sometimes it's nice just to focus entirely on the taste of fresh pumpkin.
Save for eating pumpkin directly, what could possibly be better than enjoying the flavor of pumpkin through some delicious and freshly baked cake roll? Of all of the cake roll recipes (see also: 10 Amazing Cake Roll Recipes You'll Love To Make)across the internet, this has to be our favorite.
Folded through the center of the roll is a thick layer of cream cheese, fluffed to perfection to make every bite of cake more akin to a bite of heaven! 
Somehow managing to straddle the line between a brownie and a cookie, this amazing and genius recipe is one that you won't want to miss the opportunity to try out for yourself. 
These cookies are layered with simple delights to make every bite something to remember.
The central layer has a slightly gooey and melting consistency rather akin to a brownie, and this central layer is caked between two thin cookie layers which help to add a crunchiness.
And of course, no good cookie treat would truly be complete without the inclusion of some chocolate chips, and this recipe definitely does not hold back on them. 
We've already discussed just how perfect the marriage between cream cheese and carrot cake is, and it makes perfect sense why carrot cake is such a favorite treat of people across the world all throughout the year. 
As such, this means that carrot cake served at parties can run out very quickly.
So if you want to serve some delicious carrot cake at your next function or dinner party, make sure to try out this recipe, which will show you how to create small carrot cake treats that can easily be served out and shared amongst plenty of guests. 
We were actually surprised at how easy these cake pops were to make, and how delicious each and every one turned out to be.
Churros are already one of the most delicious sweet treats in the world. Everyone loves churros thanks to their unique texture and the plenty of cinnamon and sugar that is piled onto them.
However, when combined with a little bit of cream cheese, churros can easily become a different beast entirely.
These cream cheese churro rollups will fill your mouth with cinnamon flavor and goodness, but also then match that fiery cinnamon with plenty of cream cheese that is soft enough to contrast with the crispy outer texture of the churros. 
We couldn't get enough of these sweet treats once we'd made them, so make sure to make a large batch if catering for a party or social function, because they will go down a treat. 
Want an awesome side dessert that you can easily serve up at a dinner party of your own?
Then look no further than this deconstructed cheesecake fruit salad that combines together all of the best parts of a freshly baked cheesecake with a medley of fresh berries to create the fruit salad of your dreams. 
The look of this dessert should be enough to get your guests' mouths watering because the look of the crispy crumb bottom of the salad is enough to fill your mind with the impression of just how good it will feel to eat this dessert. 
And it really does taste just as good as it looks.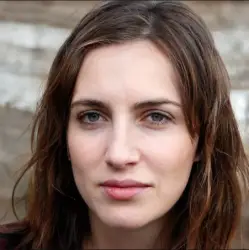 Latest posts by Anna Ingham
(see all)