The Super Bowl is the perfect time to hang out with friends and family, watch some good Football, and, of course, enjoy some good snack foods.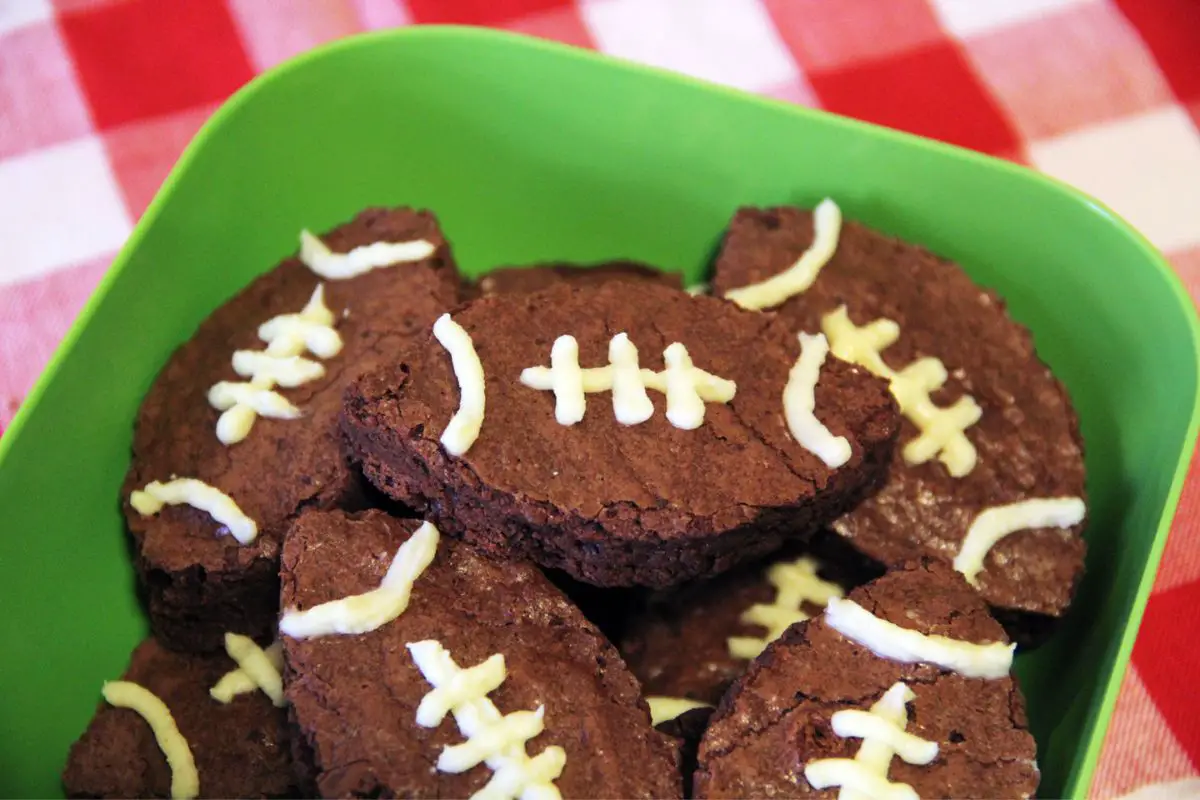 Now, many people might be inclined to make something a little more savory as a snack when watching the Super Bowl.
The 'perfect hot wings' and, the 'best pizzas', or 'best quesos', are all things that you've probably searched for.
However, it feels like dessert snacks have gotten a little sidelined in recent years for their more savory counterparts.
And that's a shame because there are many recipes out there that can balance the savory with the sweet to deliver a perfect mouthful while watching sports.
However, considering that savory foods have hogged the limelight for so long, finding the right place to start with Super Bowl desserts can be a tall order.
Without this guide, that is!
If you're looking to make the most out of your food when watching the NFL, then this guide will be your best friend!
Let's start this list with a recipe that is on-theme for the day!
Everybody loves a good cheesecake recipe, that's no secret. And everybody loves a good cupcake-sized cheesecake, for easy eating and sharing.
So, what happens when you garnish said mini cheesecake with a strawberry topping, complete with a strawberry, perfectly decorated to look like a football?
Well, you get something like this: An amazing little Super Bowl-ready dessert for you, your friends, and your family to enjoy!
Just make sure to thoroughly wash the strawberries before you start covering them in chocolate, and you'll be good to go!
Like cheesecakes, brownies are a staple dessert for pretty much any kind of social gathering, and the Super Bowl is no different. All it takes is just a little extra topping to get them just right.
So, of course, could it be anything else, but some good old-fashioned marshmallow on top?
S'mores are one of the oldest recipes in the book, over a hundred years old, and almost certainly from the American Scouts of the early 20th century.
So, it's arguably just as much an icon of America as the Super Bowl is. No wonder this recipe is so popular!
Whoopie pies have long been a favorite dessert across the country. Their soft, creamy filling is just like an Oreo. Only here, it's sandwiched between two cake slices to make a delicious and soft bite with every mouthful.
And, of course, it is for the Super Bowl, so of course we've also found whoopie pies that are made to look like footballs.
Just look at these little guys! They're so cute! It's almost a shame that they have to be eaten.
But that's just it. Almost.
Skillets are arguably one of the most popular ways of cooking up a savory meal in modern homes these days. However, they are perfect for many deep-pan dessert recipes too.
For the best result, make sure to start cutting this dish up while it is still warm, for that oozy chocolatey texture and flavor. It's sure to be a hit.
(Just make sure to wear gloves when holding this STILL-HOT skillet!)
So, if the skillet hasn't already been taken to make a deep-crust pizza for the Super Bowl, you know what you can put in it instead!
The Super Bowl is arguably that time of the year when it's okay to pig out a little with your food. Let the dieting plan go for a day or two, and just eat the best of the best food.
However, what if we told you that you could both have your cake (or truffle, in this case) and eat it?
Well, you'd probably have something like this avocado-based chocolate truffle.
Gorgeously smooth and rich on the inside, this recipe includes a healthy helping of avocados that have been thrown into the mix.
Not only do they make the dish that much more healthy, but they also help get that silky smooth texture on the inside!
Ah, the humble slab pie. Relatively easy to make, oh-so-sweet, and perfect for feeding large crowds. Doesn't it just sound like it's perfect for the Super Bowl?
This particular recipe uses pears as its main source of sweetness, with a little help from some added sugar and frozen cranberries for good measure.
This can easily feed a crowd of 8 to 10 people, making it a great sweet side dish to put out alongside the fries, wings, and pretty much any food!
But we're not done with the slab pies just yet. Here, we've got another delicious take on this culinary classic.
Peanuts are prime food for salting, making them great for both savory and sweet dishes. Coincidently, it's also a feature that caramel is perfectly suited for. So, what do you do when you combine the two?
Well, you get a phenomenal dish like this!
What if, instead of having to worry about your cheesecake melting and causing a mess, you could instead keep it handy in a pocket egg roll?
Well, that's exactly what this next recipe does, and to amazing results!
For this, we wholeheartedly recommend making the strawberry jelly preservative that comes with the recipe. Is it necessary? Not really. But is it the perfect dip for this sweet dessert dish? Absolutely!
A whip pie has to be one of the easiest dessert dishes to make out there. Simply get your graham cracker base, fill it up with your favorite whipped topping, bake, and reap the rewards!
However, it's just a really tasty dessert to make, too. The filling is sublimely smooth and can be filled with pretty much any flavor of filling that you want.
Vanilla and chocolate are probably some of the most popular, but don't let that stop you from filling it with your favorite fruity mango/banana/passion fruit filling instead.
If you're looking for a dessert for the Super Bowl that will stand out from the more classic sweet treats that you make, this one is sure to grab your and everyone else's attention.
If you're looking for suggestions, we would recommend cooking this in a pan, to get that perfectly crispy base for this dessert.
We're back and with another brownie recipe to boot. However, this one has a few extras added to it to make it stand out!
For one thing, the number of toppings used here is off the charts, with marshmallows, salted almonds, and caramel thrown into this super-sweet dessert.
However, combine that with a cast iron skillet that it's cooked in, and you have a brownie that is crispy on the bottom, and gorgeously fluffy in the middle and top!
M&Ms are the perfect snack to grab for pretty much any viewing experience, whether you're in the cinema, or at home, watching the Super Bowl.
Throw those in a good cookie bar recipe, and you have the perfect easy–to–make snack always handy.
Plus, you can use whatever kind of M&Ms are your favorite. Our personal favorite is a crispy M&M, but a peanut is also a stellar option!
Once again, we come back to brownies. We just can't get away from these little treats, can we?
However, when they're shaped and decorated to look like perfect little footballs, how could we not include these guys in this Super Bowl desserts guide?
While everyone loves a nice, thick, and crumbly cookie for snack time, we have a personal preference for the thin and crispy variety of baked snacks.
This recipe also creates an impressively big batch of these guys. So, you won't have to worry about not making enough.
That might be a bit of a lie. Because these cookies are so good, that they're almost certainly going to be gone before you even realize it!
So, here we are, at the last stop in our Super Bowl desserts list. And we've decided to end it with a recipe that is both simple and balances that savory and sweet palate that we mentioned before.
Popcorn is an immediate go-to food for the Super Bowl. However, combine that with a caramel glaze over your food, and you have what might just be the ultimate comfort snack for watching sports with!
Final Notes
So, there you have it.
As you can see, we love to have a variety of different desserts handy for when the time for the Super Bowl rolls around.
Whether it's super sweet, or a nice balance of savory and a classic dessert. We don't discriminate with our flavors.
However, we can assure you that every one of these recipes right here will be the perfect snack to chow down on as the Super Bowl opens.
Now, which one will you bake first?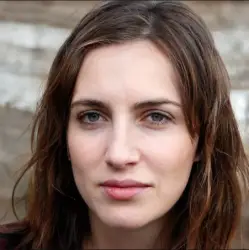 Latest posts by Anna Ingham
(see all)