When it comes to dinner parties, you want to impress your guests, right? And the best way to do so is to provide something unique and utterly delicious. And Puerto Rican desserts certainly check both boxes in this instance.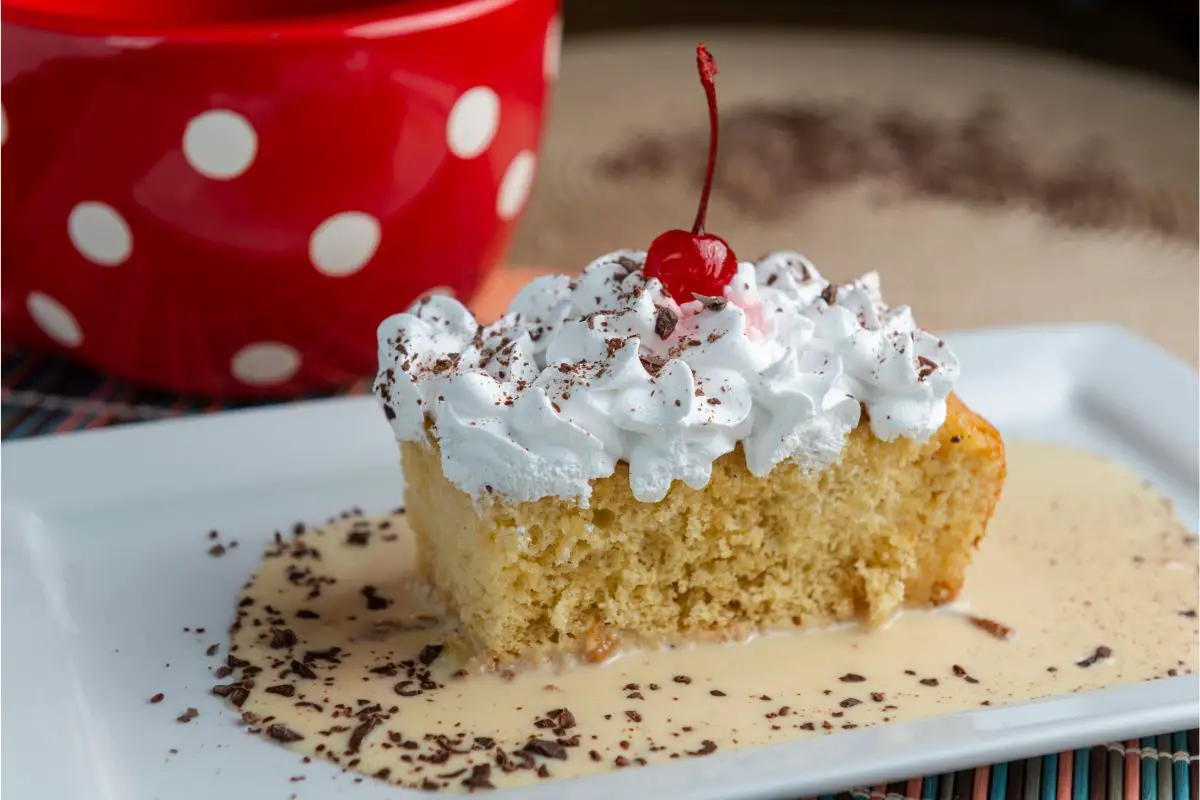 Below, we have some of the very best dessert options the country has to offer. So, why not go all out and throw your very own Carribean-themed dinner party that guests are sure to adore? 
This classic Puerto Rican dessert is a popular option in several different cuisines, and for good reason. It's so moist that it melts in your mouth and the flavors are phenomenal. 
And with evaporated milk, full-fat milk, and sweetened condensed milk all key ingredients in this scrumptious sponge, how could it ever be dry?
And if that wasn't enough, you'll also smother your dessert with a heavy whipping cream before sprinkling it with spices such as cinnamon. 
The hardest part of making this delightful dessert is waiting the three hours for it to set – other than the patience-related issues though, it's an absolute dream to make with a total preparation time of just 15 minutes. 
And the result. Oh my, the consistency is perfect and the flavors are amazing. It's creamy, nutty, and well-spiced. And you can even diversify it a bit should you wish.
You can even find pretty amazing Nutella versions if you're looking for a more chocolatey fix. 
Sweet, sticky, and filled to the brim with spices, this dessert is the perfect option to show off your culinary prowess.
Arroz con Dulce is such a hearty dish packed full of flavor with its variety of milk and aromatic spices such as cinnamon and nutmeg. 
The true skill to perfecting this cozy bowl of comfort food, however, is all in soaking the rice for ample time before cooking. 
Though it first originated in Spain, Quesito is a renowned dish in Puerto Rico that everybody adores. And your dinner guests will too. It's crunchy, flaky, moist, and just downright delicious.
Don't even get us started on the creamy and morish cream cheese filling, either. 
But the real showstopper of this dish is the ooey and gooey outer caramelized honey coating.
We recommend adding some extra honey to the top of the pastry while it's cooking too…you know, just for good measure. 
Budin is a tradition as old as time itself in Puerto Rico. And this stunning raisin bread pudding is sure to go down a treat at any dinner party. 
It can be somewhat of a labor of love to produce this dessert to its optimal standard, but it's well worth the effort once you start tucking into it. And receive all those compliments from your guests. 
Walk through the streets of Puerto Rico and enter any bakery, and these delightful treats will be on offer. And the good news here is that they are surprisingly easy to make at home. 
And boy, are they delicious. The pastry is golden brown, crispy, and flaky, and then as soon as you bite into them you are rewarded with a delectable fruity guava paste that will have you licking your lips and wishing for more. 
Stuffed yourself with starters and mains and are looking for something super scrumptious but fairly light for dessert? Then you can't go wrong with these bite-sized coconut macaroons. 
Crunchy on the outside, and soft and moist on the inside, you really couldn't ask for more.
And considering they take around just 20 minutes to make, you won't find an easier low-maintenance option that still tastes fantastic. 
We'll start this off by saying that this dessert sounds a whole lot nicer than it actually sounds. So don't be put off. It's essentially the flan version of a cheesecake. 
It's rich and creamy and has a tanginess to it that is absolutely divine. However, we'd definitely recommend making this ahead of time for any dinner party since the caramel preparation is quite difficult and time-consuming. 
However, your hard work is soon rewarded once you delve your spoon into this creamy and caramelly concoction. 
If there's anything that the Puerto Ricans certainly know how to do right, it's a creamy and delicious flan dessert. And this is sure to have all your dinner party guests falling head over heels in love. 
Moist and spongy cake meets creamy flan in this double-layered dessert. If you're looking for a very indulgent dessert then this is the option for you. 
Serve your guests these moist and crumbly shortbread cookies if you're hoping to impress. They are an easy crowd-pleaser that you can be sure everyone will enjoy. 
And the best part, they're so simple, quick, and easy to make. Don't worry, we won't tell if you don't! 
If you're looking to up the ante slightly, you can always opt to go all out with their decoration too! 
Thick, creamy, and silky-smooth, this custard is sure to be a hit with all your guests. This traditional Puerto Rican dessert is flavored to perfection.
The use of corn gives it an elevated and distinctive sweetness that when paired with the cinnamon and vanilla is like an explosion of deliciousness in your mouth. 
It's also super easy to make and uses just 4 simple ingredients. Who knew something so good could be such low-maintenance! 
Sure, this might seem far too simple for an extravagant dinner, but sometimes after a complicated entree, something more low-key is exactly what you need. And don't be fooled, this is still downright delectable. 
A smooth and creamy cube of cheese is paired with a slither of guava paste to give the perfect combination of sweetness and saltiness.
But if you'd like to up the ante for the salty flavor you can always add some crackers to the mix too. 
This dish is typically served with a steaming cup of cocoa too, so don't forget to offer some to your guests for a truly authentic Puerto Rican experience. 
No Puerto Rican trip is complete without walking around the bustling streets, fairs, and food markets. And something you'll always find on offer when doing so is Dulce De Ajonjoli.
So, remind your guests of this experience by making your own homemade version. 
The result is a honey-sugar combination filled with crispy and crunchy toasted sesame seeds. These bars are seriously addictive, though, so be warned, you might want to make a big batch.
We have a feeling your guests will be asking for second portions. 
Sweet potato and coconuts are two staples of Puerto Rico and they will be used to make a variety of different desserts. So, they make the perfect ingredient options for any Caribbean dinner party. 
And in this recipe, the ingredients are combined to make a delicious viscous mixture that can be molded into a bar. The dessert is a little bit savory, a little bit sweet, and very tasty. 
Please Note – Recipe is in Spanish but the webpage can be translated on your browser. 
Hosting a caribbean-themed party in the scorching heat? Then your guests are probably not going to want something heavy and starchy.
Instead, why not opt for something cool, refreshing, creamy, and just super scrumptious? 
This delightful dessert is actually relatively hard to describe. It's a little like a popsicle, a little like ice cream, and also like neither at the same time too.
It will all depend on the exact ingredients, but one thing remains the same – it's always a crowd pleaser. 
Final Thoughts 
As you can see, there are tons of amazing desserts that originate from Puerto Rico. Each unique in its own way, but all are super scrumptious and are sure to impress any guests that try them. 
Whether you're looking for something quick, easy, and simple, or something a little more complex to show off your amazing culinary skills, there is an option for you here in this list. 
So, now for the more difficult part…deciding which of these amazing recipes to try first! 
Frequently Asked Questions
What Is The Most Popular Dessert In Puerto Rico? 
Well, this will depend on who you ask. But it can definitely be argued that rice pudding is one of the most popular desserts in Puerto Rico. 
What Is The National Dessert Of Puerto Rico? 
Tembleque. It is a very traditional dessert served in this country. It is most popular during the Christmas season but it can be enjoyed year-round at most cafes and restaurants.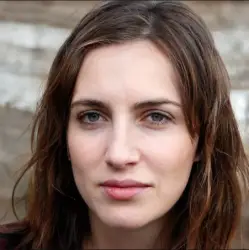 Latest posts by Anna Ingham
(see all)