When it comes to donuts, you're going to be spoiled for choice in what flavors you can have.
There are all kinds for you to enjoy, not to mention the delicious differences between types: ring donuts, ball donuts, and so on. However, one of the very best donut varieties is undoubtedly the maple donut!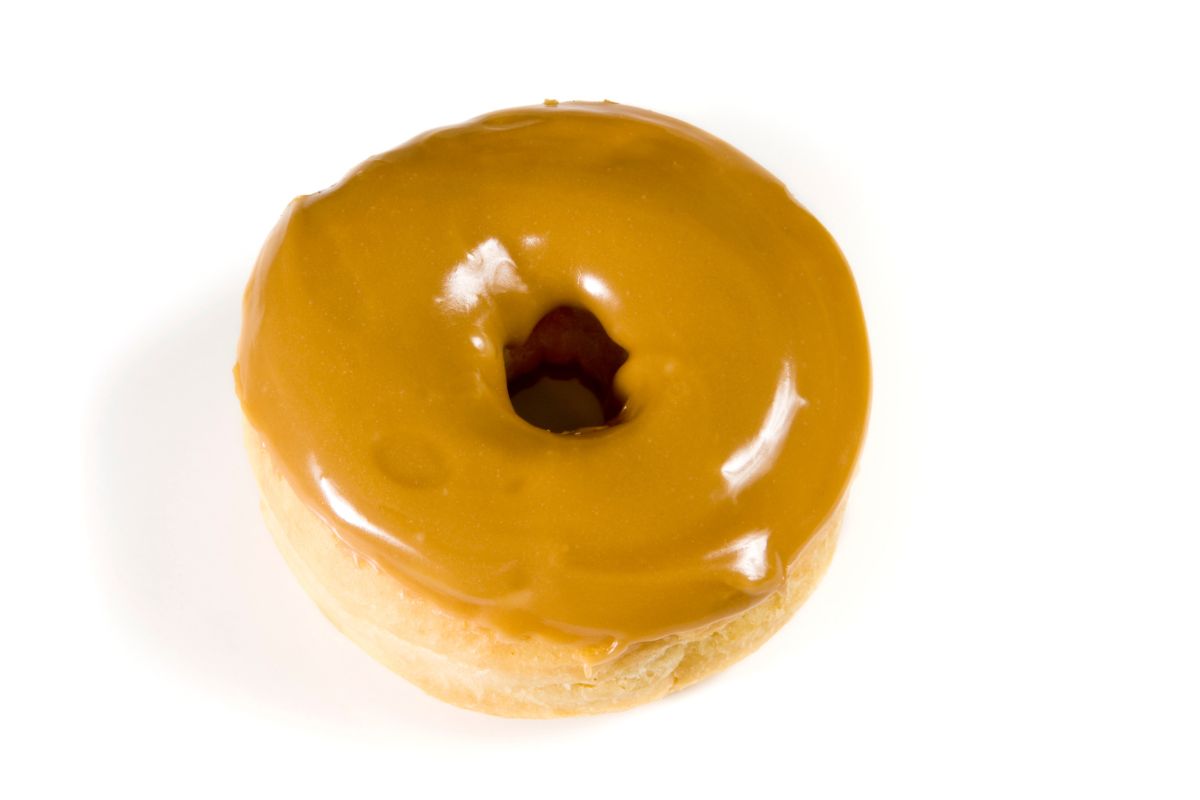 These delicious donuts use maple syrup for their fantastic maple flavoring, giving you the brilliant flavor that's somewhere between sickly caramel and lush buttered popcorn.
As a result, these donuts are perfectly sweet and unique. With that being said, with so many different types of maple donuts out there, it can often be difficult narrowing the options down to find the very tastiest…
Which is where we come in! In our delicious guide below, we've got the 10 best maple donuts recipes you will love.
However you like your donuts, you're sure to find a new maple-flavored favorite in our list. Read on!
10 Best Maple Donuts Recipes You Will Love
We're starting our list with a classic maple glazed donut, giving you a delicious cake-style donut that's been covered with a rich and thick maple glazing on top of it.
Perfectly sickly, and perfectly delicious, this is a great recipe for you to try! Even better, you can have the donuts ready in just 45 minutes. Quick and easy!
When it comes to the donuts themselves, they're actually spice-flavored, which makes these doughy treats contrast perfectly with the sweetness of the maple glazing.
The donuts get their spiciness and warmth from a variety of different ingredients, including ground cinnamon, ground nutmeg, and ground cloves.
This triple dose helps make the donuts pleasingly warm, but never too spicy that they're ruined!
After that, you've got the simple maple icing, which takes just 5 ingredients to make.
Better still, it's extra maple-flavored, because you can use a double dose of maple in it to make it extra sweet: pure maple syrup and maple extract.
The supremely sweet, caramel-like taste of maple goes perfectly with the nutty flavor of pecans, which is why you'll often see maple and pecans combined in various delicious pastries.
So, why not combine the two in a tasty pastry? This next recipe will tell you how to make perfect maple donuts with chopped pecans, the cake-like donuts all spicy and topped with sweet maple glaze and crunchy nuts.
Like with the previous recipe, the donuts have just the right amount of spiciness in them, thanks once again to nutmeg, cinnamon, and cloves. They give the cake-like treat a brilliant warmth, and it goes really well with the sweet maple.
Meanwhile, you're also making a maple pecan glaze that takes just 4 ingredients: maple syrup, chopped pecans, milk, and powdered sugar. Simple! However, be sure not to serve this to anyone with a nut allergy.
Our next recipe is a donut in a form you might not have suspected – a bar!
While you might usually like your donuts as rings or ball-shapes, donuts also work fantastically as long, doughy bars of deliciousness, and these maple-glazed ones are some of the best you'll find.
The bars are super simple to make, using a variety of baking staple ingredients such as vanilla extract, egg yolks, butter, and so on.
Meanwhile, the bars are covered in a thick maple glazing that simply oozes down them – tasty! This glaze couldn't be easier to make.
All you'll need is maple syrup and maple extract (a double dose of maple sweetness!), then some butter and powdered sugar.
This next pick is something for people who live at a high altitude. It may not occur to those who live closer to the ground, but people who live at high altitudes face some pretty tough baking conditions, since the air pressure is lower and so the moisture in your baking evaporates more quickly.
The result? Drier baked goods! Obviously, this isn't good for anybody, and so this high altitude recipe will help you make maple glazed donuts that are still deliciously moist and fluffy, thanks to specially-chosen ingredients.
Better still, you're getting a double dosage of maple sweetness with these, because the donuts themselves already include 3 tablespoons of pure maple syrup, making them perfectly maple flavored. Meanwhile, the sickly glaze then contains pure maple syrup too!
Of course, one of the most popular things to combine with maple is bacon.
It may not seem like the most obvious fit, given that maple is so sweet and bacon is so rich and savory, but this pairing has proved popular forever – especially with pancakes, bacon, and maple syrup.
However, this delicious recipe tells you how to make your own maple bacon donuts, with fluffy treats covered with a maple glaze and sprinklings of cooked, crispy bacon.
Better still, this recipe is very easy, requiring just 6 ingredients! You'll begin by frying your bacon until it's crisp, then making donuts out of refrigerated biscuits.
Meanwhile, you'll also make a fantastic glazing, whisking together a mixture of milk, maple syrup, and confectioner's sugar into something sweet and tasty.
Since maple donuts are so delicious, it's important that nobody misses out on them.
So, those who can't have gluten or dairy will love this recipe for maple donuts that are gluten-free and dairy-free, yet still have the same fantastic taste. Even better, they take just 15 minutes to prepare and then 12 minutes to cook!
In order for these maple donuts to be gluten-free, they use gluten-free baking powder and gluten-free vanilla extract in their ingredients, as well as an all-purpose gluten-free flour blend.
As for the dairy-free nature of the recipe, that's achieved thanks to the use of dairy-free milk, which should be easy to buy.
Another great form to enjoy your donuts in is as a "twist", which are like long donuts with all sorts of twists and turns, giving them plenty of texture and tastiness.
These treats will melt in your mouth, with perfectly rich yeasted donut flavoring and a sweet pure maple extract glaze on top of them.
In order to make these donuts in their iconic twisty shape, you'll first need to stretch your dough gently into a long rope.
After that, you fold the dough in half, then try to twist it around itself, pinching both ends together at the bottom. The end result is a donut like you've never seen it before – and it tastes great too!
If you're on the keto diet, which is focused on consuming low amounts of carbohydrates and high amounts of fat, then you'll want to be able to enjoy some delicious maple donuts yourself without breaking your diet rules.
Thankfully, you can! With this recipe, you make maple donuts that are low in carbs, gluten-free, and sugar-free.
Taking a total of just 35 minutes, these keto maple donuts are quick and easy, making them the ideal dessert treat to whip-up in an evening.
They've got the perfect texture, too, with a slight crispness on the outside, a wonderful softness on their inside, and then a creamy and sweet maple frosting topping it all off.
If you want a maple donut in a slightly smaller form, then these maple bacon donut bites are the perfect solution.
If you just want a small snack to have at lunch, or you're catering for a party where the guests are going to keep coming back for more, then these are ideal. Even better, these are simple and quick to make!
Each donut bite is a little ball of deliciousness, and they've got a fantastic glazing that uses both maple syrup and cooked, crumbled bits of maple-flavored crispy bacon.
The donuts are so soft and fluffy, while the crispy bacon on top provides the ultimate contrast, giving you a texture fusion that's incredibly tasty.
We're finishing our list with something even more unique, whiskey maple brioche donuts! Each of these ball-shaped donuts is perfectly scrumptious and totally in a world of its own, thanks to the dazzling flavors on show.
For example, each donut takes the form of brioche, rather than what donuts are typically made out of. Soft and lightly sweet, brioche lends itself to donuts brilliantly.
Meanwhile, the donuts are topped with a cinnamon and sugar topping, which gives each of them a hint of spicy warmth.
But we can't forget the filling…Each of these wonderful brioche donuts is filled with a whiskey maple mixture.
Balancing the sweetness of the maple with the richness and spice of whiskey, you get a filling that will have you coming back for more.
Final Thoughts
Maple donuts are terrifically tasty, with their doughy goodness and sweet maple. Find the best recipes with our guide!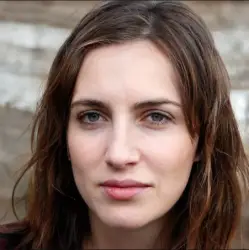 Latest posts by Anna Ingham
(see all)