We all love a good donut every now and then, and part of the reason they make for such delicious snacks is because of the sheer variety that they come in.
With donuts, you're going to be spoiled for choice, since they're available in practically every flavor you can imagine.
You want a strawberry donut? Done! You want a carrot donut? You've got it! However, one of the most overlooked, yet most delicious, donut flavors is honey.
Honey is a beautifully sweet, sticky treat that's totally unique. Honey can come in all sorts of subtle flavor variations, with some honeys being fruity, while others can be nutty, spicy, woody, and so on.
You can even get some honeys that have a hint of smokiness to them! Regardless of their subtle flavors, though, they all share the same fact: they're delicious and sweet. 
In our tasty guide below, we've got the 10 best honey donut recipes that you will simply love.
Whatever your tastes, you're sure to find honey donut recipes in our list that become future favorites and keep you coming back for more. Read on! 
10 Best Honey Donuts Recipes You Will Love
We're starting our list off with perhaps the most classic type of honey donut there is – the honey glazed donut.
Glazings are an incredibly important part of donuts, often giving them a lot of their flavor, and definitely giving them more textural variety.
Honey is the ideal glaze , because it's already smooth and sticky, as well as being packed with sweet flavor.
The donuts in this recipe are totally quick and easy to make, using only a handful of traditional baking staples as their ingredients.
For example, you'll need common donut ingredients such as baking powder, flour, vanilla extract, and so on. 
However, you'll also be adding a tablespoon of honey into the actual donut mixture itself.
When paired with the honey glazing, this means you're getting a double dose of sweet honey flavoring in each sweet treat!
Speaking of the honey glazing, you may be surprised to find that it isn't just a case of drizzling honey over the donut! Instead, you'll be mixing a glaze yourself.
However, it's incredibly simple! All you have to combine is milk, honey, and powdered sugar, then beat the mixture until it's smooth.
Our next pick is the recipe for these wonderfully soft and fluffy honey donuts, each of them covered in a mouth watering vanilla honey glaze.
That's right, the glaze this time combines both vanilla and honey, giving you two equally sweet and equally delicious flavors in one perfect coating. 
You'll need another handful of traditional baking staples for the donut's ingredients, although once again the donuts include some honey to give you double dosage of sweet goodness.
On top of that, cinnamon is also used as an ingredient, which gives each donut a subtle kick of warmth and spice.
Spice goes especially well with the sweetness of honey, but it doesn't overwhelm the sweet treats at all.
Meanwhile, the vanilla honey glaze is totally simple to throw together, yet makes a huge difference to the donuts.
You need just 4 ingredients: honey, vanilla bean paste, milk, and powdered sugar. They're all combined in a bowl, then the donuts are dipped in it and the glaze is left to set for a while before enjoying.
This next recipe will give you a touch of delicious Greek cuisine. Now, if there's anybody who knows anything about how to use honey, it's the Greeks!
Greece has been deeply linked to honey since antiquity, using it as the first traditional sweetener. As a result, you can bet that these honey and walnut donuts are the bee's knees (if you'll excuse the pun!)
As you'll have noticed, these Greek donuts (also known as "loukoumades") have walnuts  as part of their garnish, and the rich nuttiness of these pairs perfectly with the sweet and sticky honey.
As well as walnuts, there's also a garnish of cinnamon powder, which gives the snacks a hint of warm spiciness.
Meanwhile, the recipe also tells you how to make a deliciously rich chocolate sauce to dip the donuts in, which takes them one step even further in terms of tastiness.
The majority of recipes in our delicious list will use a pretty typical dough for their soft and fluffy donuts.
However, it's always a cool idea to mix things up and use a different kind of dough for these sweet treats, which is where this tasty recipe stands out.
Brioche is a wonderfully soft and subtly sweet type of bread that works wonders in both sweet and savory dishes alike, being very versatile.
Naturally, it makes for a great donut dough as well, and the dough is even easy to make, requiring just a small handful of ingredients.
Meanwhile, the honey glaze that makes these donuts even more delicious is somehow even simpler! All you'll need is honey, confectioners' sugar, and whole milk.
Donuts are certainly a delicious snack, but sometimes you'll wish they were a little more bite-sized. This is especially true if you're trying to cater for a party and you want lots of donuts to dish out to the guests!
This is where mini donuts come in, and this recipe tells you how to make terrifically tasty mini donuts that are covered in a mouth watering orange-honey glaze.
Orange and honey is a brilliant combination, with the sharp citrus tastiness of the orange pairing perfectly with the sweetness of the honey.
Naturally, the orange-honey glaze is a flavor match made in heaven, and it gets its orange flavoring from no less than THREE sources: grated orange zest, orange juice, and orange liqueur/rum.
Anybody who's had a takeout Indian curry will know all about cardamom – it's the seeds that you'll often find in your rice, and they have a fruity and spicy taste to them.
This next recipe embraces these tasty herbs by pairing them with a sweet honey donut, and the results are unsurprisingly delicious!
Cardamom itself is a little spicy, but it's not the only spice that you're going to be including as ingredients. In addition to it, you'll also need to add nutmeg and cinnamon into the donut mix.
These won't overwhelm the snack with spiciness, rather give it a hint of tummy-tickling warmth that pairs really well with the sweet and sticky honey flavoring.
Banana is another great flavor that goes really well with honey, which is why some people will often enjoy banana by drizzling it in honey!
The creaminess and sweetness of banana pair brilliantly with the sticky sweetness of honey, which is why this next recipe offers a must-try honey banana donut.
For the banana flavoring, these donuts need banana puree, which is made from around 4 bananas. That's plenty of fruitiness! Meanwhile, it gets its honey from the inclusion of half a cup of sweet honey.
Like previous recipes, this also throws some cinnamon into the mix, giving the tasty treats a pleasant hint of warm spiciness that will put a smile on your face – and a warmth in your stomach!
Honey donuts are so delicious that you want everybody to enjoy them.
However, since there are plenty of dietary restrictions that people might be under, it's always a good idea to make donuts in a way that can be inclusive to more people!
That's where this recipe for eggless honey donuts comes in.
In place of using egg with this recipe, you use kefir instead. If you've never come across kefir before, then it's a fermented milk drink that can be thick and creamy.
As a result, it's a great substitute for eggs, keeping your donuts light and fluffy!
Our next pick are these cruller donuts with a honey and lemon glaze. Cruller donuts hail from France, being donuts that have a softer and airier texture, as well as a crunchy exterior.
They're a refreshingly different type of donut, and they go really well with the flavors of honey and lemon.
Even better, they're totally easy to make! For their choux pastry, you'll only need 4 ingredients, and then the honey lemon glaze only takes 3. Simple!
We're finishing our list with something a little different! We've already stated the benefits of a brioche donut (they're delicious!), but these ones are special thanks to their filling.
Honey is one thing, but the inclusion of lavender really sets these apart, giving it a floral and fresh edge!
Final Thoughts
Honey donuts are a delicious treat, thanks to the sweet and sticky tastiness of honey. Find the best with our handy guide!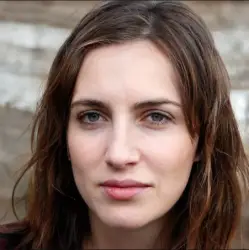 Latest posts by Anna Ingham
(see all)