Butterscotch cookies are a classic, and everybody loves them. They are easy to make (depending on the recipe), and are welcome at any get together. 
However, when deciding to make butterscotch cookies, it can be difficult to decide exactly what type you want to make.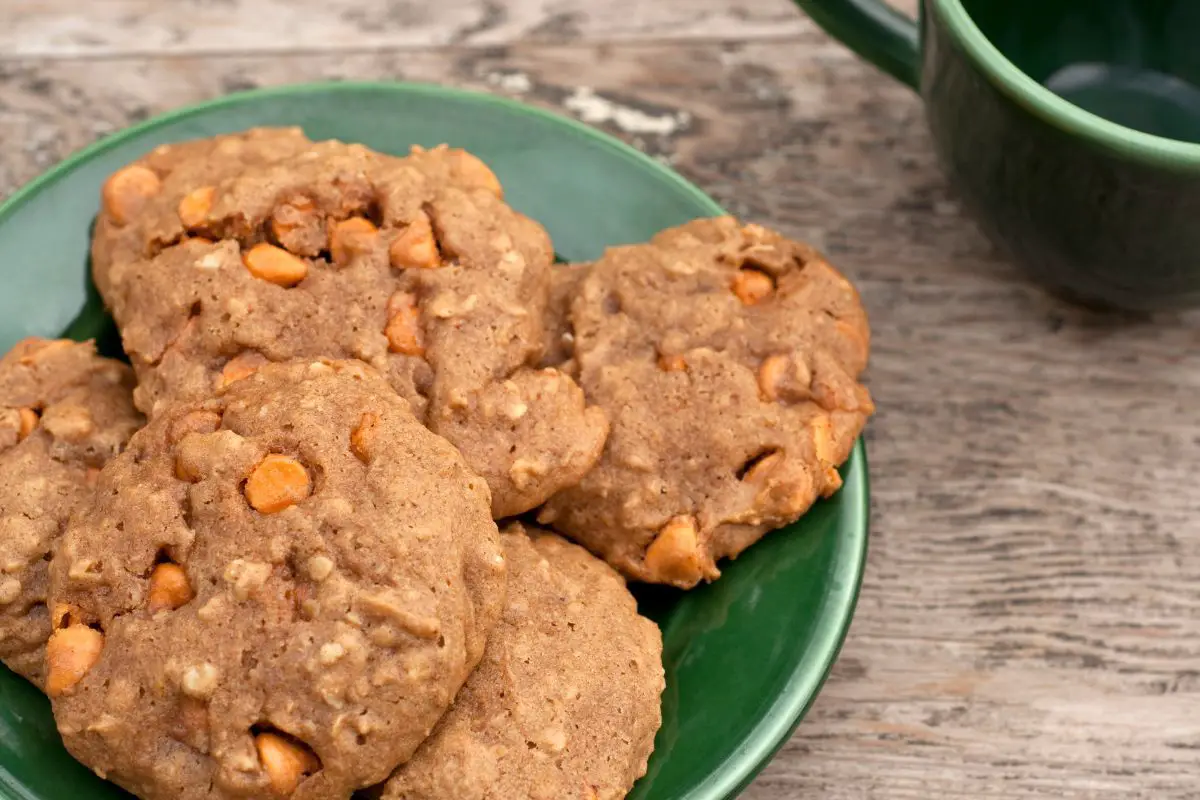 There are plain butterscotch cookies, chocolate chip, oatmeal, and so many other options to take into consideration. 
If you want to learn about some delightful butterscotch cookie recipes that you absolutely need to try, just keep reading.
We are going to cover some of the best on the internet that will suit everyone's needs and preferences – unless you don't like butterscotch. 
So, without further ado, let's jump in!
15 Best Butterscotch Cookies Recipes You Will Love
These butterscotch chip cookies are beyond delightful, and they are so easy to make.
The chips aren't chocolate, but a delightful and rich butterscotch that will be sure to melt in your mouth to perfection.
You only need around 20 minutes from start to finish, with a super easy prep, and just 11 minutes in the oven. 
Easy, quick, and so delicious, these butterscotch chip cookies will be sure to wow you and anyone who tries them.
Ingredients needed for this recipe include brown sugar, granulated sugar, vanilla extract, ground cinnamon, butterscotch chips, and all the baking classics like flour and butter. 
If you are looking for a butterscotch cookie recipe with a great crunch, then these puffed rice cereal butterscotch cookies will be perfect for you.
They only take 20 minutes to make, and will be a winner every single time.
This recipe gets some great flavor from the syrup that gets used, and gets topped with chocolate chips for decoration. 
You can skip the chocolate chips if you would like to focus on the butterscotch flavor alone.
The other simple ingredients you will need includes unsalted butter, puffed rice cereal, self-raising flour, and light brown soft sugar. 
These super simple butterscotch cookies are easy enough for anyone in the house to make.
You will need around 40 minutes in total, so it does take longer than other recipes mentioned here.
However, they are well worth it, and you will fall in love with every single bite. 
With all the usual suspects needed for baking you can have these cookies ready to go in no time. They are sweet, easy, and the perfect treat for a big event.
Dark brown sugar adds some delightful, rich flavor to any recipe, and this dark brown sugar butterscotch recipe is no different!
This recipe calls for you to make your own butterscotch rather than using chips, but this is super easy.
To make your own butterscotch, you simply need to mix together brown sugar and butter.
Some recipes may call for other added ingredients like salt, corn syrup, vanilla, or cream, but you can have a say in this. Don't let it be daunting, because it's super easy!
Vanilla goes with everything, right? Well, these delicious vanilla butterscotch cookies are a real winner, and bound to be a favorite.
All you need is 30 minutes, and you can be the most loved person in the neighborhood. 
You are going to need all the basic baking ingredients, including cream of tartar and plenty of sugar – you need enough to coat the dough balls!
At the end of it all, you will have a delightful treat.
If you are thinking that oats won't work, you would be wrong.
In fact, adding oats to your butterscotch cookies is a great idea, because not only does it add extra nutrients and roughage, but a great texture, too. 
You won't be able to get enough of these, and every other cookie that uses oats, too!
To bring everything together, you are going to need rolled oats, butterscotch chips, ground cinnamon, vanilla extract, and all the baking basics.
In the end, it might be difficult to stop eating these cookies.
Is there anything better than sinking your teeth into a fresh, soft, and warm cookie on any given day? No We didn't think so.
If you love that, then you will absolutely fall in love with this old-fashioned soft butterscotch cookie recipe. 
They are sizable and soft, and will make you want to enjoy them with a glass of your favorite drink.
What's even better is that you need less than half an hour to throw everything together and bake, so you can make these on a whim and enjoy them any day of the week!
If you don't wait for these cookies to cool down, they can be ready in as little as 20 minutes!
Of course, we would suggest you let them cool down, because hot butterscotch chips can be unpleasant, to say the least. 
You get some great vanilla flavor from this quick butterscotch cookie recipe, and the brown sugar is great for adding extra depth.
It's difficult to top a recipe that is quick and easy, because there is nothing fancy in these. They are just plain old (delicious) butterscotch cookies.
If you want to add more flavors to your butterscotch cookies, then consider adding chocolate chips. It's easy and quick, and the flavors work together like a dream.
This particular recipe even calls for chopped pecans, but you don't need to include those if you are not a fan of nuts. 
You can add a sprinkling of sea salt, too, to really make the sweetness of this cookie pop.
Just make sure you use semi-sweet chocolate chips, or else you might experience sweet overload! 
Yes, you read that right – butternut in a butterscotch cookie! You can use sweet potatoes and zucchinis in cakes, so why not use butternut in cookies?
While this might sound like an odd combination, you need to believe us when we say it really works. 
You use a butternut squash purée to bring in some of that refreshing flavor, and you can also add pumpkin pie spice to bring it all together.
The rosemary in this recipe gives the cookies a fantastic aroma, as if you needed any more convincing.  
If you want butterscotch cookies that will warm you, mind, body, and soul, try these. This recipe will take around an hour, but the wait will be well worth it.
With ingredients like vanilla, nutmeg, and ground cinnamon, you are going to want to enjoy these cookies in the winter. 
With such an easy recipe, there's no way you can't love it. You could add chocolate chips to it if you like, but we think it is perfect just as it is.
Soft and chewy butterscotch cookies are among the ultimate comfort foods, right? Well, you can make your own in half an hour, and enjoy them for days to come.
You will be using butterscotch chips to get some cookies that you will never want to stop eating. 
It's easy, it's quick, what are you waiting for?
Salt is a great ingredient to add to all your favorite desserts if you really want the sweetness to pop.
For the best results, you should try to get your hands on flaky salt to sprinkle on top – this will not only look great, but have a better mouthfeel. 
This recipe calls for additional butterscotch chips to use to top your cookies, but this is completely optional.
If you prefer not to, then you do whatever you would like!
Step aside, kids – these cookies are for the adults. Not really, but they might not like the flavor much, anyway.
This recipe calls for some of the best ingredients you could ask for, like Jim Beam Honey Bourbon, butterscotch chips, and rolled oats. 
In around half an hour, you could have some of the best butterscotch cookies you have ever tasted. 
Do you love chocolate cookies and butterscotch? What about sea salt on your desserts?
Perfect! This recipe calls for all of the above, and you will never regret taking the time to make it. In 30 minutes, you will have some truly delightful desserts to sink your teeth into. 
Cocoa powder, vanilla, butterscotch chips, and brown sugar are just a few of the ingredients you are going to need, so get shopping!
Final Thoughts
What are you waiting for? There are 15 mouthwatering butterscotch cookie recipes up there just waiting to be made.
Let us know which one is your favorite, and if you have any of your own butterscotch recipes you have created!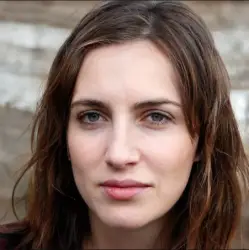 Latest posts by Anna Ingham
(see all)