Cream cheese cookies should be incredibly easy and rewarding to make. They can be quickly created making them ideal for a last-minute treat or a potluck when you only have a few pantry ingredients available.
These cookies should have a chewy center with a texture similar to that of a coconut macaroon. Then the edges are golden brown and buttery that should crumble when bitten into while the taste should have a tasty tang to it.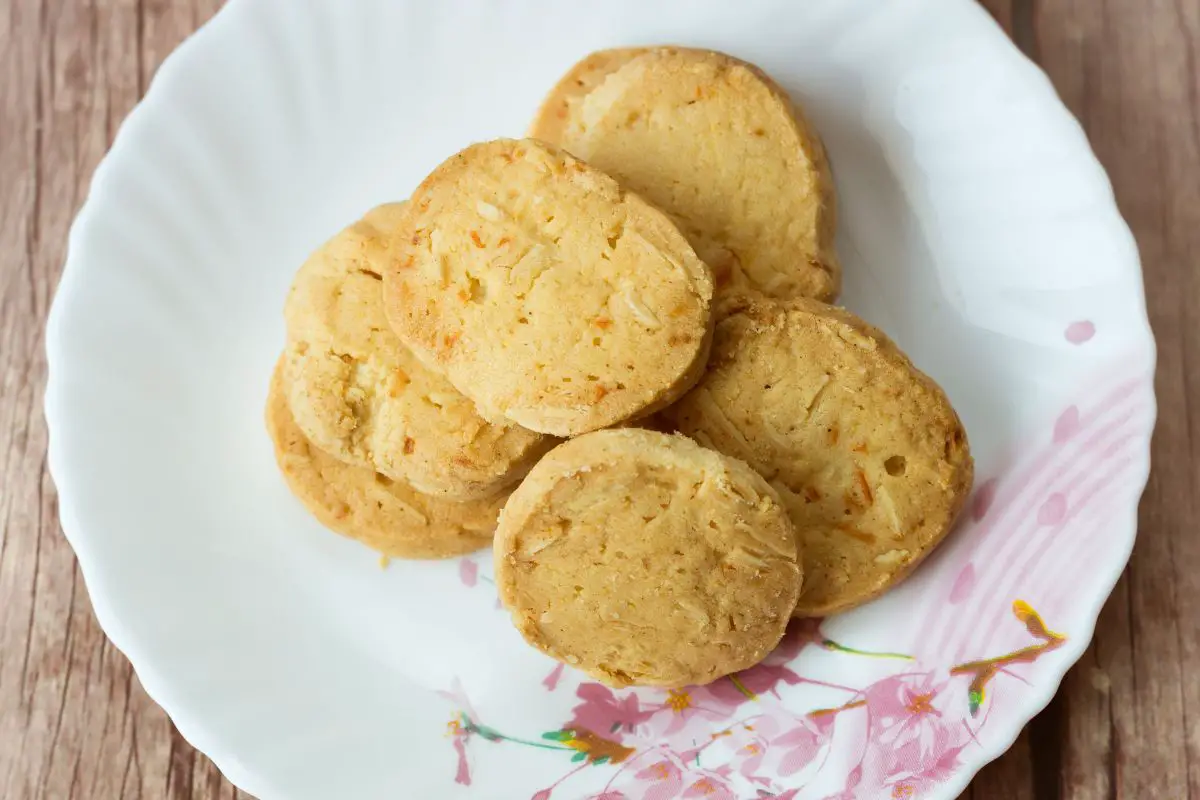 In this guide, we will detail eight of the best cream cheese recipes you must try. These will include polish cream cheese cookies, chocolate chip ones, and those with cinnamon sugar or flavored with lemon.
Fluffy Cream Cheese Cookies
Best Cream Cheese Cookies
Pillow Soft Cream Cheese Cookies
Cinnamon Cream Cheese Cookies
Soft Lemon Cream Cheese Cookies
Melt In Your Mouth Cream Cheese Cookies
Cream Cheese Chocolate Chip Cookies
Polish Cream Cheese Cookies
While cream cheese is used in carrot cake and red velvet cake, using it simply in cookies is very rewarding.
The best cream cheese cookies should be fluffy and simply melt in your mouth with a tiny hint of vanilla yet a delicious tang which comes from the cream cheese. 
Start by sieving and then whisking together flour, salt, and baking powder and setting the bowl aside.
In another bowl, cream together the cream cheese and butter either with an electric hand mixer or a stand mixer that has been fitted with a paddle attachment. 
Add the granulated sugar to the butter mixture and then beat it all together until it becomes fluffy and light.
Next, add the egg and vanilla extract to gently mix until just combined, scrape down the bowl and give it another mix.
Combine the two mixtures then cover the bowl with plastic wrap and chill it for over an hour in the refrigerator.
Portion out the dough into two-tablespoon-sized pieces and carefully roll them out with damp hands then bake until the edges have set.
With just five ingredients, you do not need to head to the store for too much stuff, perhaps just the cream cheese should be added to your list.
Simply cream together a cup of granulated sugar with eight tablespoons of unsalted butter and three ounces of softened cream cheese.
Gradually incorporate in half a teaspoon of Kosher salt and a cup of sieved all-purpose flour then drop tablespoons of the mixture onto prepared baking sheets.
Make sure that the cookies are removed from the oven as soon as they are golden brown so they remain chewy. 
If you have ever wondered what taking a bite out of a cloud would feel like, create these pillow soft cream cheese cookies as it may be the closest thing.
Take the time to find cake flour as it is a key ingredient to creating soft cookies. If you do like your cookies sweet, you may want to add an icing glaze or just a sprinkling of powdered sugar.
With a teaspoon each of vanilla and almond extract, the cookies should be soft yet come with that moreish flavor.
For a spicy, soft treat ready for the holidays, create a batch of Cinnamon Cream Cheese Cookies.
These are essentially Snickerdoodles pushed to the max while having the texture of meltaways making them highly addictive.
These cookies are really easy to make and you only need to add a cinnamon sugar mix to coat the dough balls before baking. Try not to over bake them as they should puff up but refuse to go golden brown so be careful.
For an extra tang to each bite, add lemon zest and some freshly squeezed lemon juice to your cream cheese cookies mix.
The cookies will still bake thick and soft yet the citrus flavor should be nice and sweet. Split the flour into two portions so add the first batch to the salt, baking soda, and cornstarch with the lemon zest.
Add the rest of the flour with the lemon juice and gently mix the dough until it forms a dough, refrigerate for at least a couple of hours then bake, leave to cool and cover with a lemon icing glaze.
These cream cheese cookies are decadent and ever so dreamy to make them ideal for the holidays.
Feel free to leave the cream cheese out and allow it to hit room temperature, as the cream cheese is baked it does not need to be cold.
You can also mix up the flavor profiles by substituting the vanilla extract with almond extract and the taste should be moreish rather than subtle.
Once the cookies have cooled, remember to dust them with powdered sugar for that extra touch. 
The combination of butter and cream cheese should be decadent enough yet adding chocolate chips takes them to a whole new level.
You may even be tempted to use M&Ms or just large chunks of chocolate in each one.
These cookies are moist and incredibly rich while merely two teaspoons of cornstarch are used to create an incredible softness.
Make sure that you do your best not to over bake them as they will continue to cook once they are removed from the oven and you do not want them to be too firm.
With pockets full of apricot and raspberry jelly, Polish Cream Cheese Cookies, also known as kolaczki, are joyful little creations.
The tangy dough wraps around the jelly to create plenty of flavor with different textures involved too. The cookie itself should be chewy while the jam should thicken up and be soft in each bite.
Once you have created the dough, leave it to chill in the refrigerator for over an hour, though ideally up to two days. 
Roll out the dough to around a thickness of an eighth of an inch and then trim the edges to create a square.
From that, create mini half-inch squares to form diamonds to fill with a teaspoon of jelly each. Fold the edges of the dough over the filling then use egg wash to seal up the corners.
Before baking them, add some coarse sanding sugar on top which should crystallize once baked and then cooled. 
Final Thoughts
To create little addictive mounds of heaven, make a batch of cream cheese cookies.
The recipes can be effortlessly simple but it helps to have some patience as you should insist on your cream cheese coming up to room temperature and chill the dough in the refrigerator for at least an hour, maybe even two.
Using baking soda helps them puff up and maintains that lightness you should come to expect. If you can find it, insist on using cake flour as it should help create that spongy-like texture in the middle. 
Try to keep an eye on the cookies because as soon as the edges turn golden brown it is time to remove them from the oven.
Any longer and you risk losing some of that divine softness that you worked so hard to create.
Be wary that the cookies should be tangy and not overly sweet so the kids may not like them but they will be ideal at a gathering of friends.
If you do want them to be a bit more sweet, sieve over some powdered sugar or a simple icing sugar glaze. 
Frequently Asked Questions
Why Was Cream Cheese First Used To Create Cookies?
To create incredibly soft cookies, you can use cream cheese to combine with butter though both ingredients should be at room temperature.
The double dose of dairy does create a sensationally rich flavor and keeps the cookies soft once baked.
Cream cheese also helps to thicken the dough making them pillowy soft while they can be broken in two really easily.
Every bite should be chewy and it may prove impossible to just have one so make sure that you make plenty as they are worth it and there are simple variations to try.
Why Do You Have To Leave Cream Cheese Out To Room Temperature To Create Cheesecake?
When creating a cheesecake, you should be prepared to leave your cream cheese out, ideally until it hits room temperature.
The reason it is better to use at room temperature is that the cheesecake will come out smooth as the ingredients are easier to combine.
If the cream cheese is not soft enough, you can create a lumpy mix and you may over mix it which creates air bubbles.
To create a smooth and divine cheesecake, take the time to let your cream cheese get to room temperature first.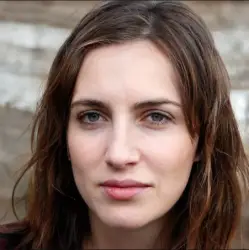 Latest posts by Anna Ingham
(see all)