Let's face it, no cookie recipe is complete without a delicious topping. While we can use a huge range of different things to top our cookies, nothing works better than a tasty frosting.
In our opinion, frosting is one of the best things about cookies. It provides cookies with more flavor, color, and texture. However, there are so many different frosting recipes to choose from that picking the best one for our cookies can be challenging.
The fact you're reading this post tells us you're having that problem. If you're struggling to choose the best cookie frosting recipe, you've come to the right place.
In today's post, we're going to take you into the world of cookie frosting by showing you 10 scrumptious cookie frosting recipes you will love. It doesn't matter what type of frosting you want to make, we have a great recipe for you!
The best place to start is with a super simple sugar cookie frosting recipe. If you want to make a quick and easy cookie frosting, this recipe is ideal. Thrown together in just 5 minutes, this mouthwatering frosting couldn't be any easier to make.
Smooth, creamy, sweet, and perfect for frosting cookies, all you have to do is mix all the ingredients in a mixer and spread it on your cookies. You can reach the desired texture by adding more milk.
To give your cookies a more vibrant color, this recipe calls for food coloring and Jimmy sprinkles. We believe that this is the best frosting recipe you can make if you want to make a classic batch of cookies.
If you're making a batch of Christmas cookies, you're going to need a colorful cookie frosting to go with it. Luckily for us, Sugar Spun Run has this easy Christmas-themed cookie frosting recipe for us to make.
This recipe shows you how to make your Christmas cookies and the frosting, so if you're looking for an all-in-one recipe, it's perfect. You only need 6 different ingredients to make this cookie frosting.
The ingredients you need are powdered sugar, milk, light corn syrup, vanilla extract, food coloring, and any additional candies you like.
This versatile frosting recipe will help you bring more vibrance and festive spirit to your cookies so make sure you give it a try. 
We recommend using sprinkles and small sweets to decorate your cookies. This is a fun recipe that your children will love.
Next up, we have a delicious vanilla buttercream cookie frosting that will give your cookies that extra creamy flavor. This frosting hardens as it dries, making it a great option for decorating cutout cookies.
Homemade buttercream cookie frosting is a recipe you can easily use on Christmas, chocolate, and sugar cookies too.
To make vanilla buttercream frosting, you need unsalted butter, powdered sugar, vanilla extract, almond extract, heavy whipping cream, and a pinch of salt.
One of the things we love most about this frosting recipe is that it can be applied to cookies in a way that makes them look professionally made.
If you came here looking for a simple cookie frosting recipe, look no further than this 4-ingredient cookie frosting. This tasty sugar cookie frosting can be used to effortlessly customize the color and flavor of your cookies.
You can use it to make fun designs or simply bring color to your cookies. Of course, its sweet flavor also enhances the taste of your cookies too.
The 4 ingredients you need to make this frosting are unsalted butter, powdered sugar, vanilla extract, and milk. The milk and butter help make this frosting creamier which is always appreciated. 
It will only take you 15 minutes to make 32 servings of this cookie frosting, so why don't you try it and see what you think?
Up next, we have a soft cookie frosting from King Arthur Baking Company. This cookie frosting recipe will show you how to make a frosting that's light and fluffy. Unlike other frosting recipes, this one will stay moist and light.
One of the best things about this recipe is that it can be flavored however you like. Having said that, the best flavors are vanilla and almond. It only takes 10 minutes and 5 ingredients to make 2½ cups of soft cookie frosting.
Key ingredients include confectioner's sugar, unsalted butter, and vanilla extract. To make things even better, there are only 3 simple steps to follow to make this frosting.
Royal icing is a type of frosting made from egg whites, confectioners' sugar, and flavorings. It's probably one of the most famous types of frosting you can make. 
The main difference between Royal icing and buttercream frosting is the texture. Buttercream is usually soft and creamy, while Royal icing hardens to a candy-like texture.
This Royal icing recipe is great for decorating sugar cookies. The only ingredients you need to make it are confectioner's sugar, egg whites, and water. To make this frosting, all you need to do is combine the ingredients in a mixing bowl and mix them.
It should only take you about 2 minutes to make it. To adjust the thickness of your frosting, add more water in very small amounts.
If you follow a vegan diet, you'll be pleased to hear that you can make a vegan Royal icing easily too. This super simple eggless Royal icing works just as well as any icing. In fact, it's even easier and more affordable to make.
Ready to use in 8 minutes, this frosting recipe uses water from a can of chickpeas instead of egg whites. This does seem strange but it works like magic. The other ingredients you need are confectioner's sugar and vegetable glycerine.
For those that aren't sure, the water used from a can of chickpeas is also known as aquafaba so don't panic when you see this ingredient on the ingredients list.
We don't always have to make a simple sugar frosting to go on our cookies. We can instead make a frosting that has a more impactful flavor. One of the tastiest types of frosting you can make is an orange cookie frosting. 
The next recipe we have for you shows you how to make a refreshing, citrusy, and zesty orange cookie frosting that goes nicely on a huge range of different cookies. To offer the most impactful flavor, this frosting is packed with orange zest and orange juice.
The only other ingredient you need to make the frosting is powdered sugar. As if that wasn't enough, orange frosting only takes 5 minutes to make. From this one recipe, you'll get 32 servings.
This convenient frosting recipe shows you how to make lemon cookies and a delightful lemon frosting. Once again, if you want an all-in-one recipe, a recipe like this is perfect. 
Lemony, buttery, and creamy, everything about this recipe is delicious. We must also appreciate the vibrancy of the frosting. Bright yellow, this adds a great deal to the cookies. 
The only downside to this recipe is that all the ingredients are listed in one big list. This can make it a little bit tricky to identify what you need for the frosting. Thankfully, the instructions tell you exactly what you need for each part of the process.
There are 15 different steps to follow but all of them are pretty straightforward.
The final cookie frosting recipe on our list can be made to top a wide range of different cookies. Having said that, we think it goes best with an apple and cinnamon cookie.
The creamy, rich, and slightly cheesy flavor of the frosting goes beautifully with the sweetness of the apples and the spiced cinnamon. You can expect great things from a cream cheese frosting so make sure you give this one a try.
To make this cream cheese frosting, you need butter, cream cheese, powdered sugar, and vanilla extract. Once you have those ingredients, it will only take you 15 minutes to make the frosting. 
Final Thoughts
There you have it, 10 scrumptious cookie frosting recipes you will love. Now you've made your way through our list of frosting recipes, you should have a much better idea as to the different types of frosting you can make for your cookies.
It doesn't matter if you want to make a classic sugar cookie frosting, Royal icing, or something completely different, you'll find a frosting on our list that you will love. 
Now you have this list at your disposal, narrow the options down and decide which frosting you want to make first.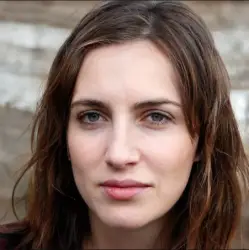 Latest posts by Anna Ingham
(see all)